Note: In order for this report to calculate the results- set the goals first!
The activity of your sales team plays a huge role in achieving sales goals. Real-time activity metrics will not only show you the comparison against set goals, but also performance indicators for your team members. You will be able to track various activity measures such as:
number of calls completed;

connections;

scheduled meetings;

executed meetings.
Time filter allows you to analyze the results of the period that interest you most.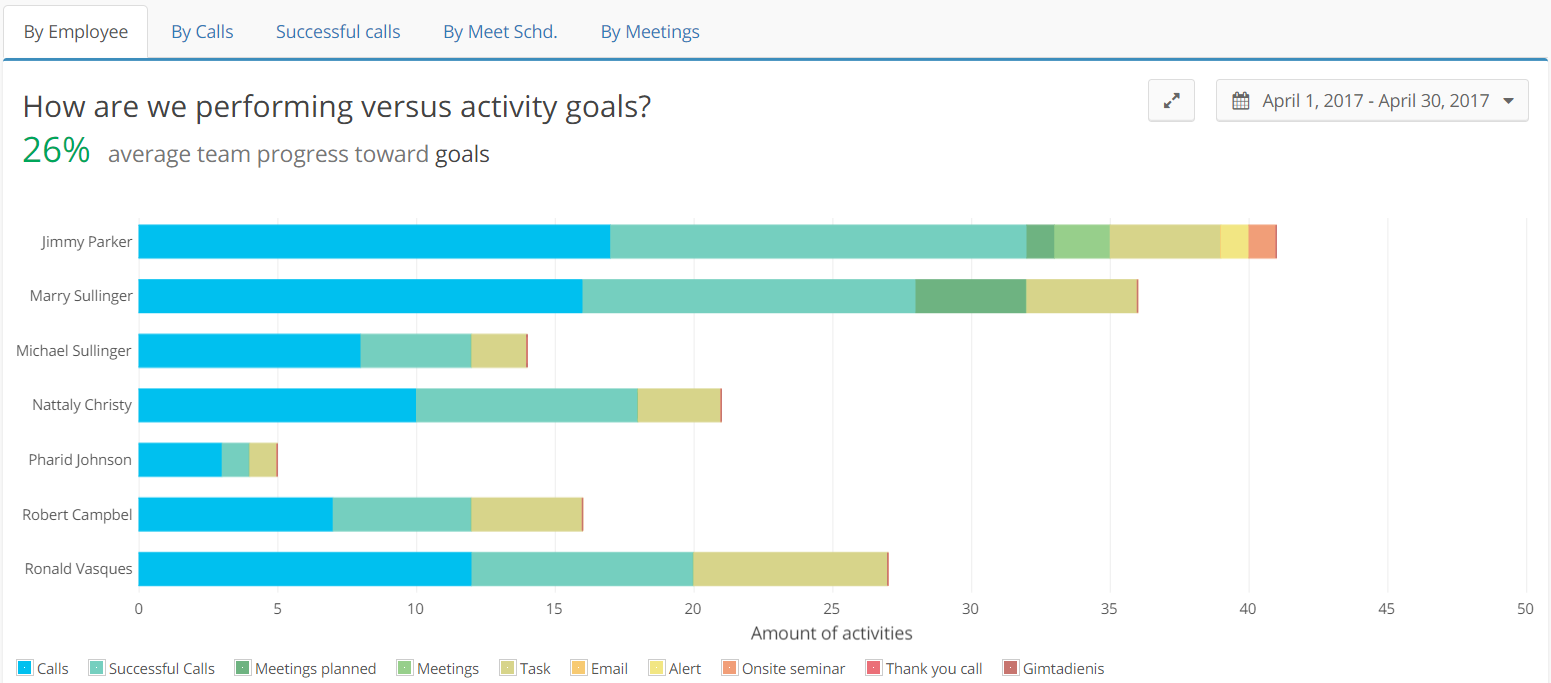 You will also identify how many new accounts and contacts were created, as well as how many and what kind of tasks were completed. By clicking on the calls logged, a pop-up window will present you with connections made.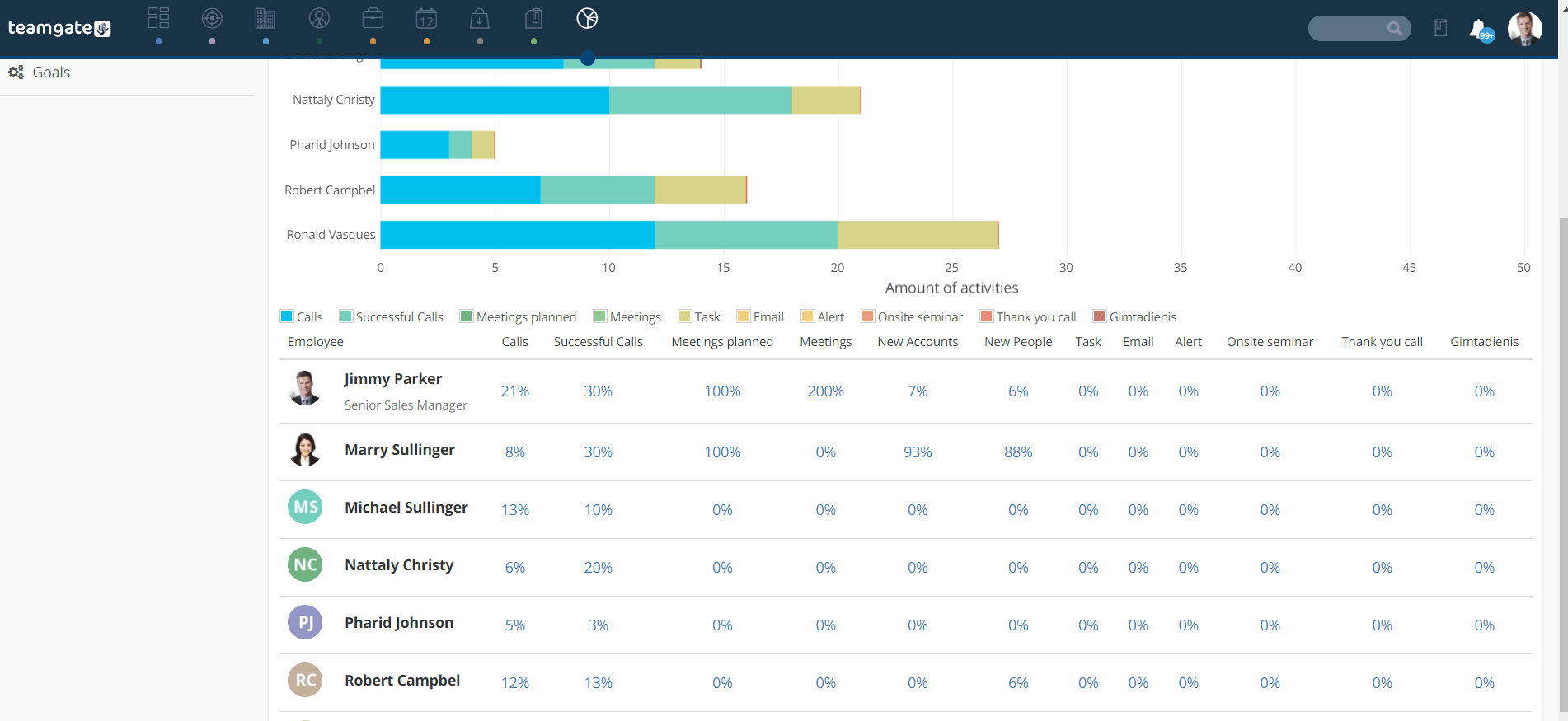 This Insights section will make it easier to assess if the sales representative is making reasonable efforts, whether the salesman is working purposefully, what is the overall motivation level and eventually who is the most diligent in your sales team.