Comparison of multiple activity ratios and results within selected period of time will help to assess overall sales team performance. Track how the number of various actions, new and won deals changed within the period of time, and how the relevant activity indicators affect sales results. Analyze, what impact a varying number of calls has on their quality. Identify how a number of new deals created depend on the number of meetings scheduled and how the meetings have an impact on a number of deals won.
These reports can be filtered by the selected period of time and by particular team members. When analyzing an overall efficiency you will be able to take appropriate decisions for the performance improvement:e.g. with the high volume of calls and the low number of connections you may imply that before making calls, more time should be spent on the analysis of target customers - it saves time and increases a conversion of connections.  
This insight's section consists of 4 different charts: 
1. Activity Ratios
This chart allows to track the following tendencies:
How many calls were made during the period selected;

How many of these calls were successful;

All the meetings with the clients to whom were called;

How many sales opps were created after the calls;

How many deals were won in comparison with calls made.
Note: the data reported in this chart shows only those appointments and deals to whom were called. Call > successful call > meeting > sales opportunity > won deal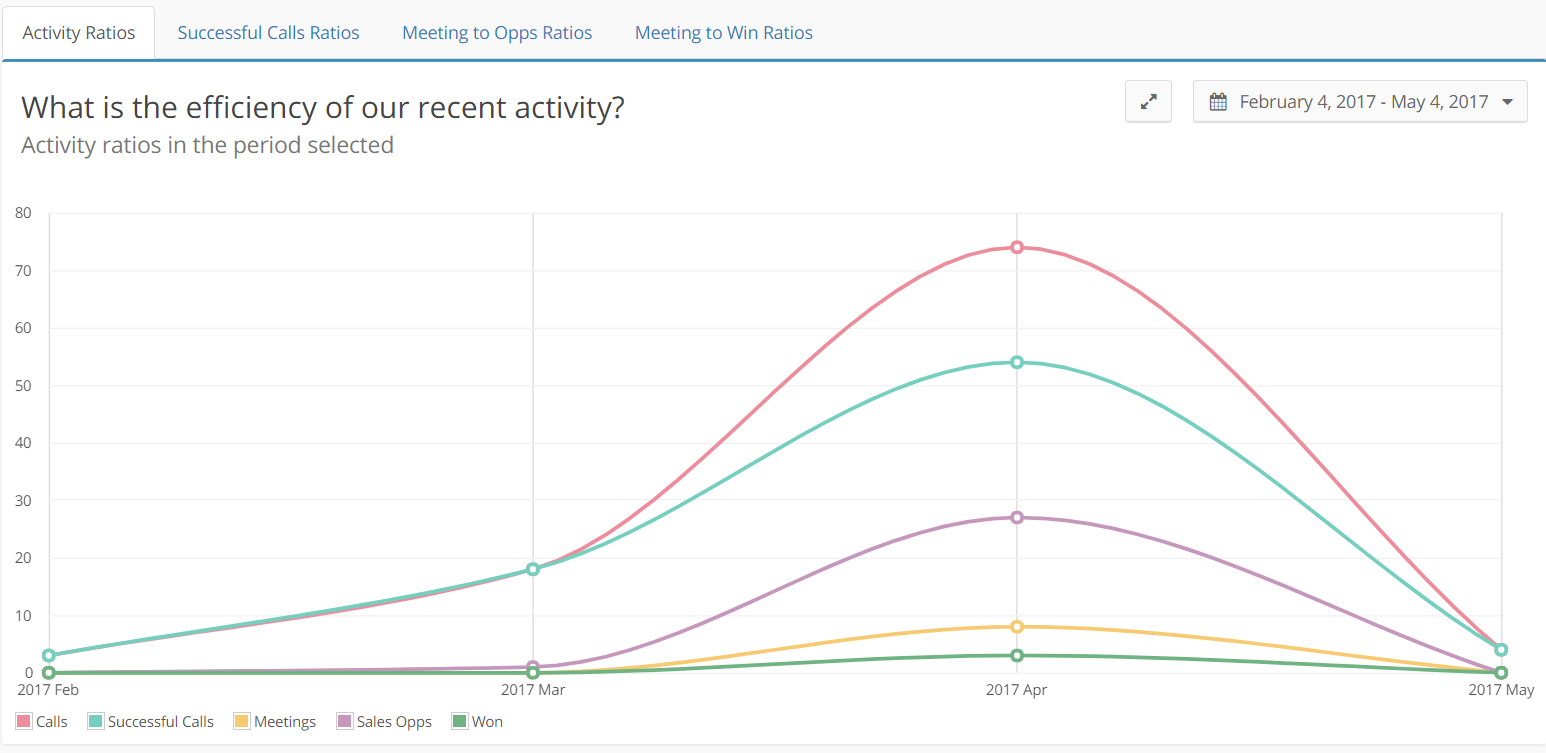 2. Successful Calls Ratios
In this chart, you can clearly see how many calls were made and how many of them were successful.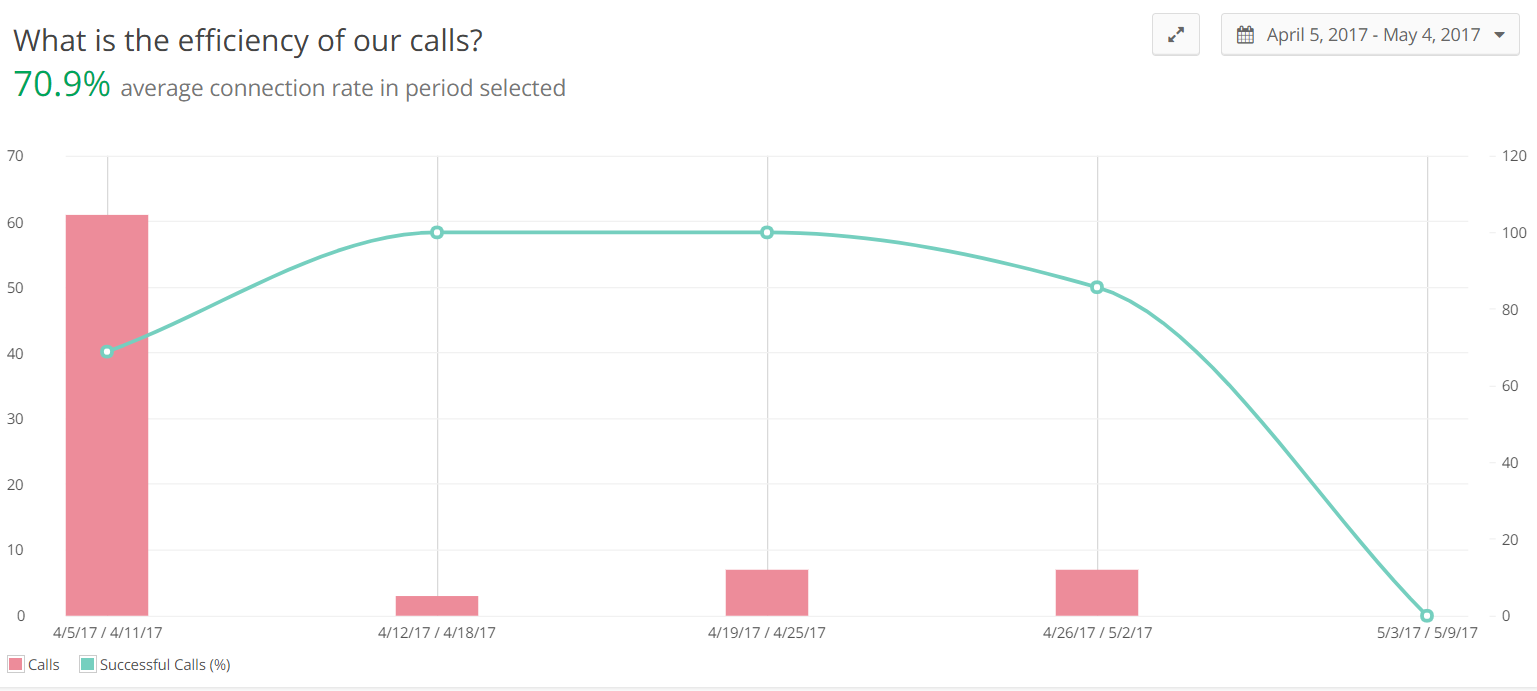 3. Meeting to Opps Ratios
This chart shows how many meetings ended with the sales opportunity.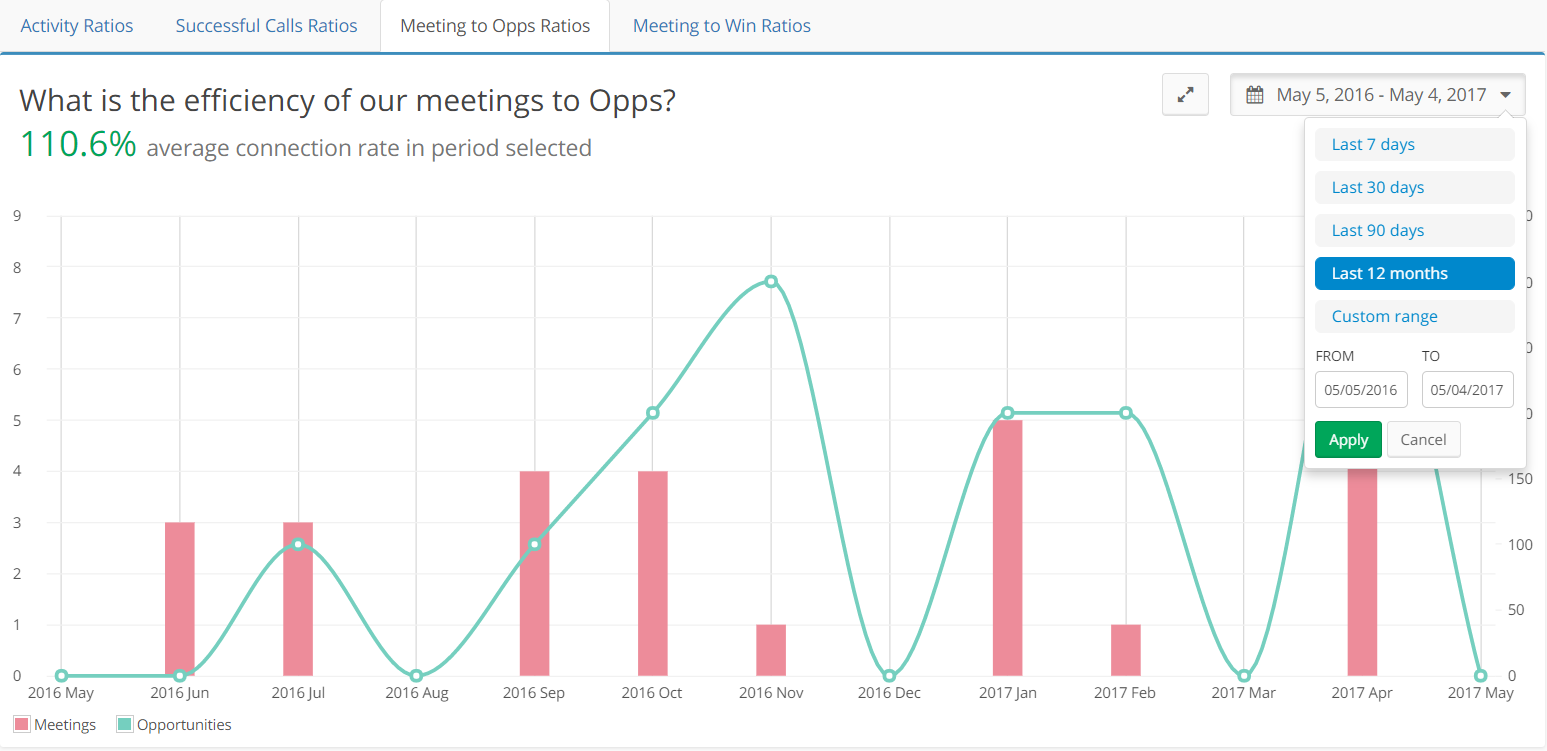 4. Meeting to Win Ratios.
This chart shows how many meetings ended with the closed deal.