By default, you may create two activity types: "Call" and "Task" in Teamgate. However, if you are accomplishing various types of tasks during your daily routine - create and use them in Teamgate. The example of custom activities may be "Email", "Follow-up"; "Anniversary"; "Reminder to pay"; "Send invoice" and many other. To add more - you will be able to track how many different activity types you are completing in Teamgate.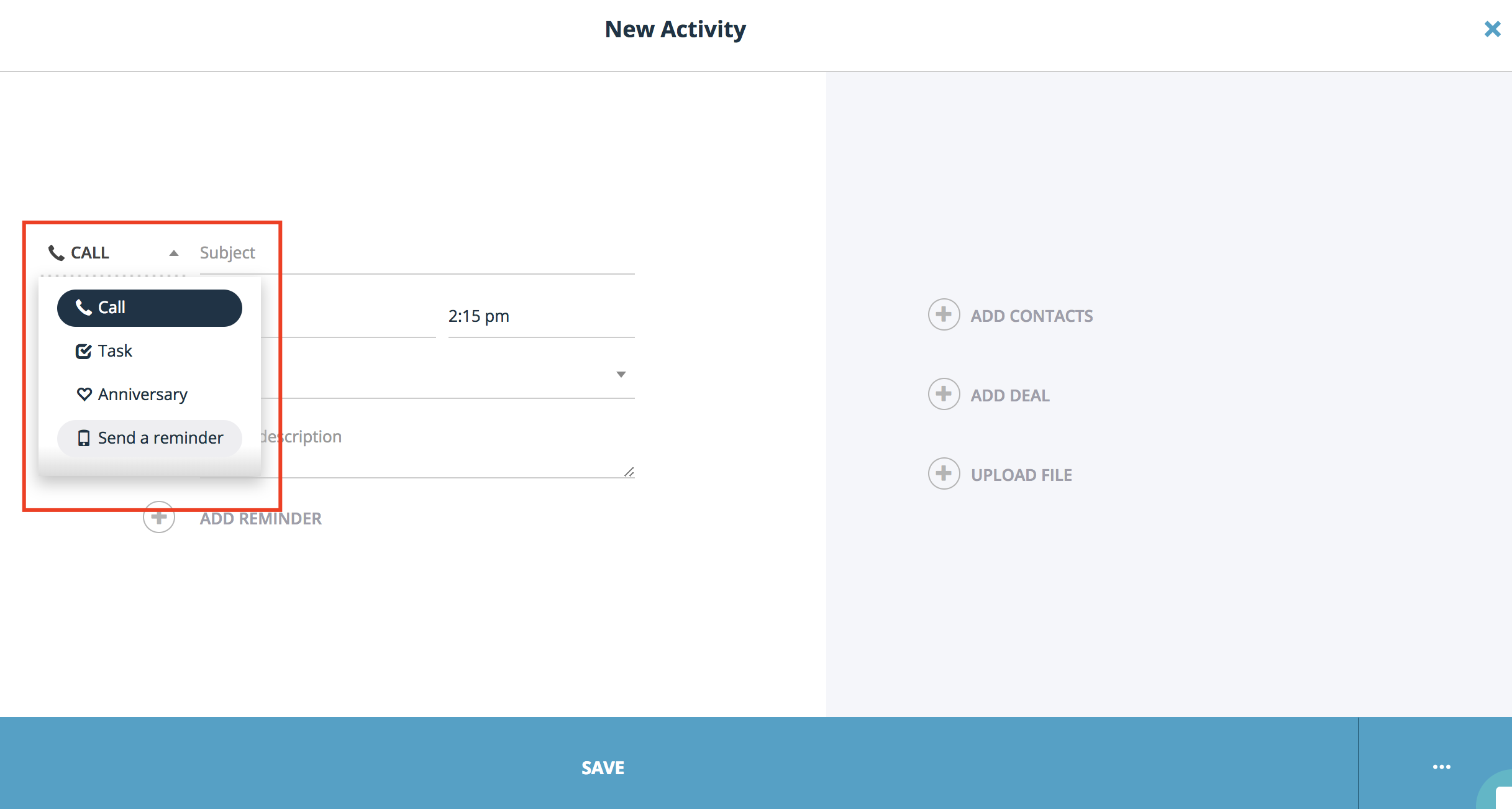 1. How to create a custom activity type?
1.1. Go to Settings > Calendar > Activity types.
1.2. Click "Create new" button and choose an icon and enter activity type name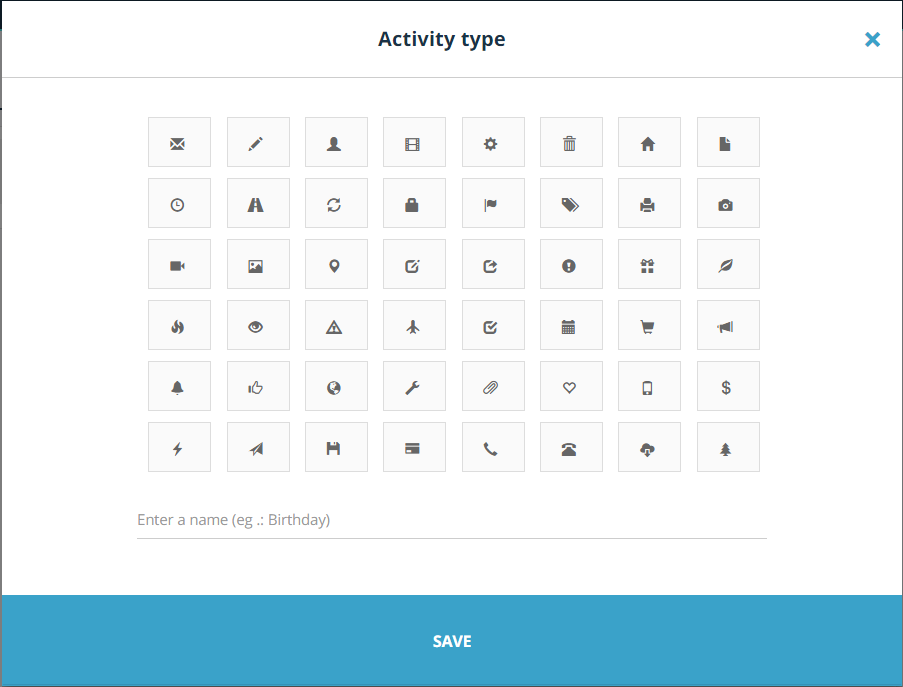 It is available to change the order in the list of the custom activity types. Simply drag and drop from one place to another. It is not possible to change the position of the "call" and "task" because these are default system fields.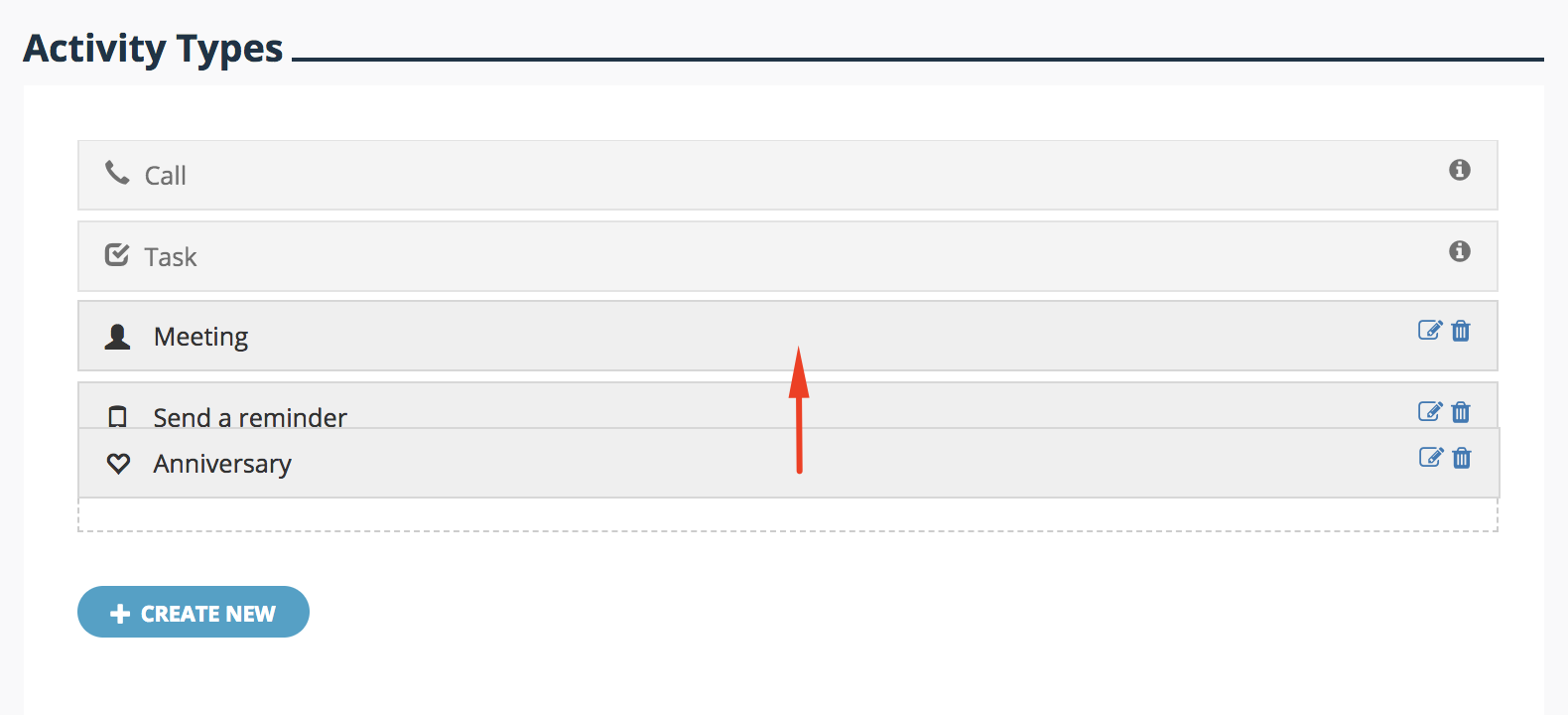 You will see the new order when creating a task: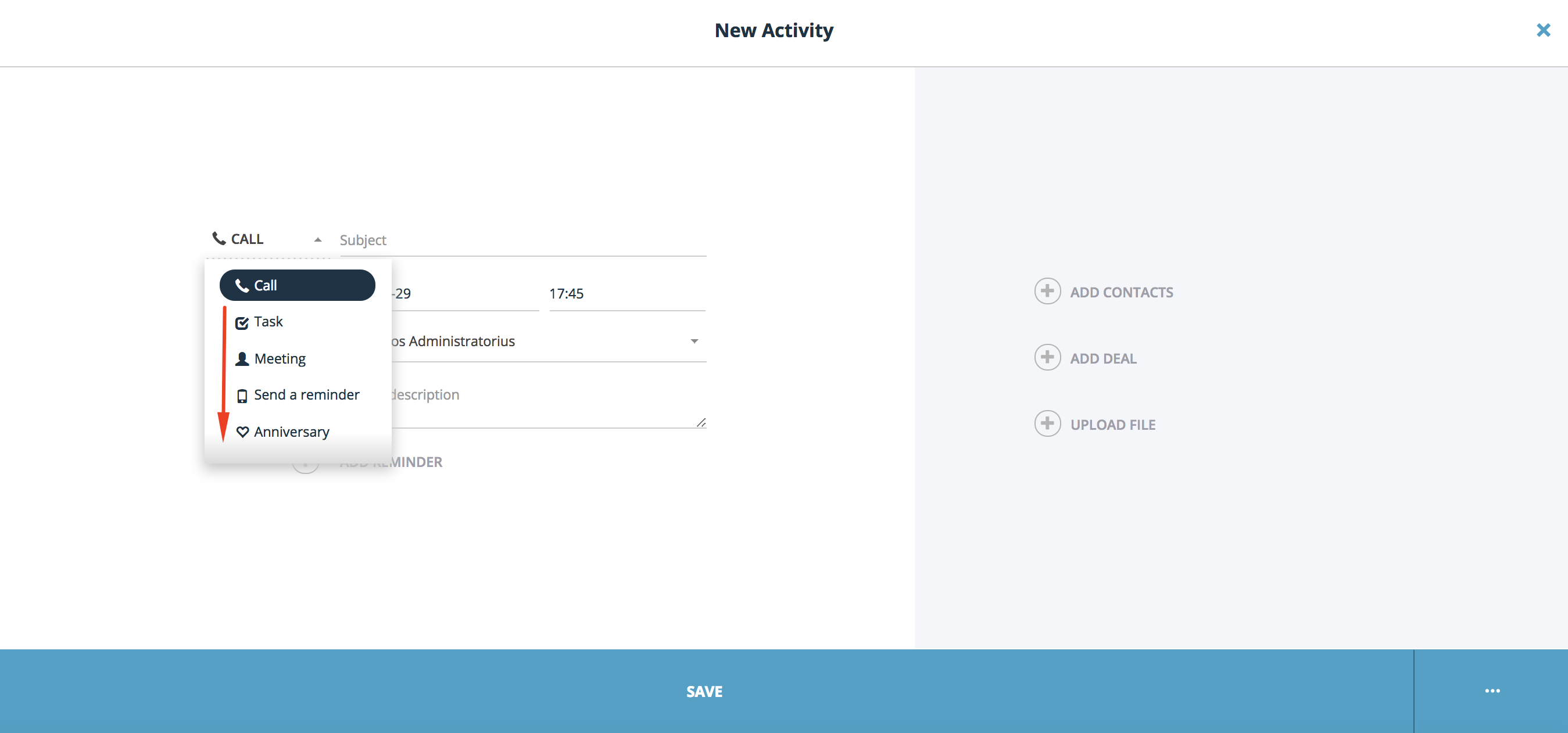 2. How to edit custom activity type's icon and title?
Click on the edit button and change the title and the icon. Save the changes.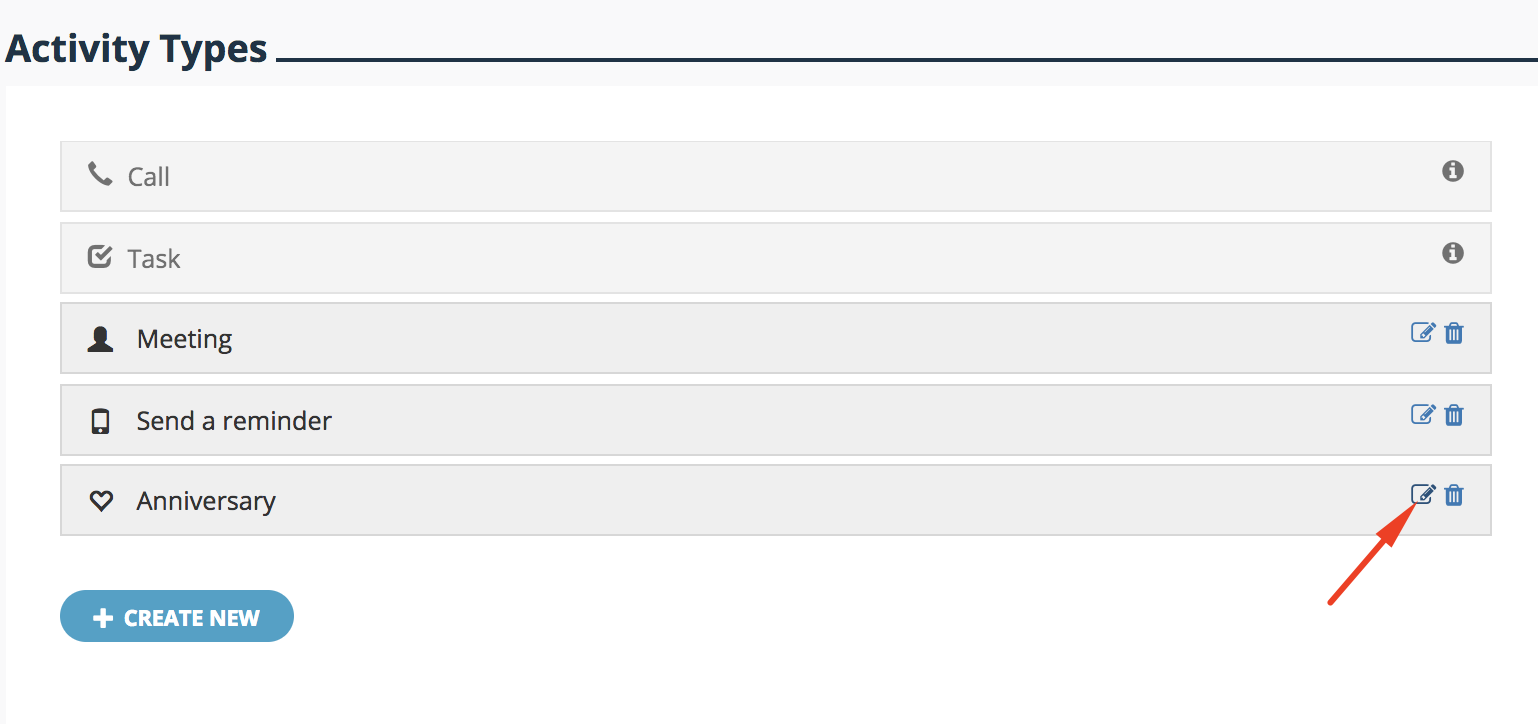 3. How to delete custom activity type?
Click on the rubbish bin icon and confirm the changes.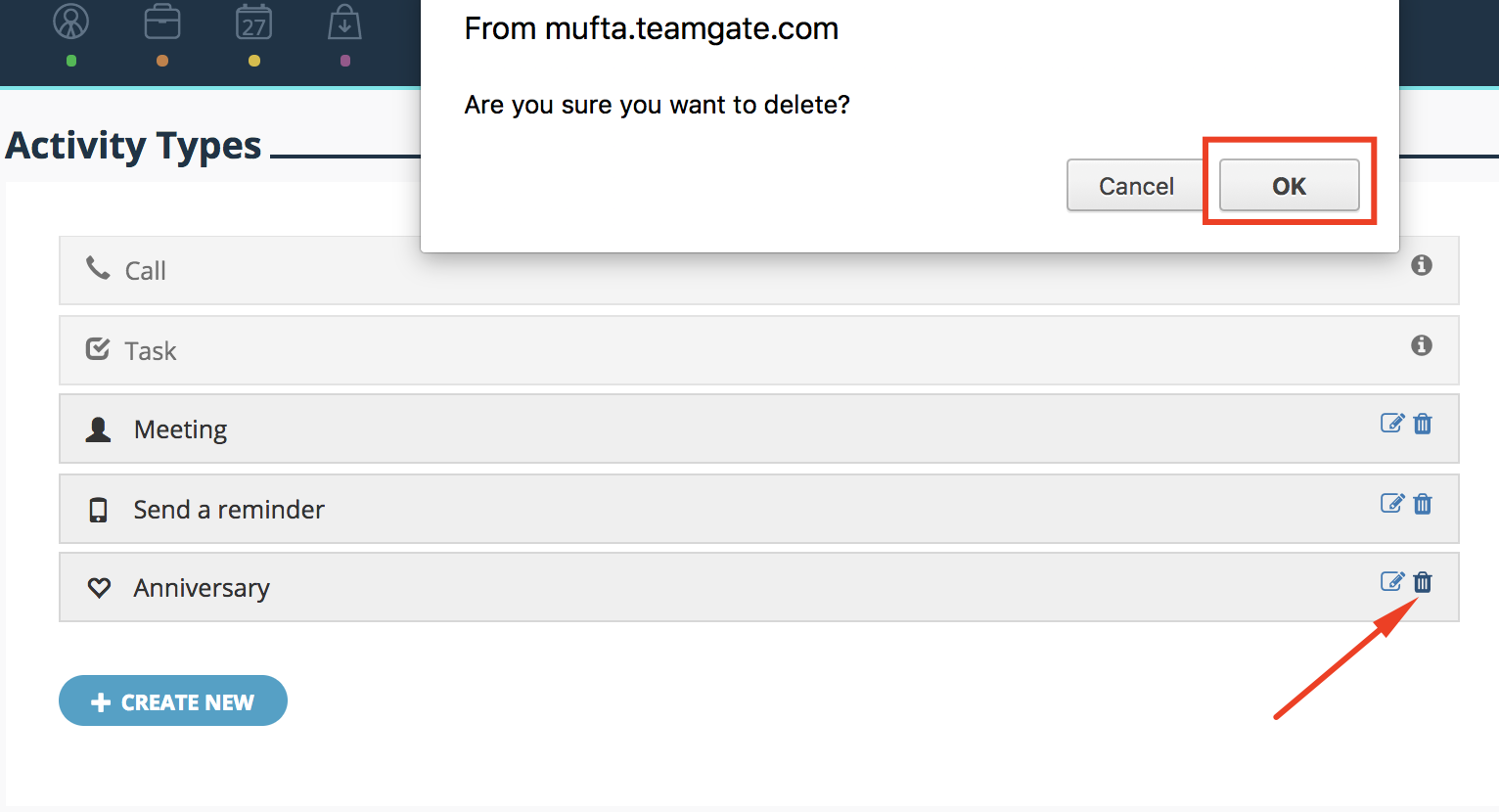 4. Where to see the total number of the activities completed?
In order for the system to calculate how many tasks were completed, you should set goals for these tasks first. For more information on how to set task goals see this article. 
When the goals are set - you will be able to view the results in the Dashboard and Insights sections.