The Teamgate CRM system has a very easy to understand structure, grouped into these sections:
1. Leads. Leads are persons, companies, or business opportunities that haven't been confirmed yet or added to your sales pipeline. Usually, leads come from personal networking, seminars, trade shows, purchased contact lists, ads, and other channels.
2. Companies and People. Each section holds the different type of contacts, and both are related as well. The Companies section holds all business information, like company name and all information about the business entity itself. The People section holds individual personal information, relations, titles, and much more.
3. Deals. A Deal is an entity whose journey is tracked through your sales pipeline. Each Deal is assigned to its owner or a team. With flexible functions, you can easily filter and manage your Deals or just drag & drop them from one sales stage to another. You can see the delay date if it's late to be closed. If you want to close the deal, you can drag it to the appropriate win/lose line.
4. Organizer. Adding activities to Deals allows you to track actions taken within a particular Lead, Contact, or Deal and highlight what else needs to be done next.
5. Files.
6. Insights. Data-driven intelligent reports provide sales managers with a real-time image of their businesses. By breaking down every single angle of the sales process, the manager will be able to highlight the business areas that require the most attention.
The standard data navigation in the sales process looks like this: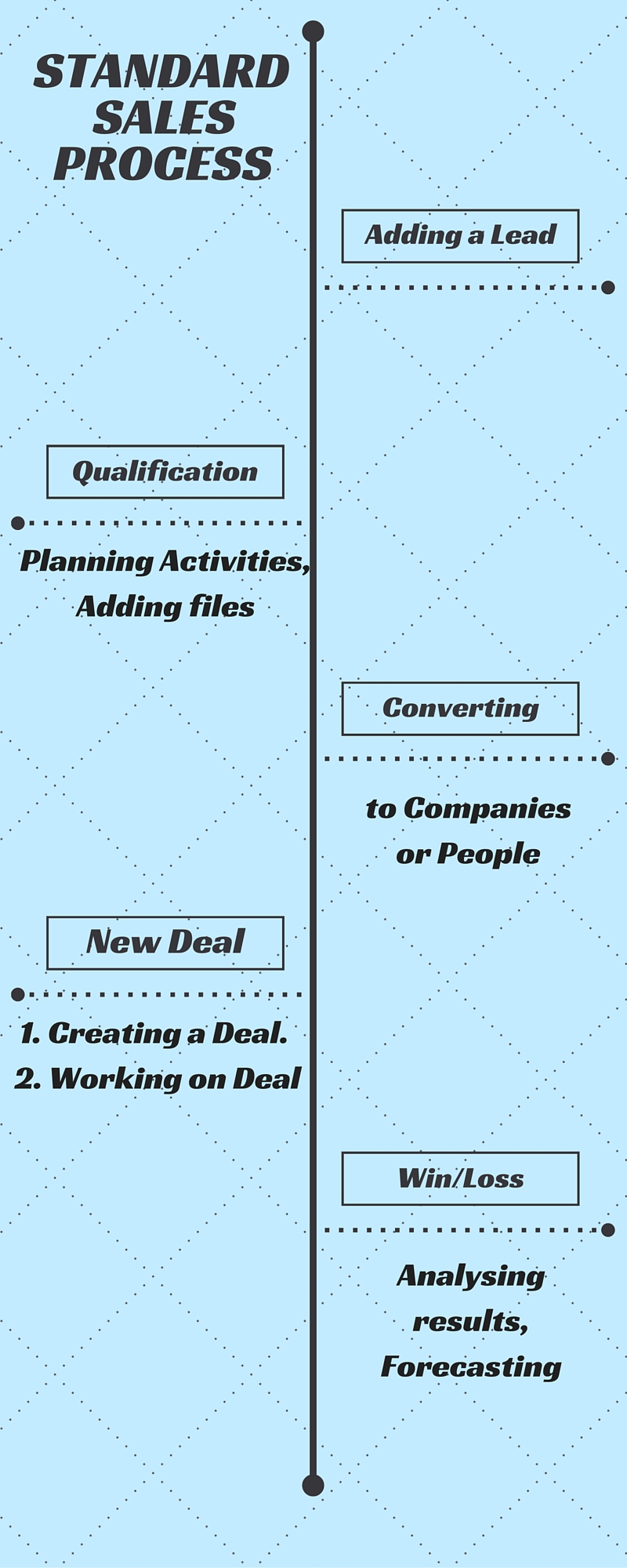 As you see - all of the Teamgate sections are involved in your sales process.
The data you've entered in Teamgate is aggregated there and will clearly show where you are in your sales process.
All Leads and new contacts - Leads section;

Contacts information, communication history, data exporting - Companies and People;

Information about results, deals, reports, forecasting - Insights and Deals;

Information about colleagues plans and upcoming meetings/actions, efforts - Insights and Organizer;

All sent or uploaded/shared files - Files section.