All-in-One Calendar View
See all that matters on one screen!
Plan your time, take actions, and win. Organizer – a great place to keep everything on your mind, and stop post-it notes from taking over your monitor. Plan actions with a reminder; use it as an additional motivator to call a customer, show your availability to colleagues and create a history of your communications with a customer.
Time management was never so painless. Create activities, assign meetings, and get straight to selling. The functionality of this section concentrates on supporting the sales process. Whether it is planning a follow-up call, or setting a reminder to congratulate your best customer on his/her birthday, it really is the one organizational space fitting all your needs.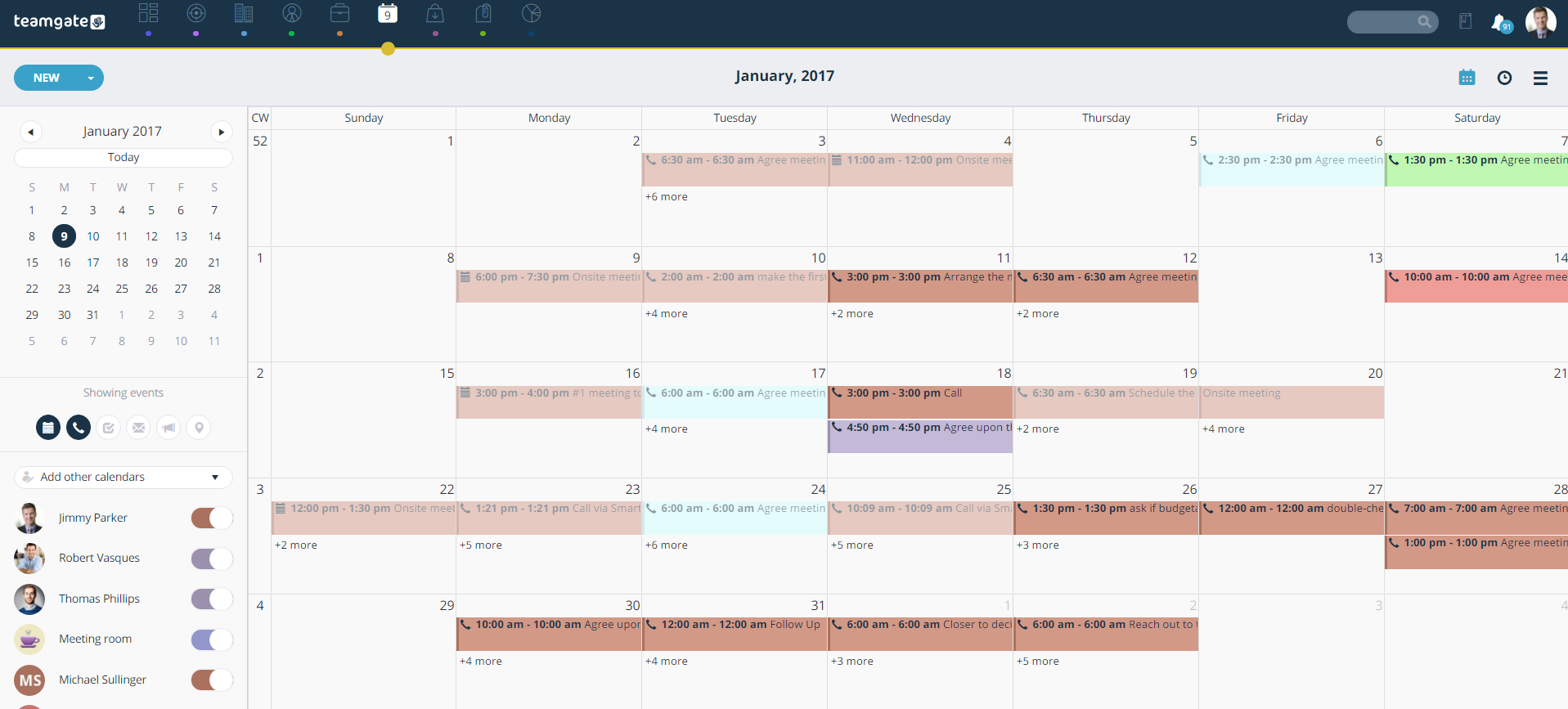 The best features and how they can help you?
1. Agenda view. This powerful feature can help you to get through the day, plus along with helping you become way more flexible. Here you can filter all of your meetings, calls, emails, tasks, and reminders by activity type, which helps you to find the wanted activities faster. Also, Agenda view in the Organizer allows you to set the custom range of all the activities, and view them all in one list. Use Agenda with Teamgate CRM mobile app! You don't have it yet? Download it here For Android or For iOS.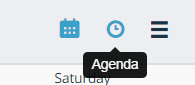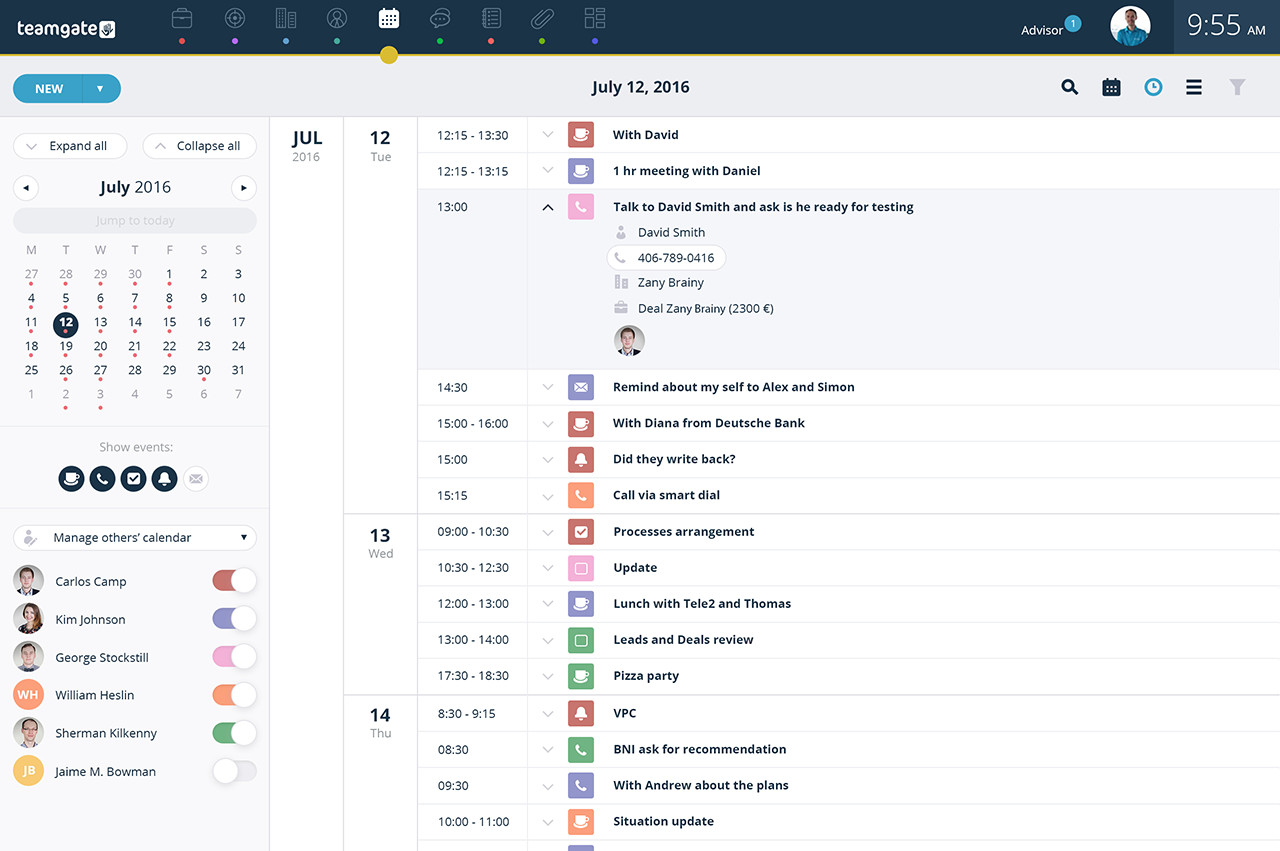 2. Activity feed. All events or activities created will be seen directly in an activity feed in the Dashboard. It will also allow an entire team to see what co-workers are up to, or what they plan to do in the future.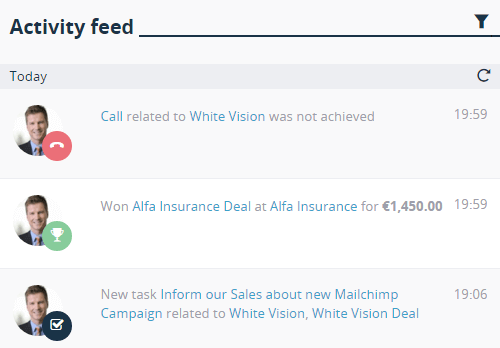 Calendar management. Create meetings or activities straight from the calendar. Just mark the desired time and create or assign the desired activity to a company, person, or a particular deal.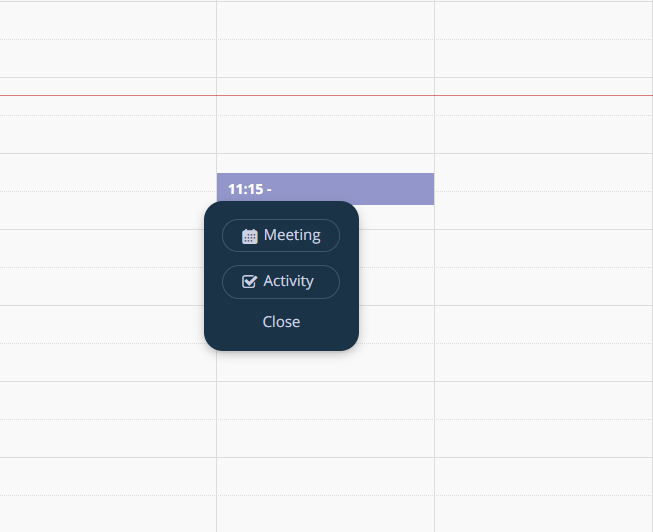 Events synchronization. Are you working with another calendar, other than the one provided in Teamgate? No worries, you still can sync' it with Teamgate using a CalDav protocol, or Google Calendar. Scheduled Activities and events will synchronize and can be viewed in both calendars. And as a bonus – you can also see it on your phone.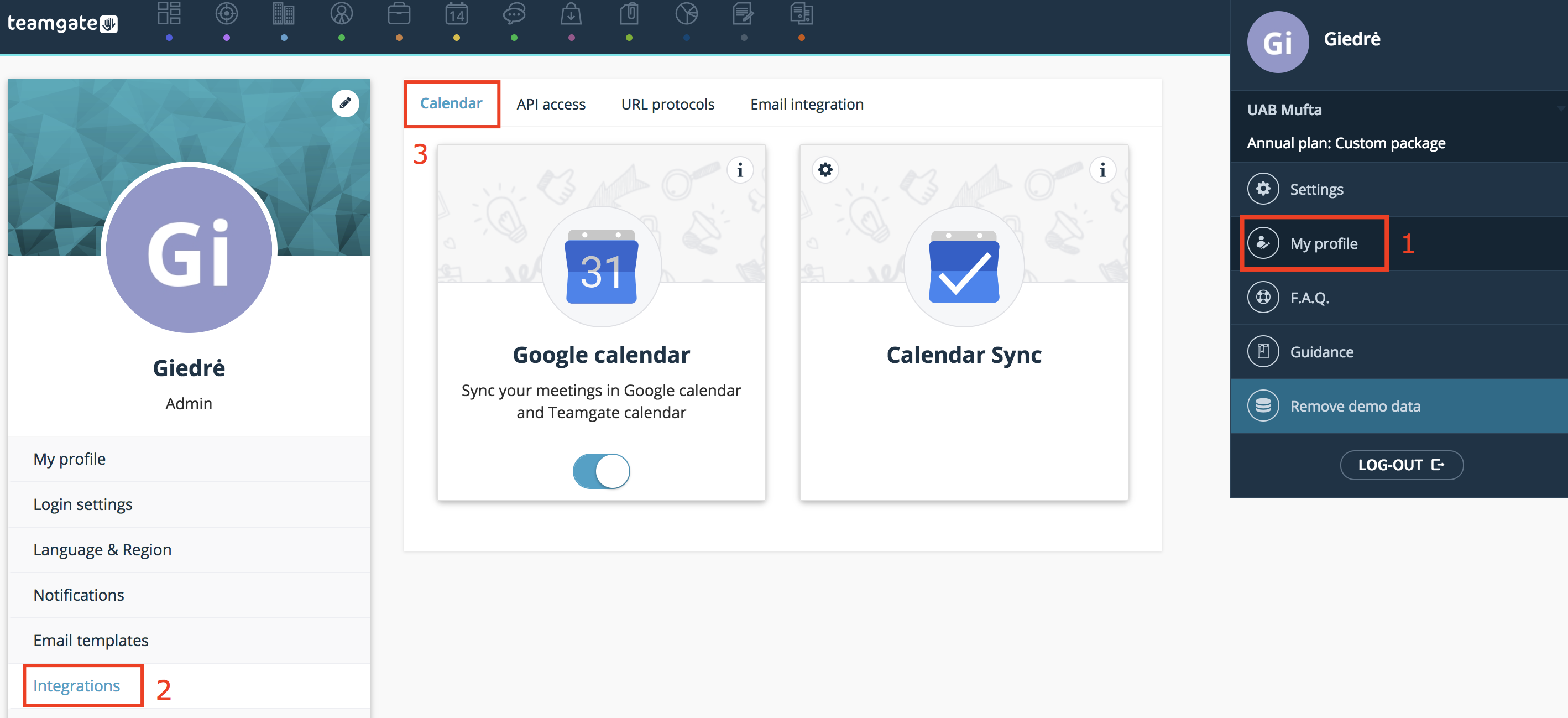 To-Do list. Events, activities, and reminders created in the calendar will be seen on the To-do list. You may filter out events and activities depending on their type, making your workspace less cluttered. All events in the 'To-do' list can be divided into three categories; Due today, Overdue, and Due this week.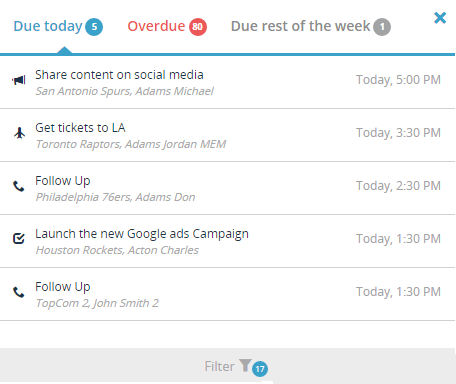 Performance Management. All the events and activities created in the calendar will be taken into account when tracking your performance towards the activity goals which you have set. Thus, activity goals and overall performance can be evaluated in the Dashboard or Insights sections.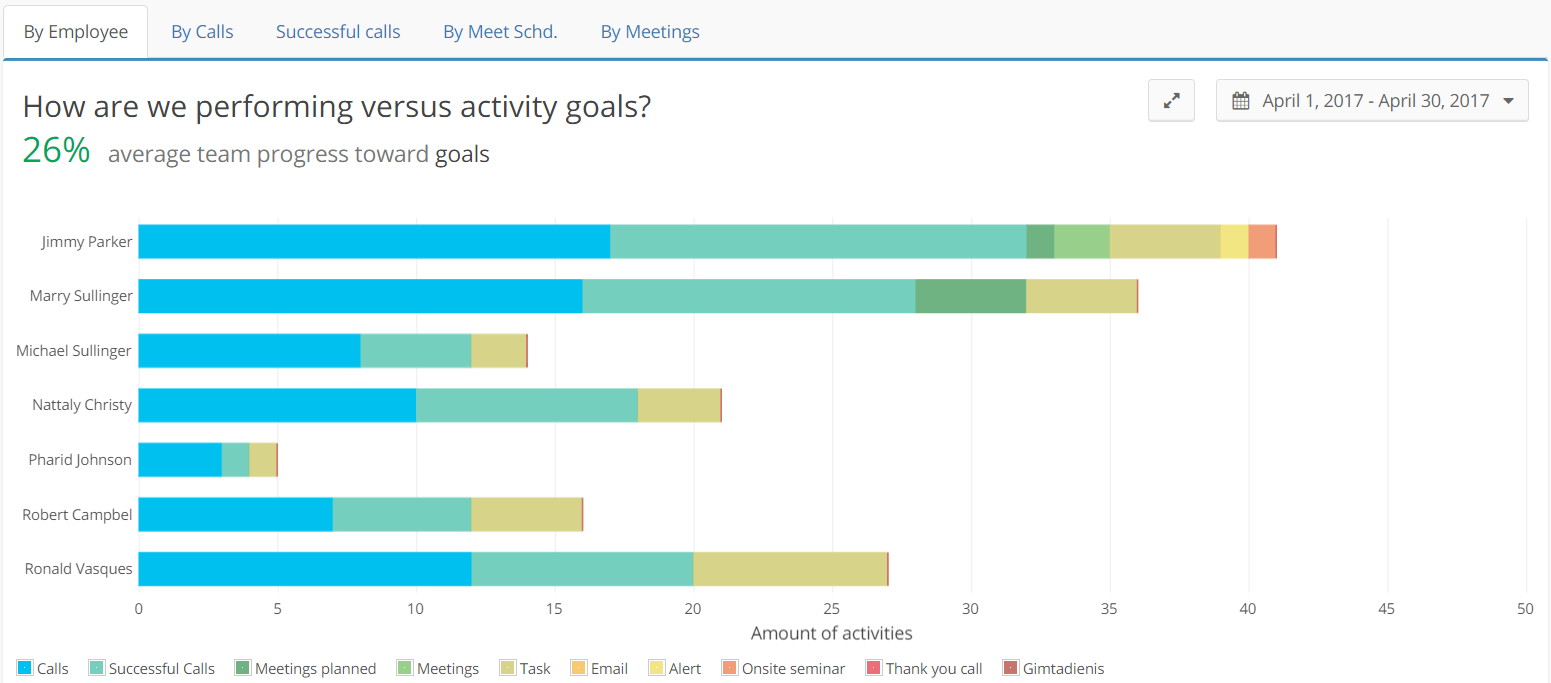 SmartDialer™. For your convenience, Teamgate offers you a new, in-browser calling feature. It is equipped with auto-dialer, call recording, call routing and much more. SmartDialer™ is a perfect solution for any sales manager wanting to remain available at all times.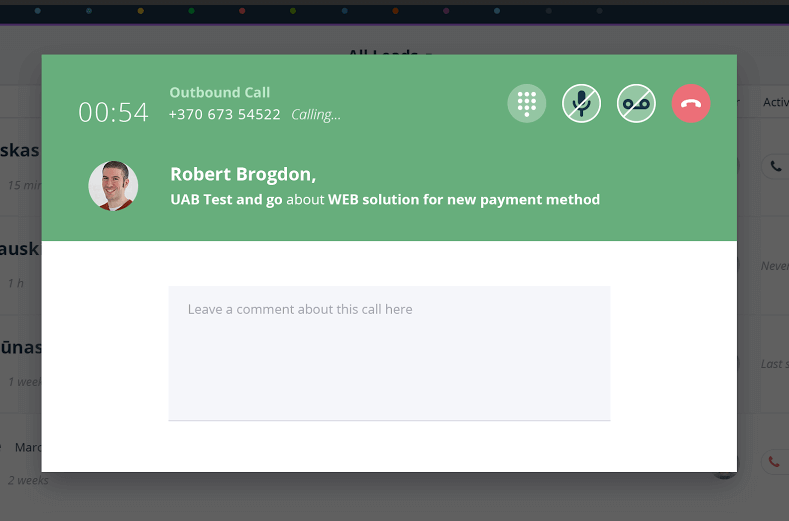 Also, using Organizer you can:
1. Organize your day efficiently
Adding activities to Deals allows you to track actions taken within a particular Lead, Contact, or Deal, and highlight what else needs to be done next. 
Create your own activity type; see it all in your calendar, track or plan your day, and receive reminders or notifications of delayed tasks.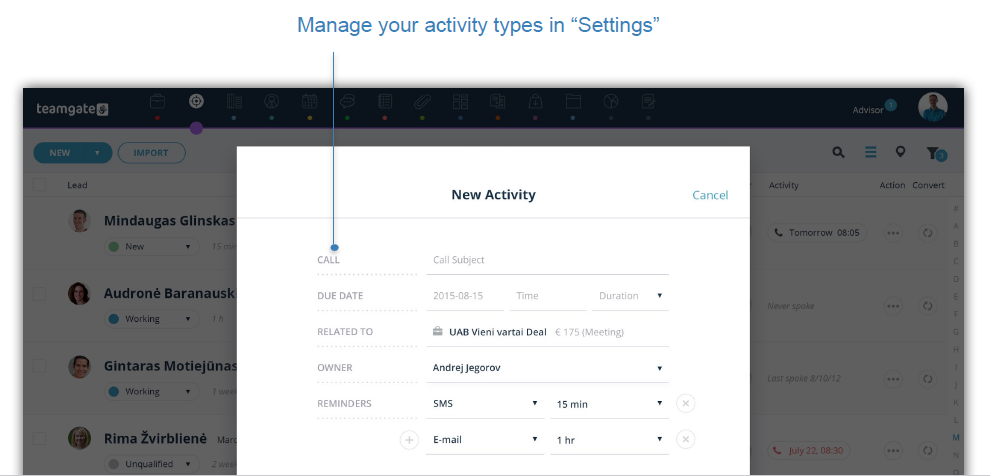 2. Log a call
Log calls to identify their level of success and view the outcome in analytics. Analytics will also highlight those records which have not yet been processed, so you may begin to plan your actions or next steps.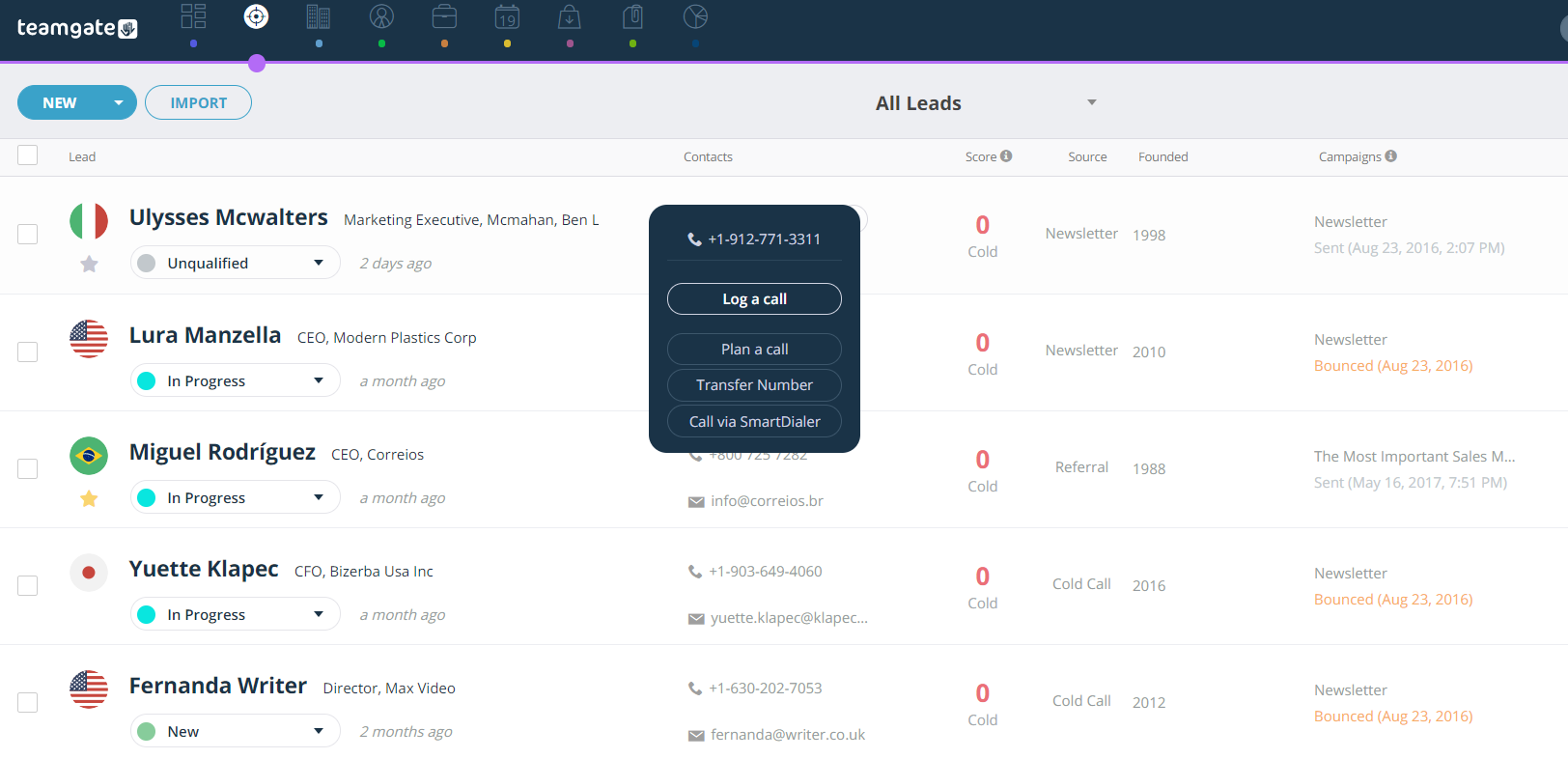 3. Set an appointment
Invite your team members and related contacts to a meeting. Set the title, location, time and length, plus add any necessary reminders. All new appointments may be seen on your calendar or related contact cards. Reminders and daily schedule notifications are delivered by email or SMS.