Agenda-  another great Teamgate CRM tool to see all your scheduled events in one place. It can help you to get through the day and be way more flexible. Agenda shows all your upcoming events and tasks together with basic information related to your task. You can filter all the meetings, calls, emails, tasks and reminders by activity type, which helps you to find the wanted activities faster. Also, you can log a call and complete the tasks straight from Agenda that allows to be aware of your productivity! 
Note: Use Agenda with Teamgate CRM mobile app! Download For Android or For iOS.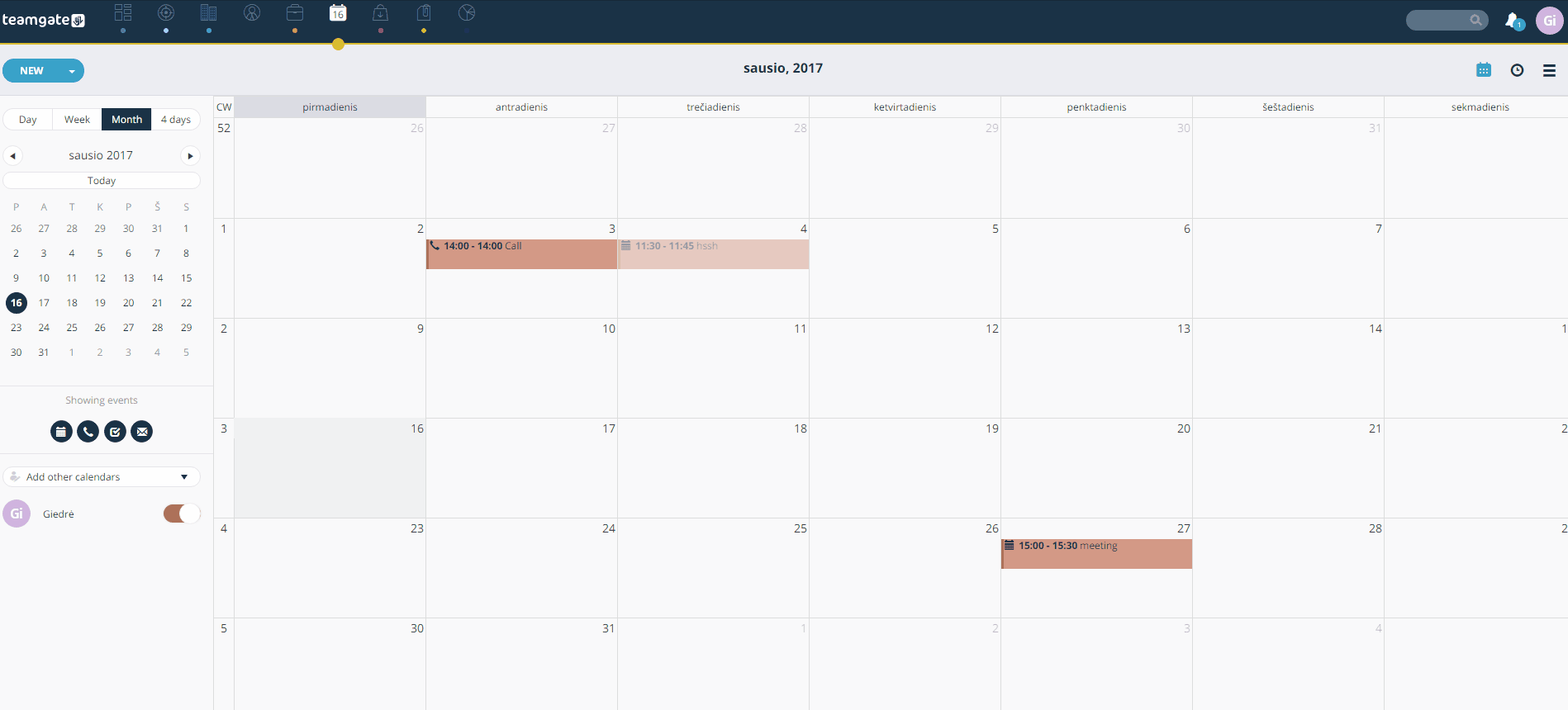 To see your agenda navigate to Organizer section > click on the clock icon on the top right corner.

1 column shows year and month

2 column shows the day of the month and the day of the week

3 column shows the time and length of the scheduled event

4 column shows the title of the event 


By clicking the arrow near the event's title you will expand the line and will see more detailed information about your event. By clicking on the contact's/ deal's/ company's title you will be navigated to its card. 
By clicking Collapse All you will expand details of all events 
At the end of the line, there is an action button where you can perform various tasks: log a call; complete a task.
By clicking on the phone number you can easily make a call to your contact. 
Green arrow sign at the end of the event's line indicates that the task is completed as well as the line of a completed task is marked with green color.
How to create a new appointment?
Click the button New on the left top corner
Enter all the necessary details and click Save