To-do list is located at the top right corner under the "bell" icon. This list allows quickly checking your upcoming and/or overdue tasks and deals. 

 The bell icon together with a number next to it indicates that there are overdue tasks that are not completed yet.

To-do list is divided into three graphs: 
Due today list displays upcoming todays tasks;
Overdue list displays tasks that are late to complete and deals that are late to be won or lose. 
Due rest of the week list displays upcoming task for the week.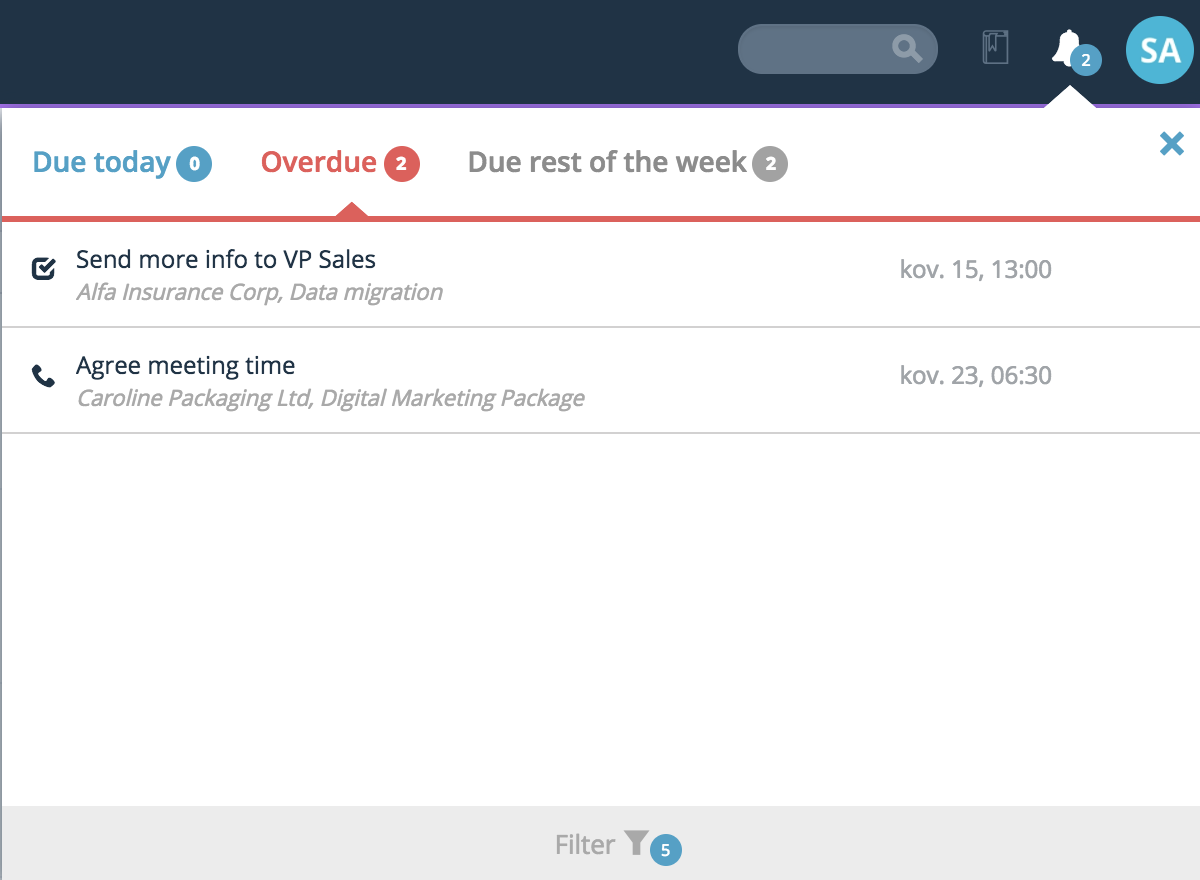 You may hide any type of the tasks from the to-do list. Click on the "Filter" at the bottom of the list and de-select any type of the tasks you do not wish to see in this list.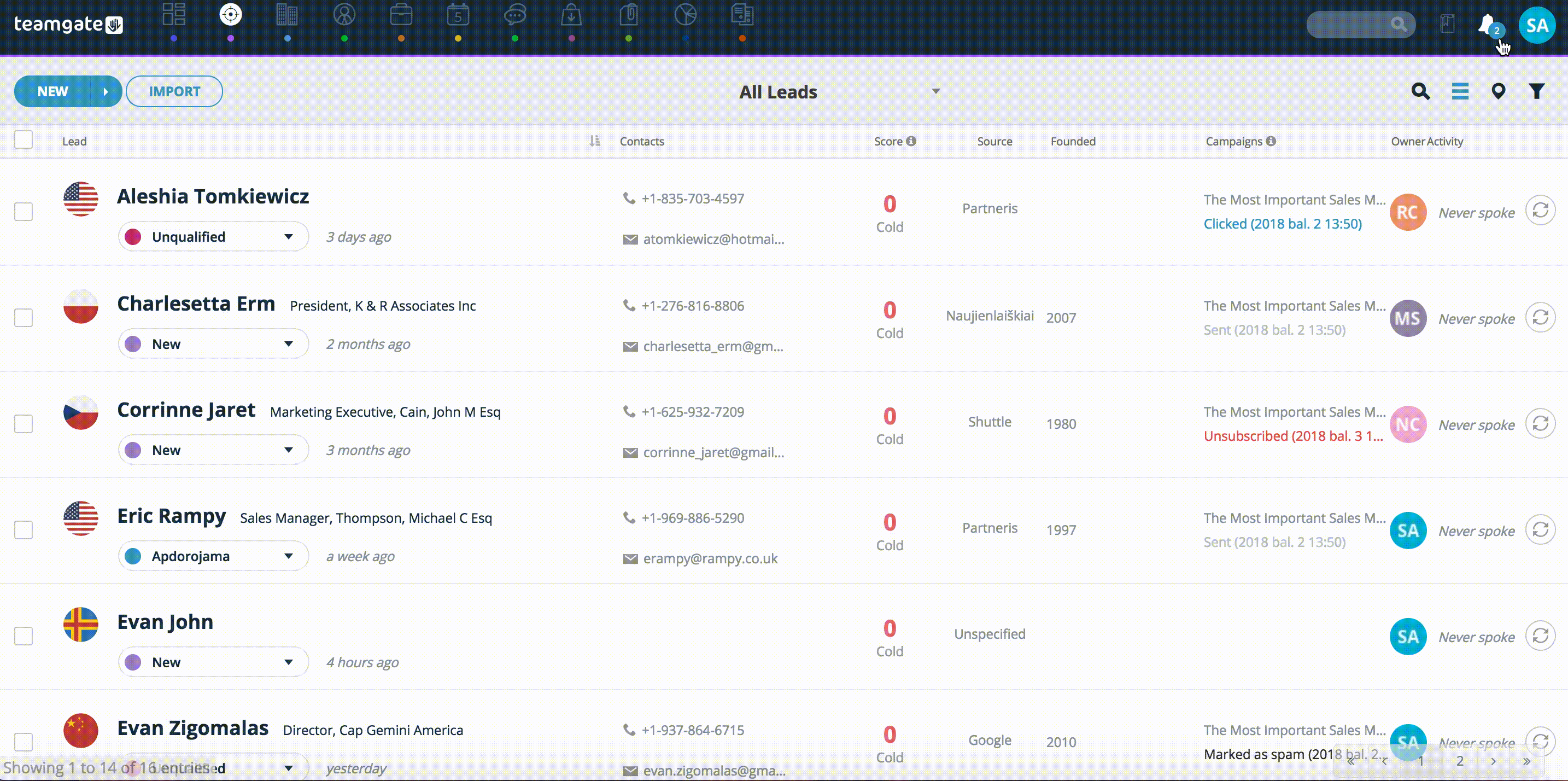 By hovering your mouse on the particular task or deal in the list you will be allowed to perform the following actions:
win or lose a deal;
complete a task or leave a comment;
log a call or leave a comment;
open a deal card;
open a task in the calendar;
open a lead, company or people card.