With Teamgate CRM's Customer Portal, you can add and update your payment method right from within your CRM.

Accessing Your Customer Portal:
1. Log in to your Teamgate account.
2. Navigate to Settings, Plans & Pricing. and Update Information
3. Your can now access your Customer Portal by clicking the Open Customer Portal button.

Add a payment method:
1. Now that you are in your Customer Portal you can add a payment method by selecting "add payment method"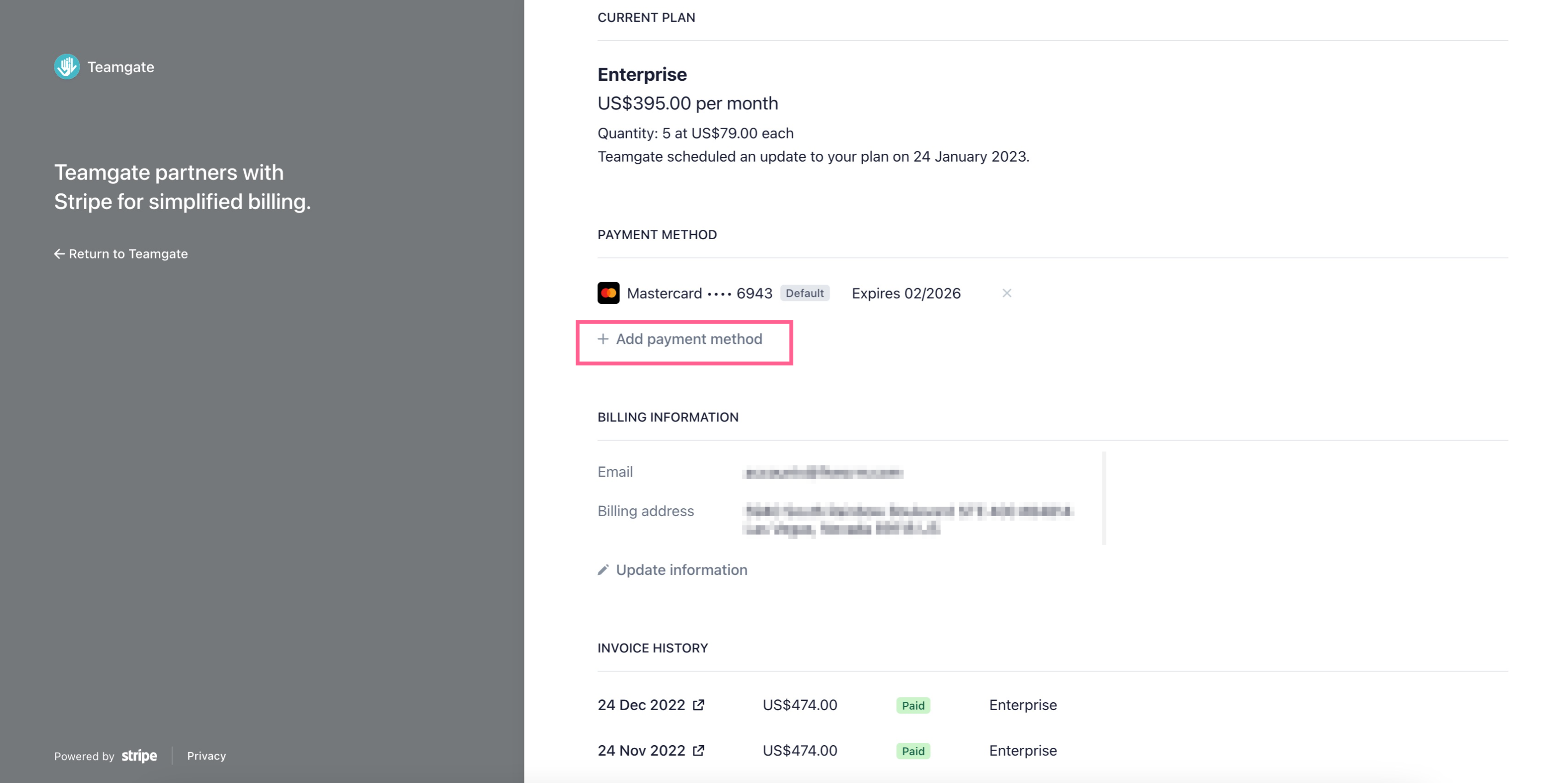 2. Select your desired payment method* and follow the prompts to add your details. Select or deselect the default payment option before clicking the "add" button
*Note: payment methods will differ depending on your billing country. To learn more visit our payment methods page.


Update your payment method:
1. Navigate to your Customer Portal and follow the steps above to add your updated payment method (ensure to select this new method as your default payment method).

2. Once your payment method is created, navigate to your Customer Portal and select the small cross next to the payment method that is no longer valid. Confirm your decision to delete this payment method.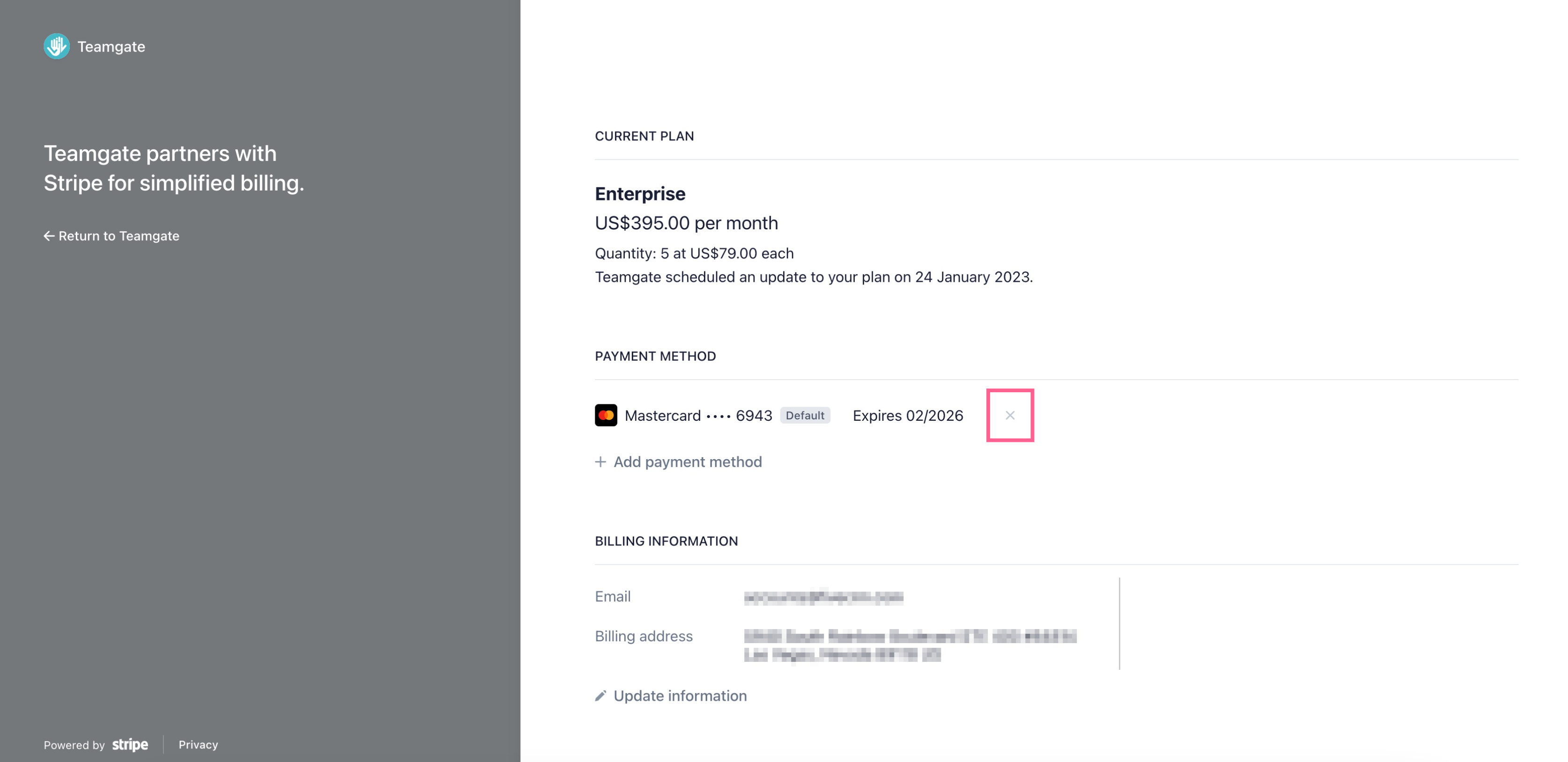 3. Your payment method has now been updated.