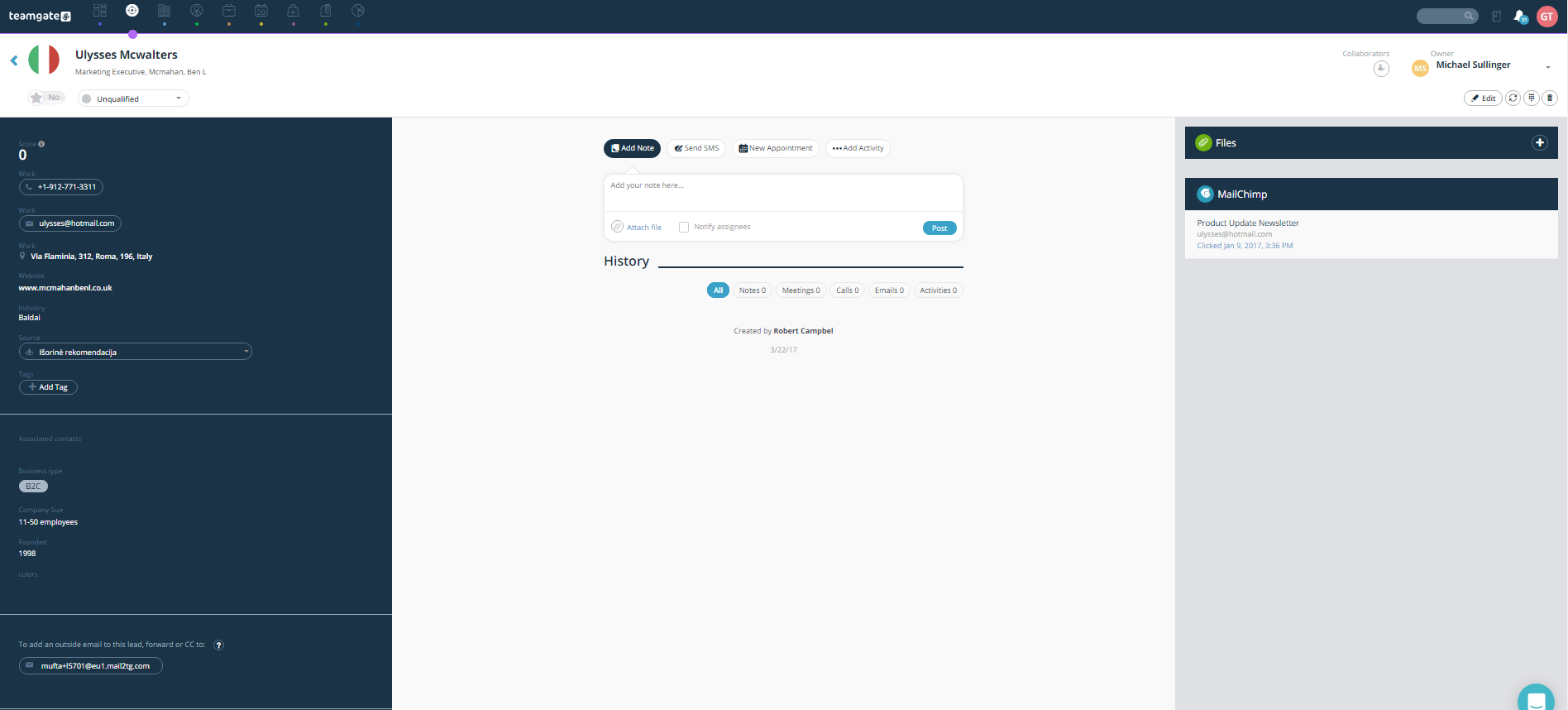 In Teamgate's Lead card you'll find: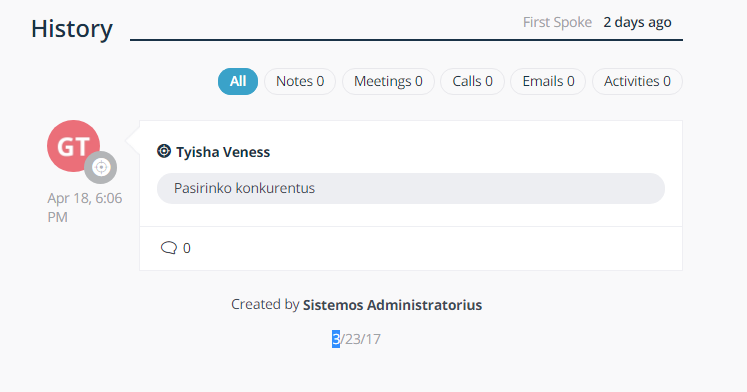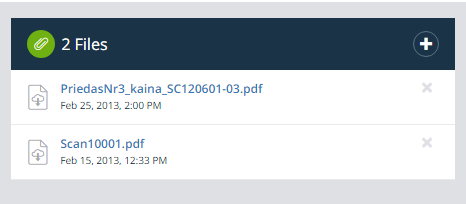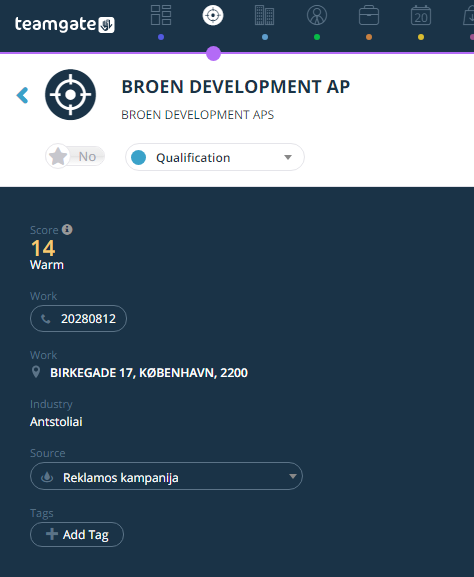 You can navigate to a lead's card by clicking on the title (name). All details are on the left side of a lead's card. Use the "Edit" button on the right to make corrections or add information.
You can add or edit tags, sources and custom fields by double-clicking right from the card.
At the center of the card you'll find the communication history: emails, call, to-dos and appointments. All can be planned right from the lead's card and comments can be added. Your colleagues' events are available too, allowing you collaborate with your team.
On the right side is the Files section, uploaded from your device or via email.