Lead conversion is actually a major component of the CRM applications. A lead is just the first stage of the sales process, and leads can include potential sales that are not very likely to close. In order to focus your sales efforts, you can separate the targets likely to close, or those that are highly valuable. This gives you the ability to segment the more valuable activities and track them in a different location. 
When you initially input a sales lead, it's very likely you will only have a few pieces of information about a person/company. But, as the sales process progresses, you will learn more and more about this person.
Instead of requiring you to continually re-enter the same information as you work with the lead, conversion allows you to simply take the original information from the lead, and convert it into a sales opportunity. Not only this, but you can also take the same information and convert it into a Company, Contact and Deal record.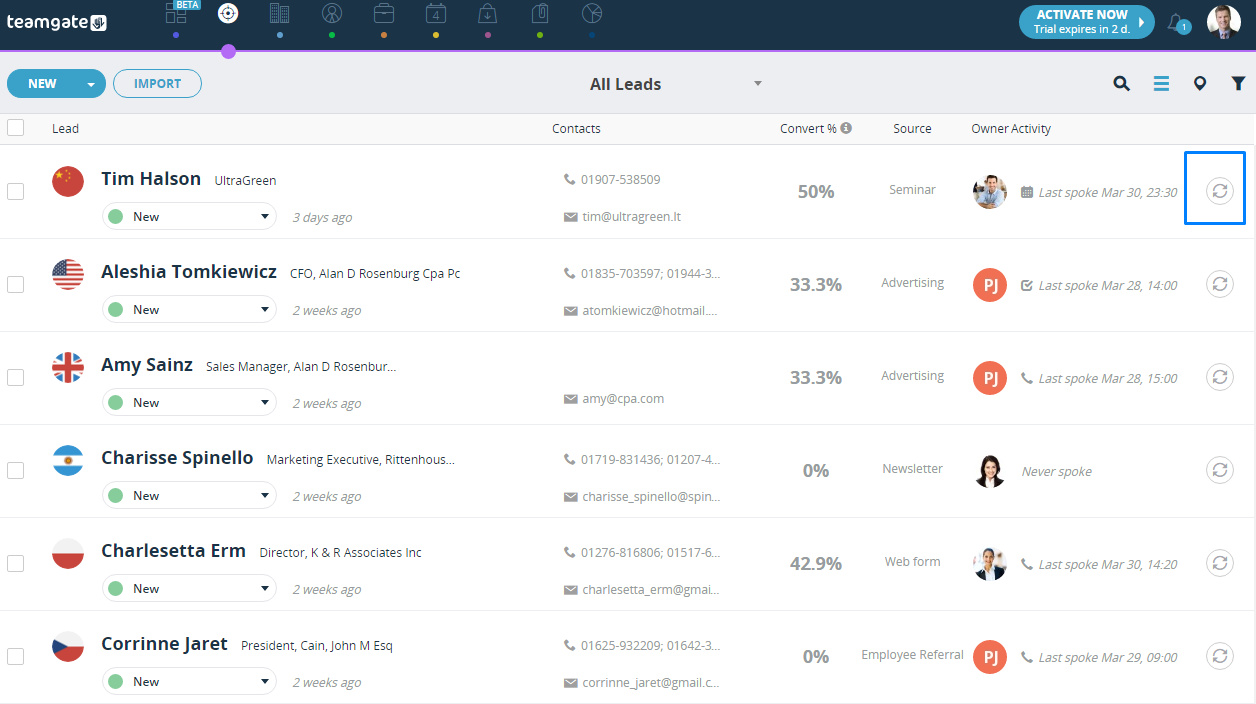 After you select the "conversion" option, you will be able to convert your Lead to:
Your communication history will be transferred to the deal you create. All attributes (including tags, sources and custom fields) are also transferred, so it's not necessary to enter them again.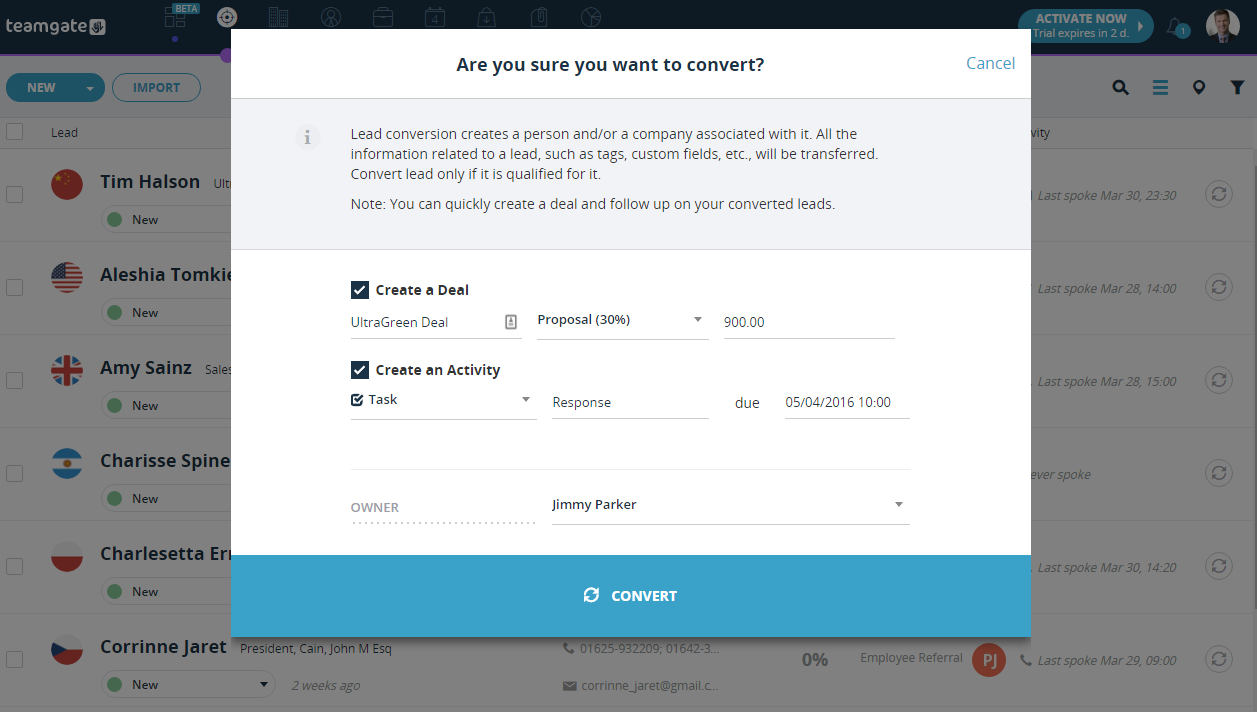 There are multiple ways to convert your Leads:
Convert Lead to Company/Contact with no activity created.


Transfer your Lead and all communication history to Company/People without creating an action. You will be able to create actions later.




Convert lead to Company/Contact with next activity created


When you are converting your Lead, you can plan your next action easily. Just select the type of activity (call, tasks, emails), subject and deadline. The action will be planned after your Leads are converted.




Convert lead to Company/Contact with a deal created


This option will help you to create an opportunity when your Lead is converted to Company/People. Assign a subject to your opportunity and select a pipeline/stage. You can also set the value of the opportunity.