1. How does it work?
2. How to make it work?
3. Which email address should I send to?
4. What if email copies do not attach? 
 If you wish to see all of your communication histories in one place (calls, events, meetings, and even copies of emails you've sent) we have a solution for you! 
The Teamgate system will allow you to attach copies of sent and received emails to the Lead cards. The emails are sent, not from the Teamgate system, but from your usual email source (Gmail, Outlook, or Thunderbird). After opening the company/contact card, you will see the following: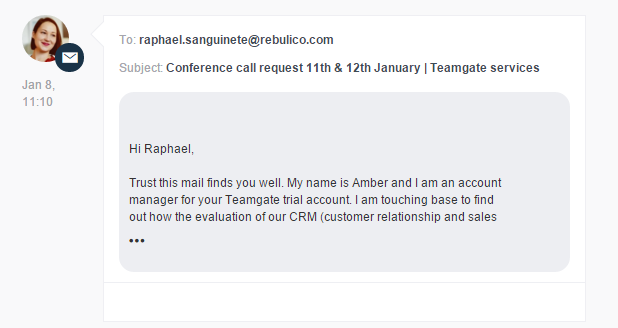 1. How does it work?
The system is based on several conditions: 
When sending an email to the recipient, his/her email address must be in Teamgate system (i.e., in Lead card);

Your email must be sent from the email account you use to log-in to your Teamgate account; and

In your e-mail account's CC line, you must attach our server's email address.
Getting interested?
2. How to make it work?
1. Ask the person maintaining your email server to add a forwarding address to each user so that your incoming emails are automatically attached to the lead/company/contact card. 
You will find the forwarding email address for your account by following these steps: My Profile > Email settings > Email integration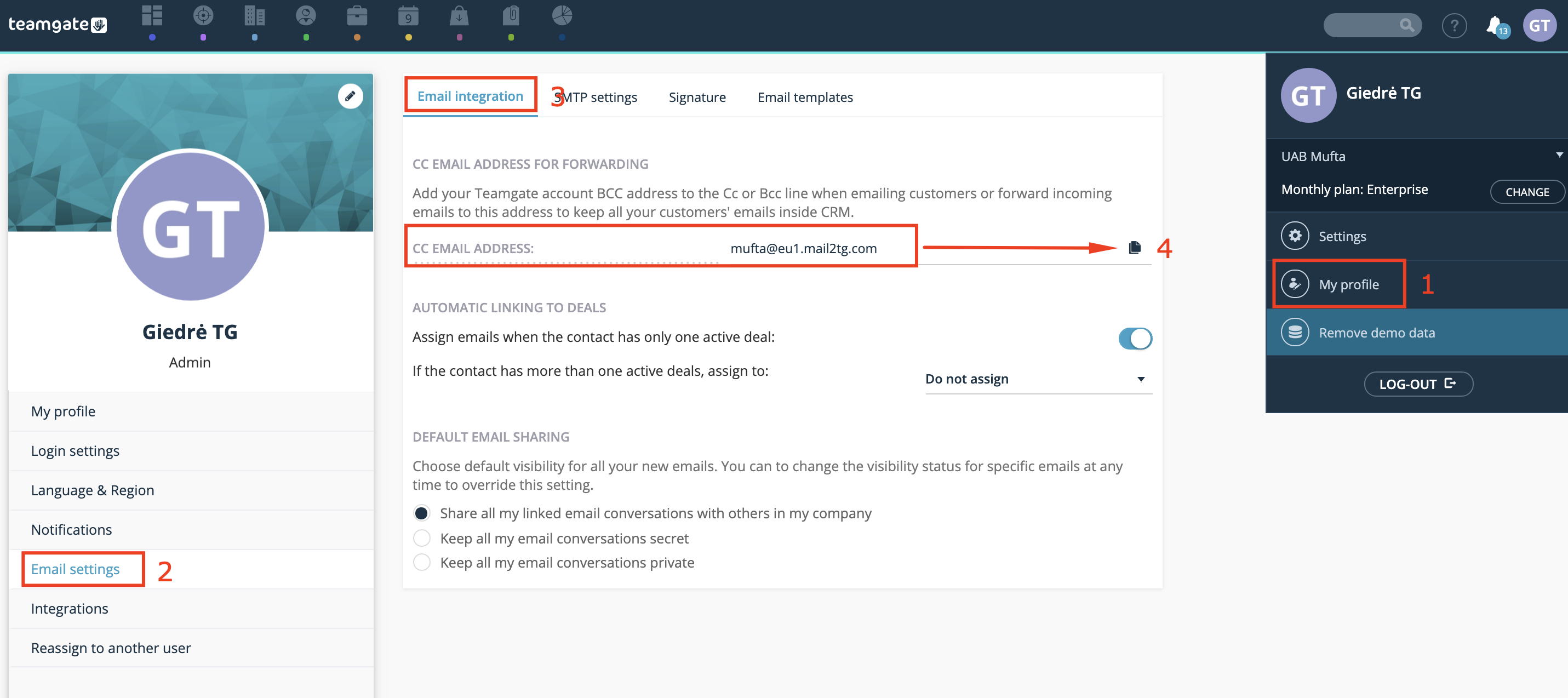 The process will look like this:
a) The lead sends you an email.
b) The email is forwarded to our server.
d) Our system finds this email address in your account and attaches it as a copy.
When sending an e-mail to the client, our system's forwarding address is attached as a CC, and our system carries out the steps described above so that the email copy is attached as it should be.  
If you are sending the email to the contact and the contact has associated companies- emails will attach to the contact and associated companies cards. 
3. Which email address should I send to?
Email example:

From: support@teamgate.com
to: info@company.com
CC: Teamgate email forwarding address
Also, each lead has their own email address for email forwarding. Just forward email from your Inbox to address like this and after approximately 7 minutes we will attach their copy.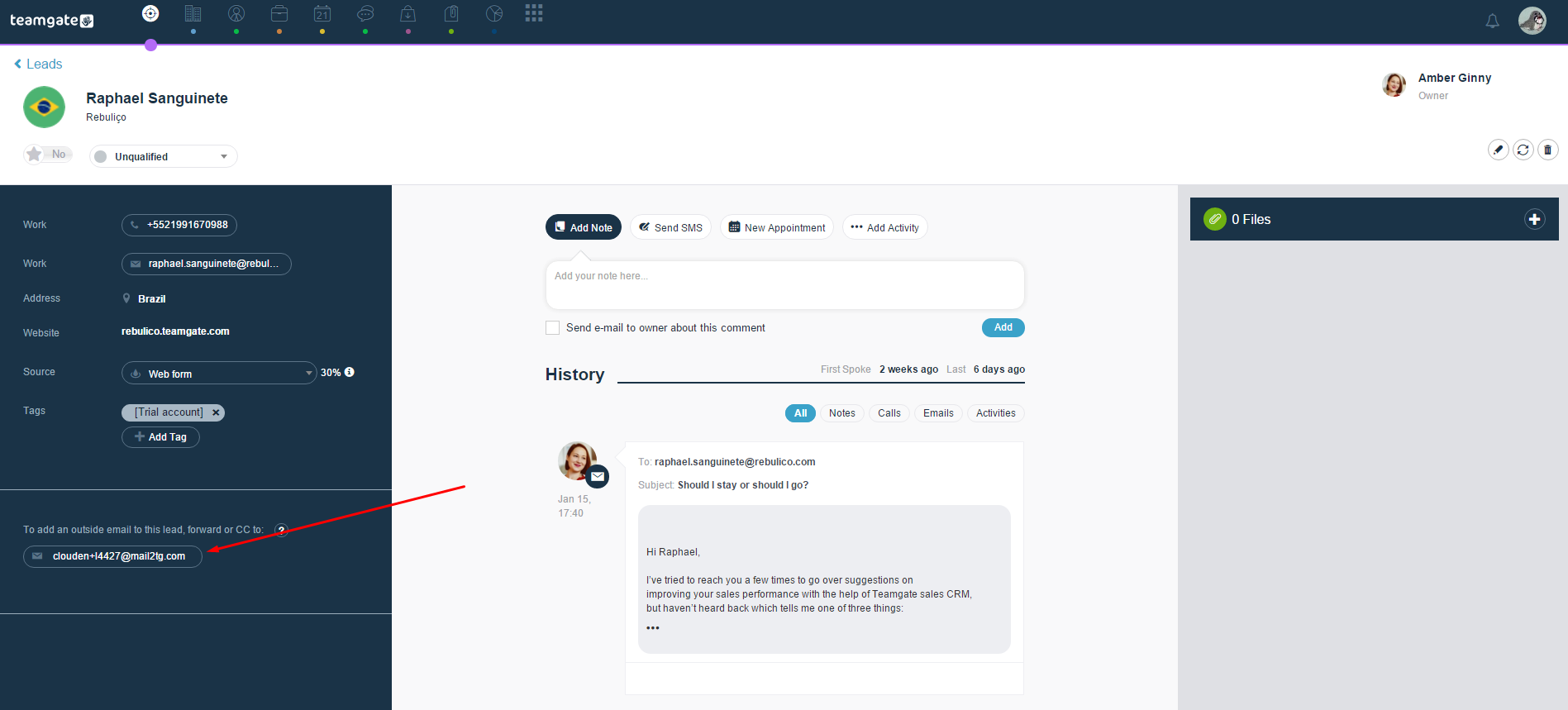 4. What if email copies do not attach?
Here are a few things to keep in mind:
1. Please confirm whether the address added to CC/BCC is correct.
2. Determine whether you are sending an email from the same email address you use to login to your Teamgate account.
3. Is the lead's email address in the system?