What does lead's unqualified status means?
Unqualified status means that every lead that is not converted should be set as unqualified. When changing lead's status to Unqualified - mark the unqualified reason and comment. It is available to set multiple reasons if necessary. This information will be visible in the lead's card - unqualified lead is marked with a grey color icon. As well as, you will be able to analyze the most common unqualified reasons for the "Unqualified Reasons" report.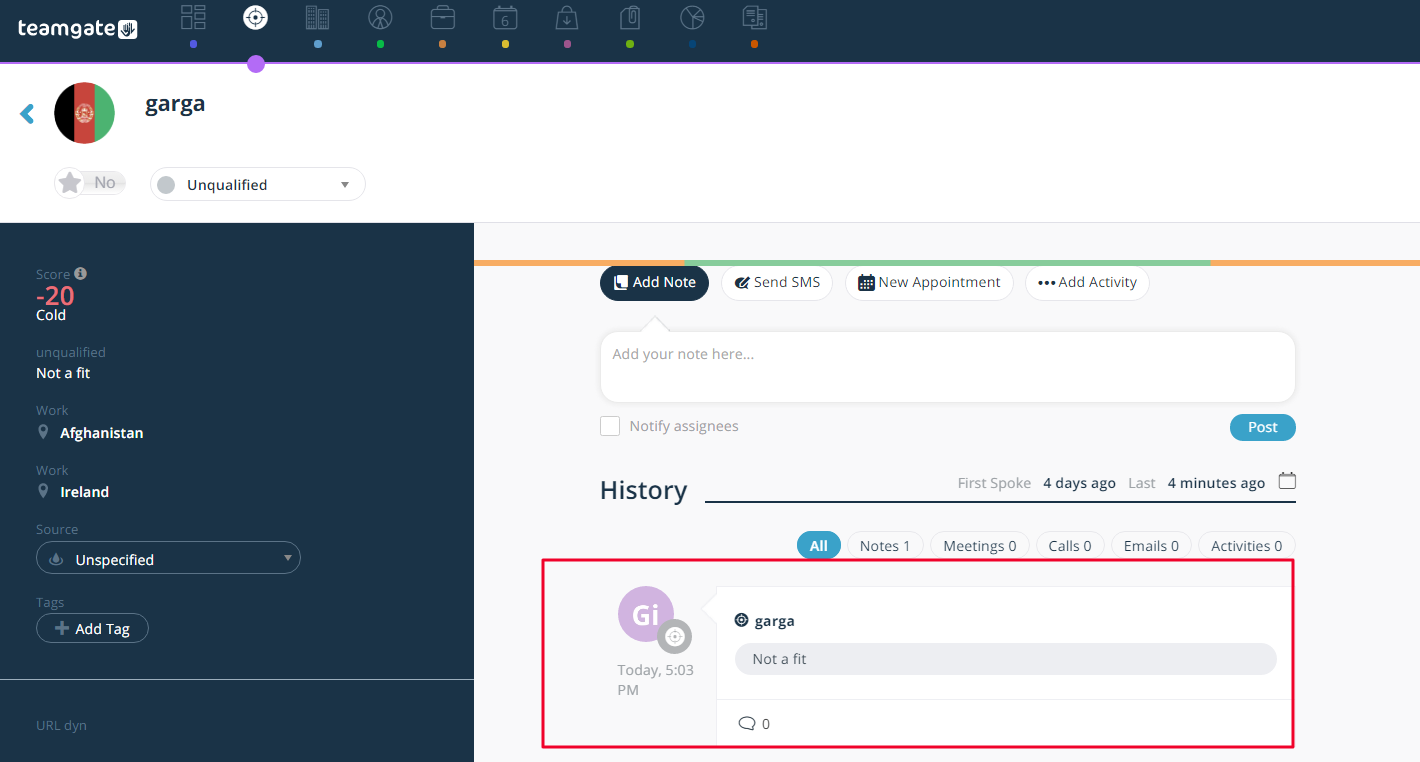 Where to create Unqualified Reasons for leads?
1. Navigate to Settings > Leads > Unqualified Reasons

2. Click "New"
3. Enter the "Name" of the unqualified reason 
4. Enter the "Description" of the reason. The description should explain when the user should use the particular reason.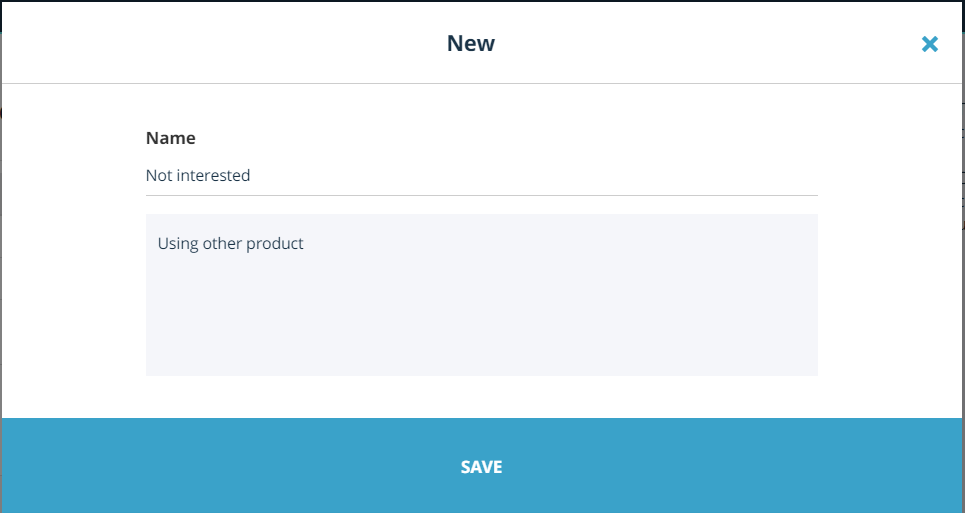 How to mark lead as unqualified?
There are several ways how to mark lead as unqualified:
1. Change the status in the leads list.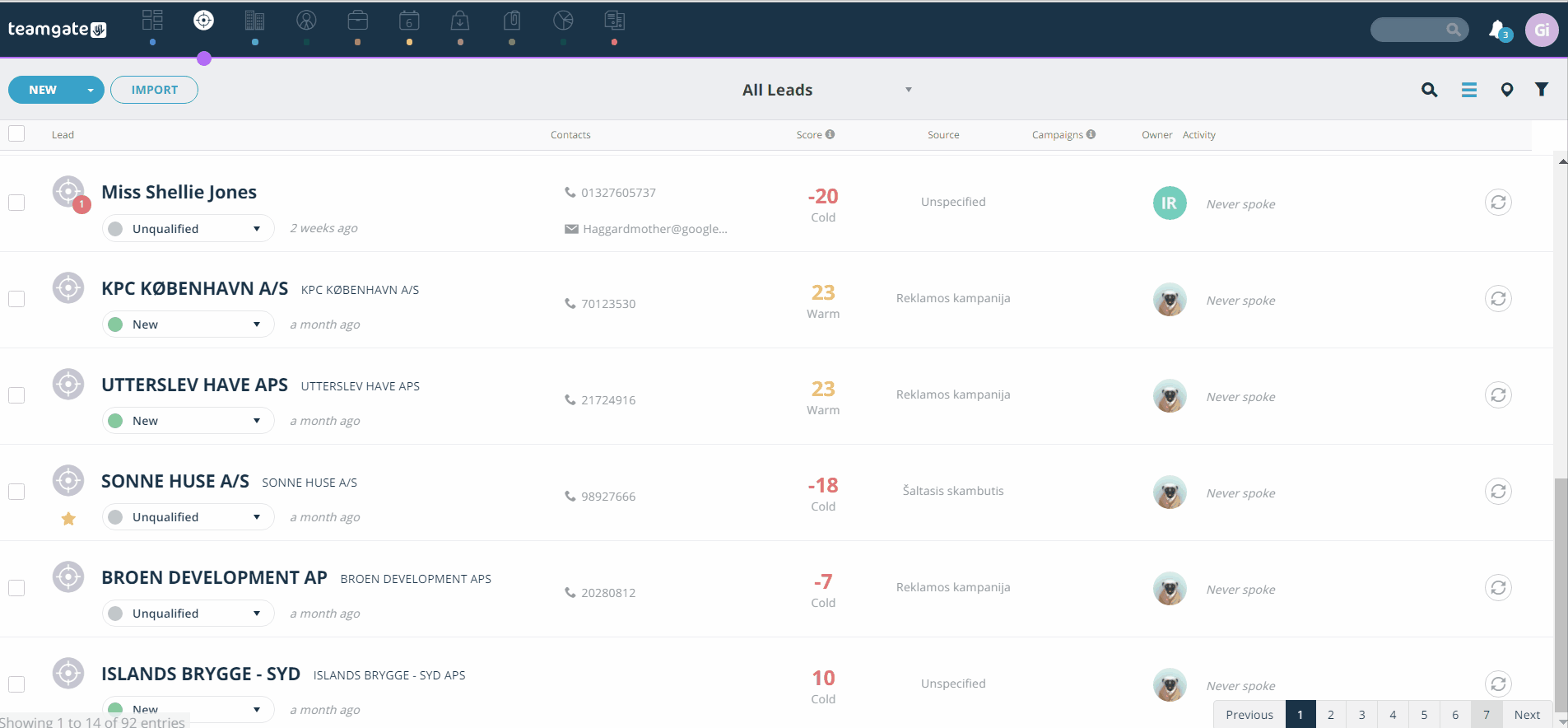 2. Use massive action- change the status of several leads at once. Mark the leads in the list and click "Change status" icon on top of the list. Select the reason and the description.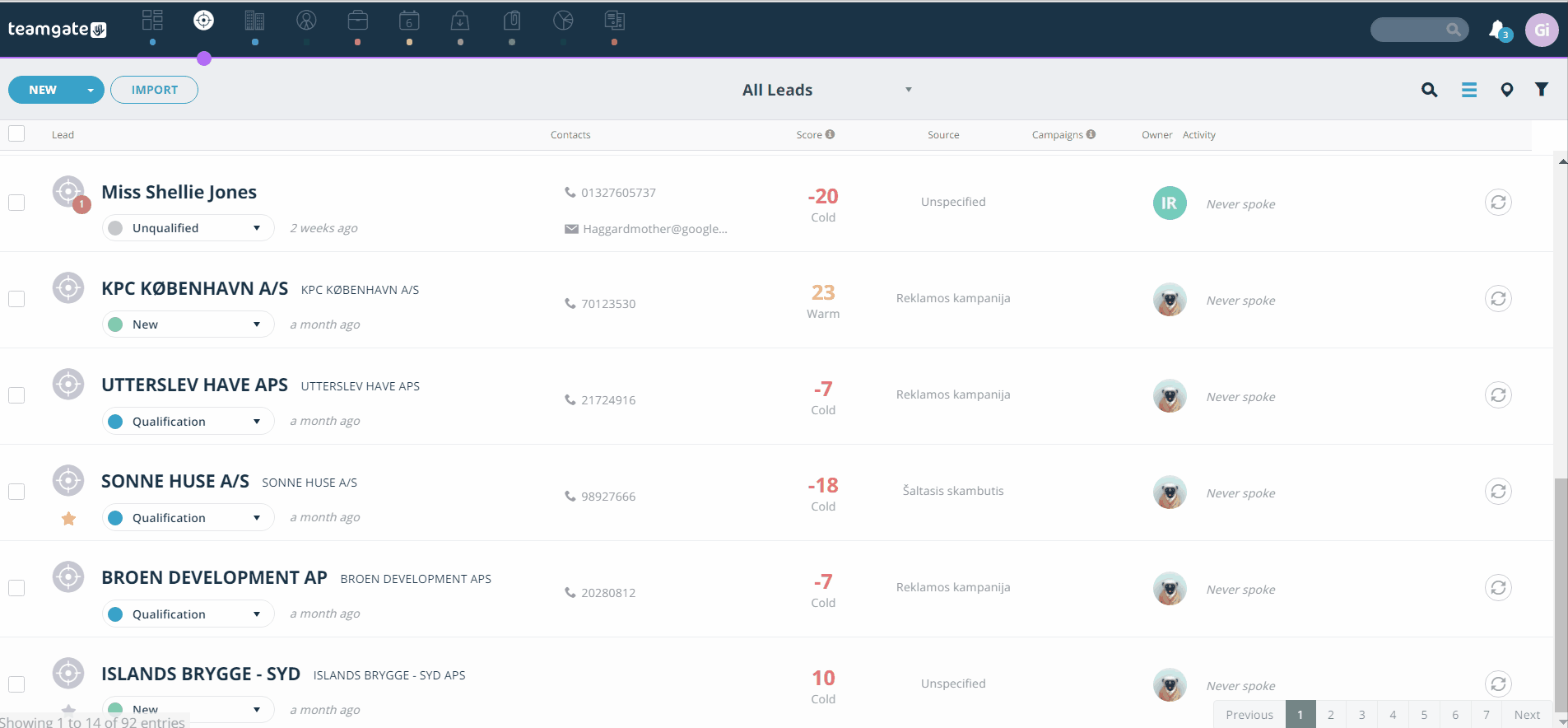 3. Enter the lead status while editing lead's card. Open lead card > click "Edit" > change lead status and select the reason.