Teamgate and Google Calendar sync is very useful if you use Google's mail service, or you have an Android operating system based smartphone. Also, the bundling can be useful if you have other tools, declaring synchronization with Google services.  
Note: Teamgate and Google Calendar sync meetings only.
Synchronization works in three stages:
1. Google Calendar preparation for sync.
Log into your Google account at http://www.google.com/calendar. If you are using Google Calendar for personal purposes- you may create a new calendar as described below. If you use your calendar for work purposes- it is not necessary to create a new calendar. 
At "My Calendars" section, create a new calendar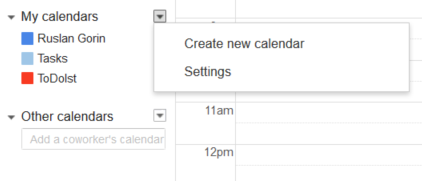 2. Synchronizing Teamgate calendar with Google Calendar
2.1. Log in to Teamgate;
2.2. Navigate to My Profile > Integrations > Calendar and move the slider to the right. 
- alternatively, navigate to the organizer section of Teamgate and click "Connect Google calendar for the synchronization of meetings"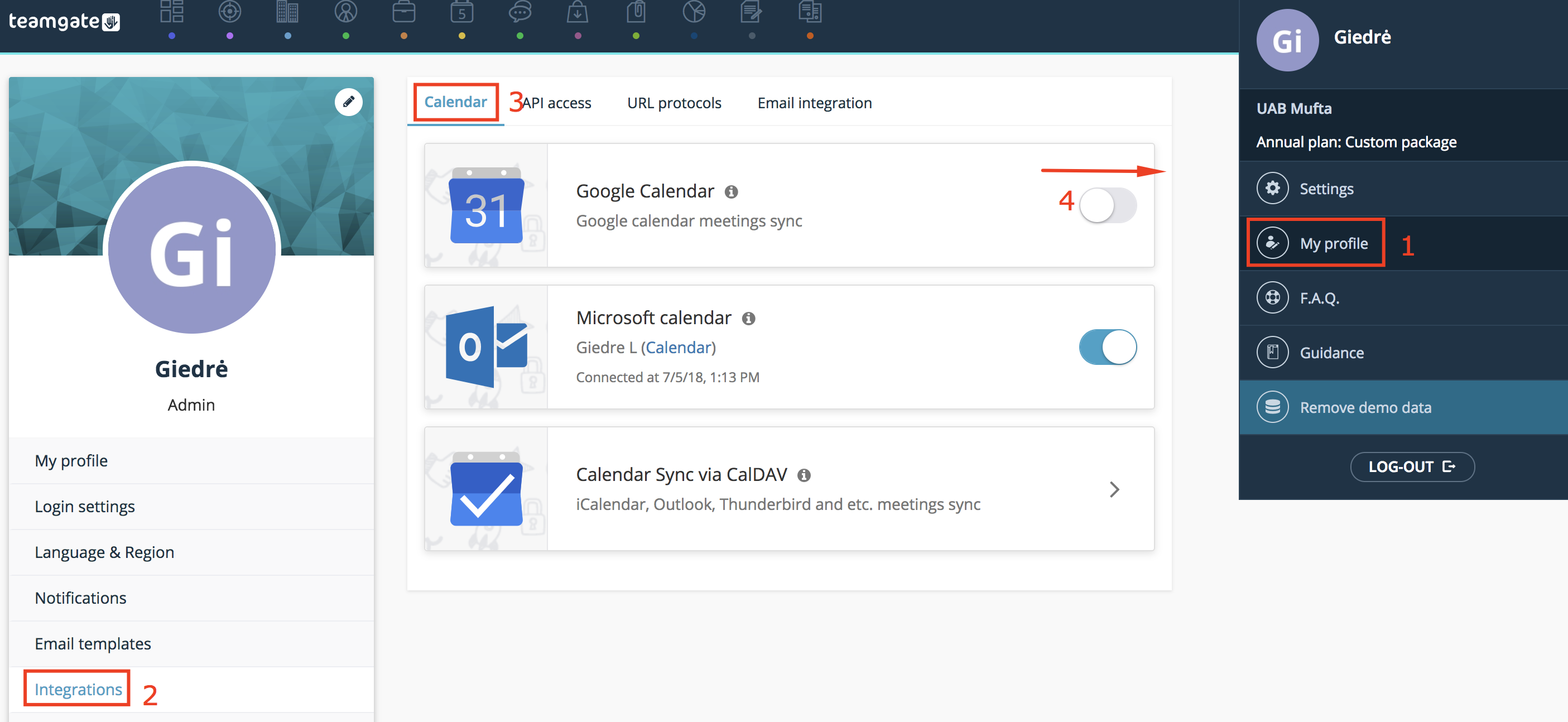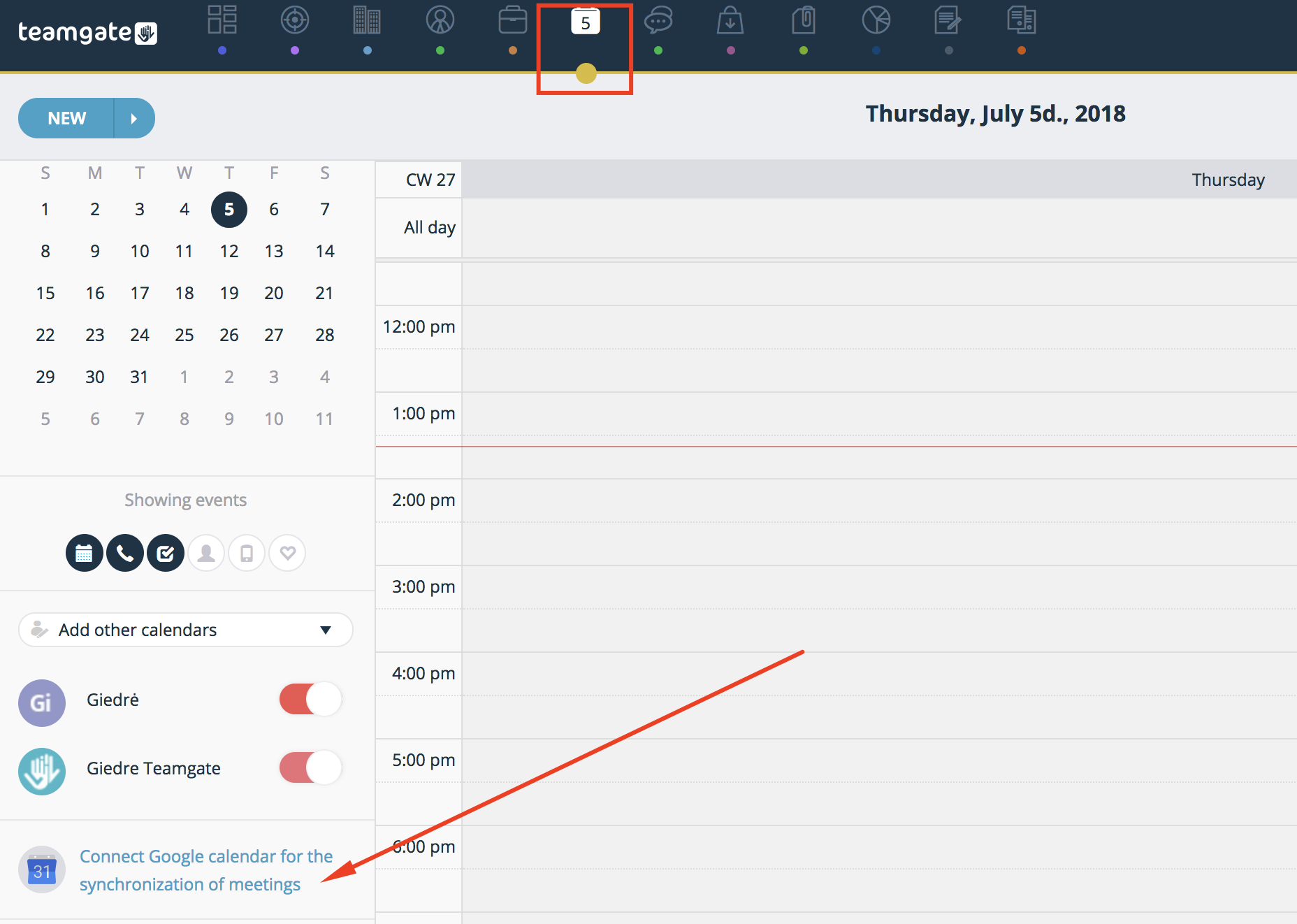 2.3. The system will ask you to choose your Google account and select the calendar.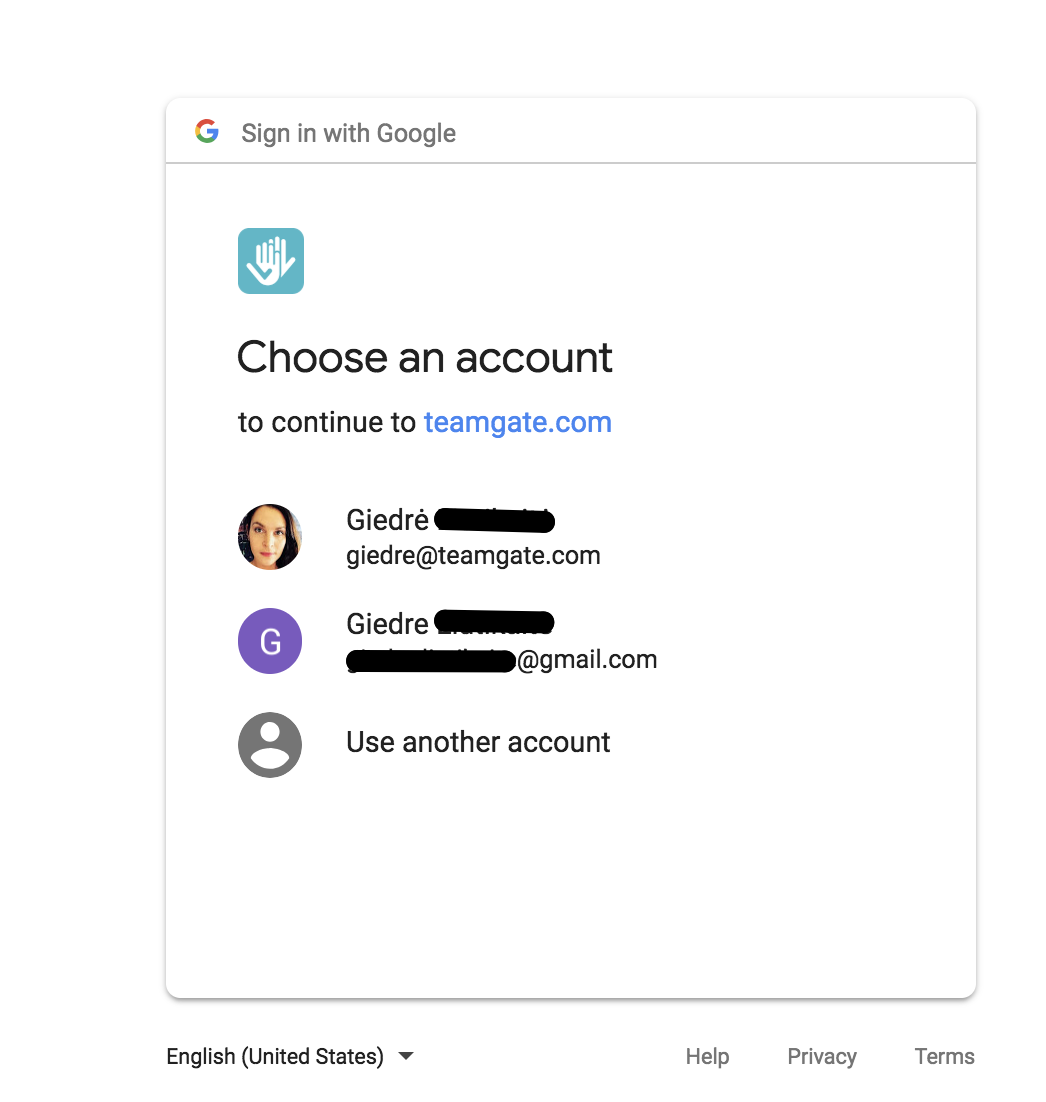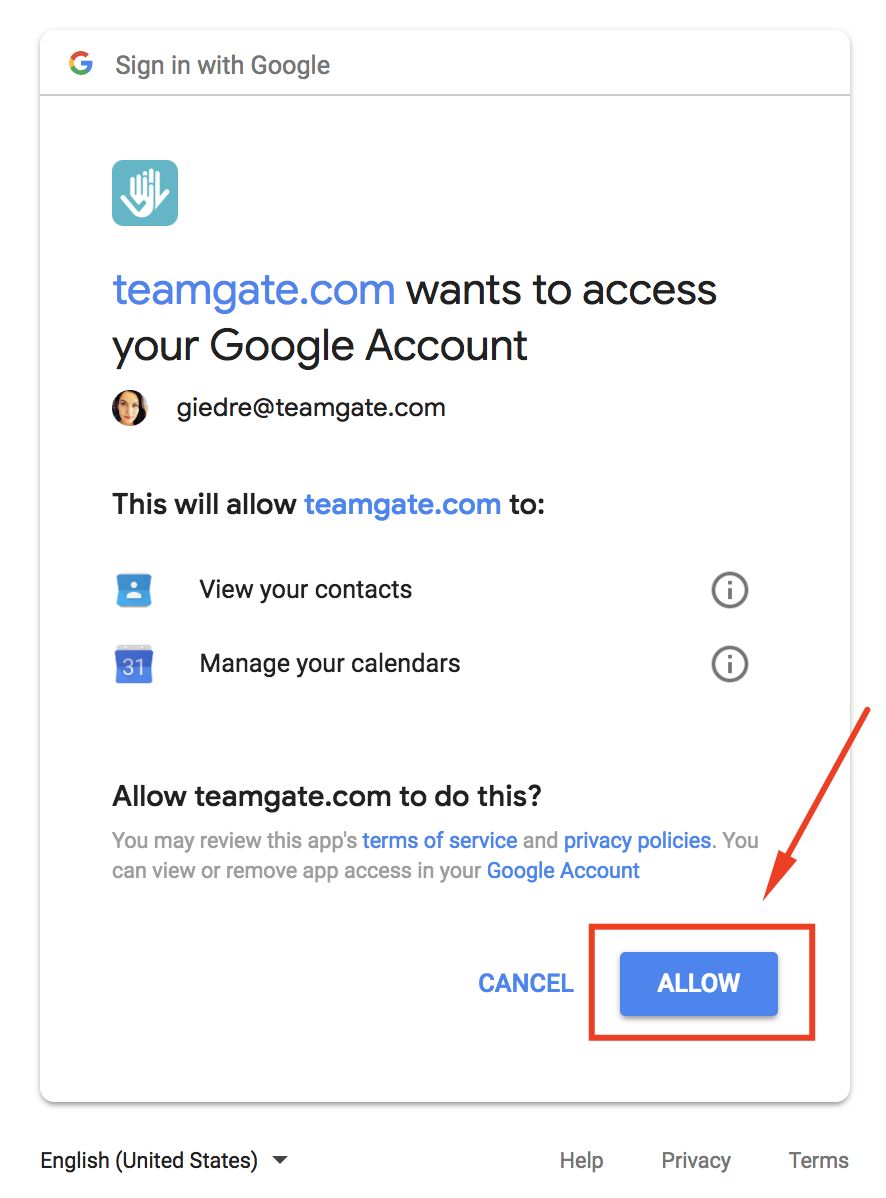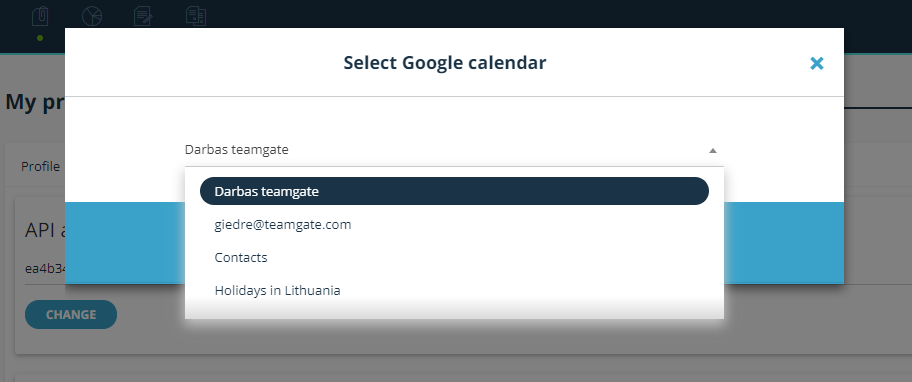 Your Google and Teamgate calendars will be synced. From the merge point, all events will be synchronized. This means that your previous events will not be taken into account. It takes up to 7-10 minutes to sync the meetings. If you wish to fasten the process click "Sync now" in your Teamgate calendar: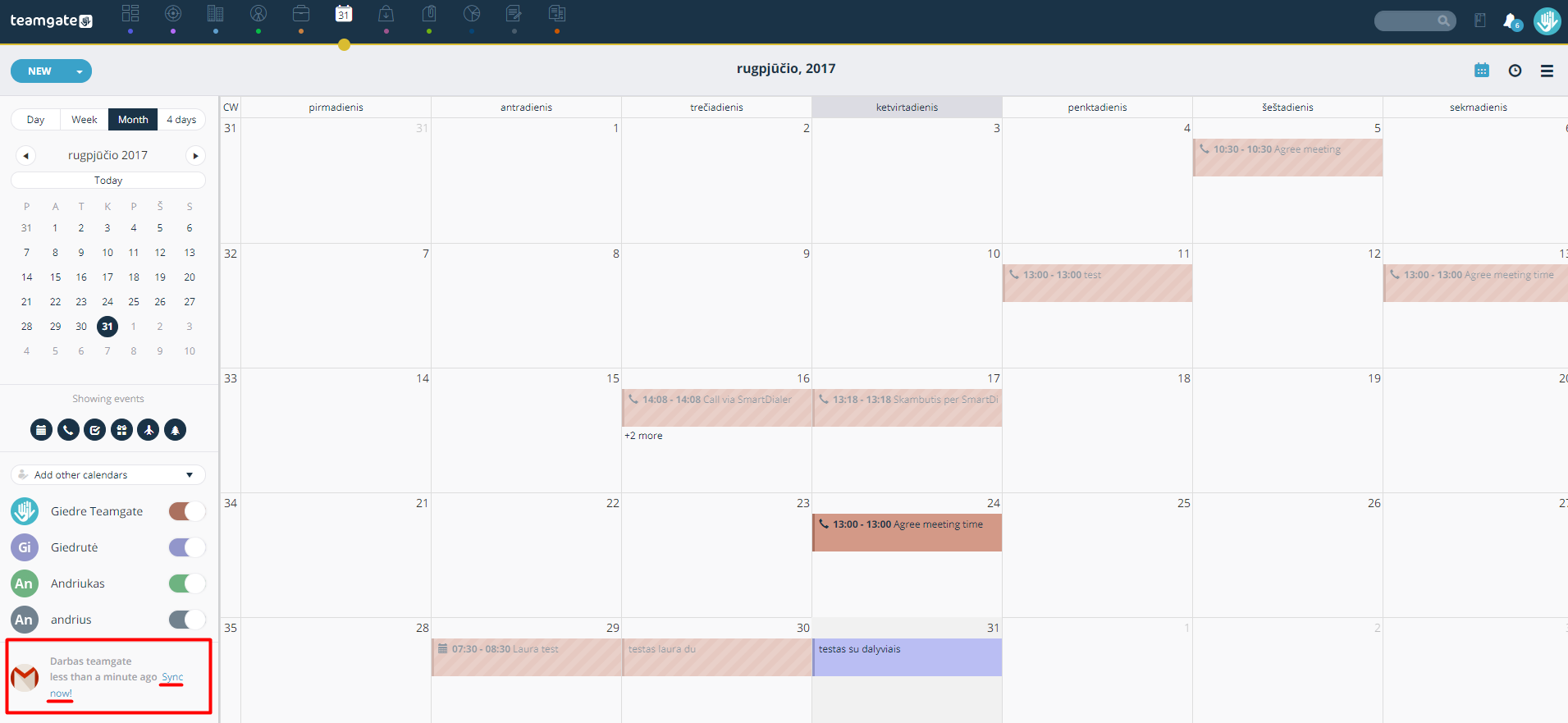 3. Add calendar to your smartphone.
In order for you to see the events you are planning in Teamgate on your Android device, you need to adjust your calendar settings on your smartphone and choose the newly created calendar.
Open Calendar;

Press the Menu button;

Select Teamgate calendar;

Return to the main calendar.