You can easily create any type of event straight from Teamgate calendar!
Choose the time for your event and click on the blank space within the calendar.

Choose to create the Meeting or Activity: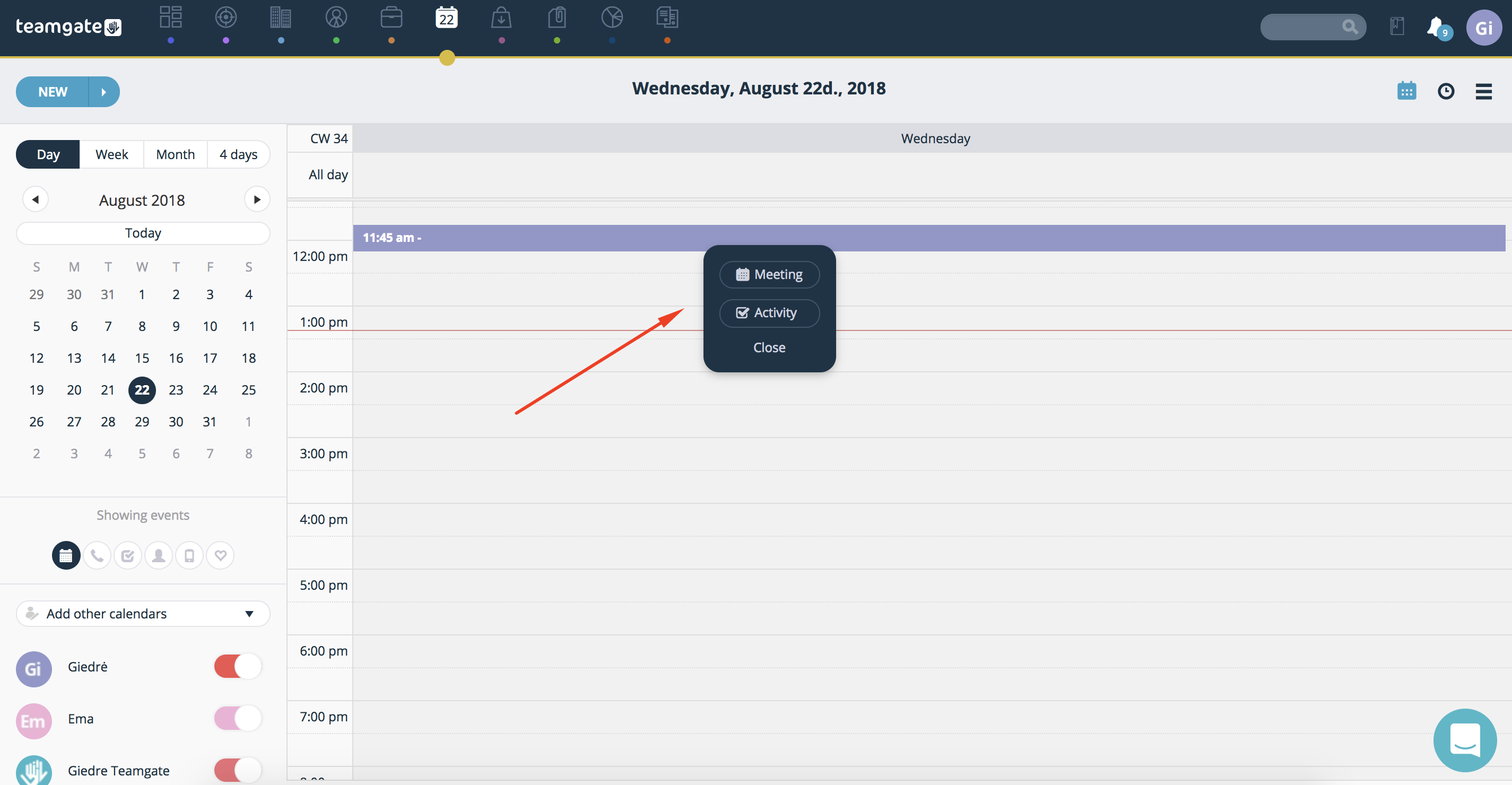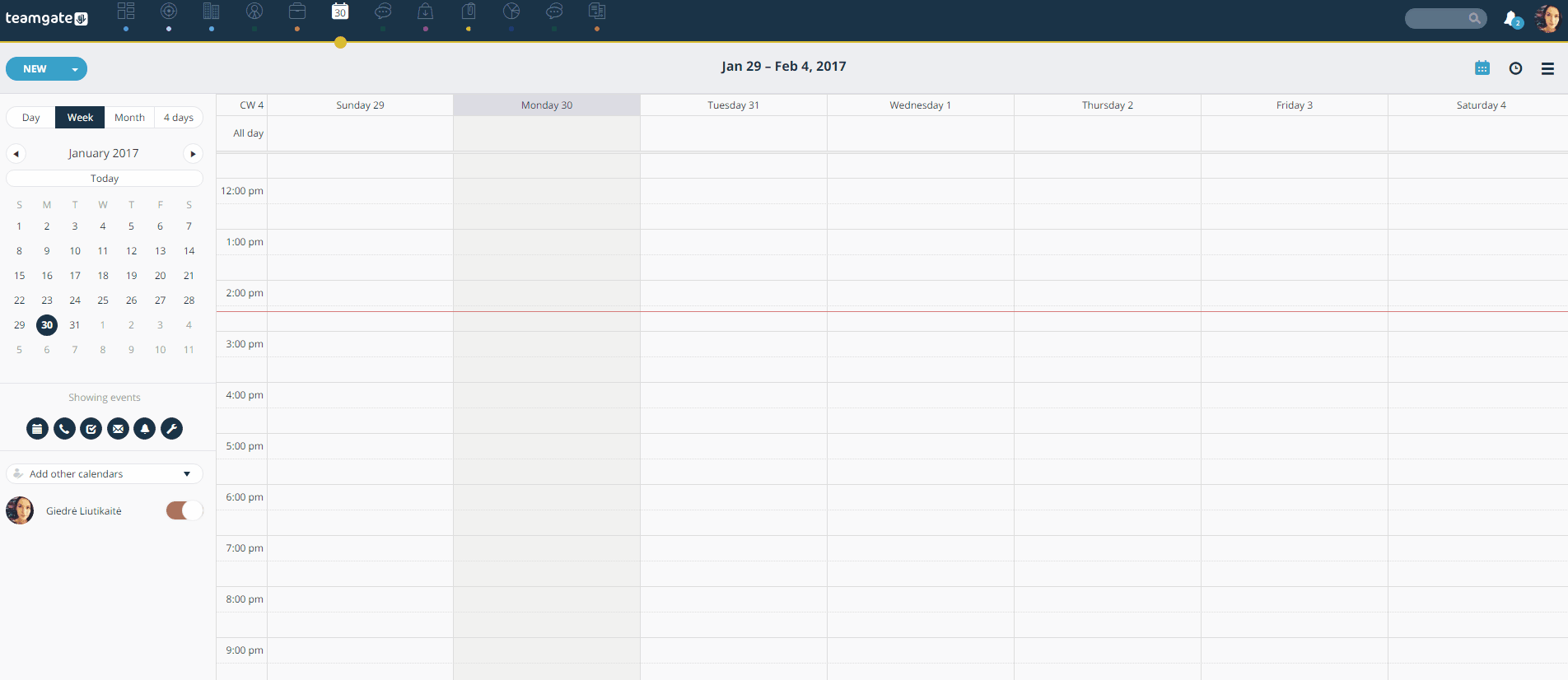 Enter all the necessary information to the pop-up window

Add a company/person to which the system should assign the planned action.

We recommend to use shared resources and always link your action to the deal if it's possible. 
Note: The meetings can be private! When creating the meeting, check the box "Private" and the meeting details will not be visible to any other user, only to the participants of the meeting. If you create the meeting for a colleague - you will be able to edit it (as an author).