Create the invoice when winning the deal. In the line "create Xero invoice" move the slider to "Yes", fill all the necessary details and click "Yes".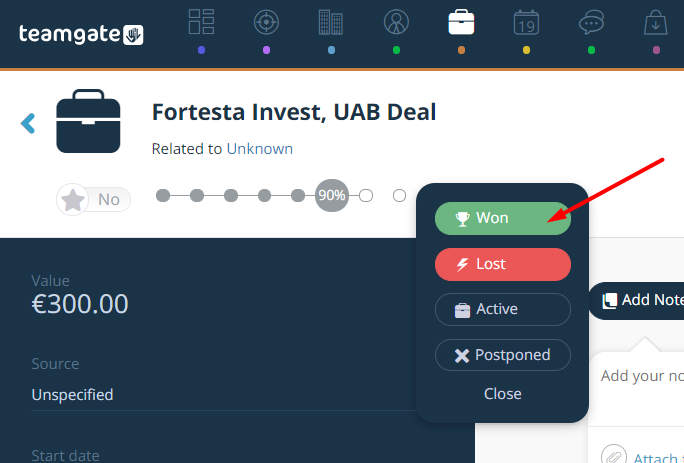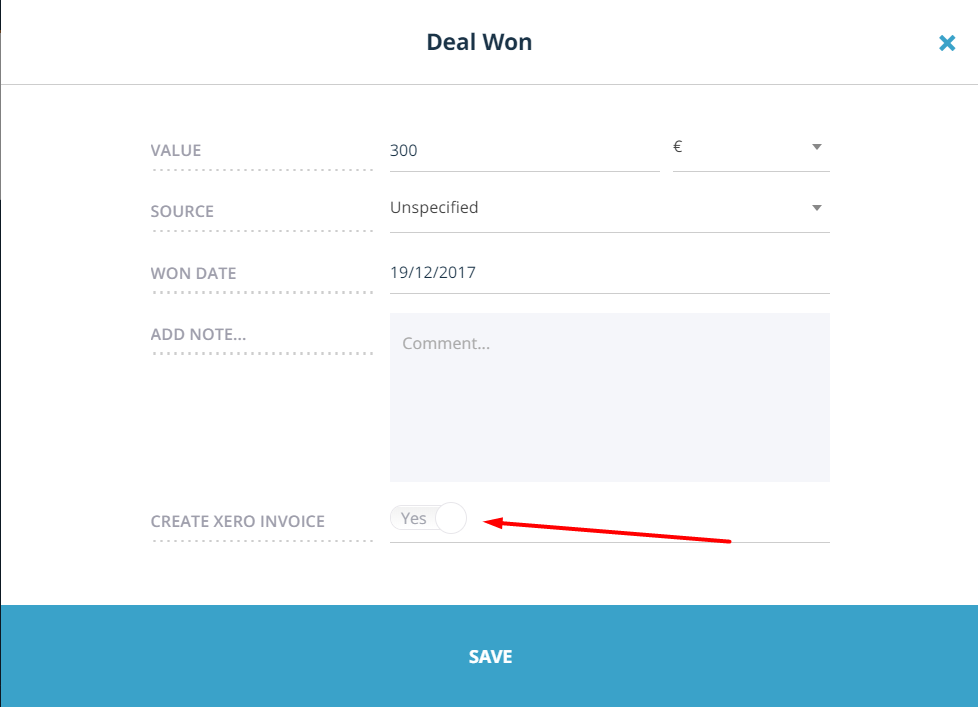 Fill all the fields necessary and click Save.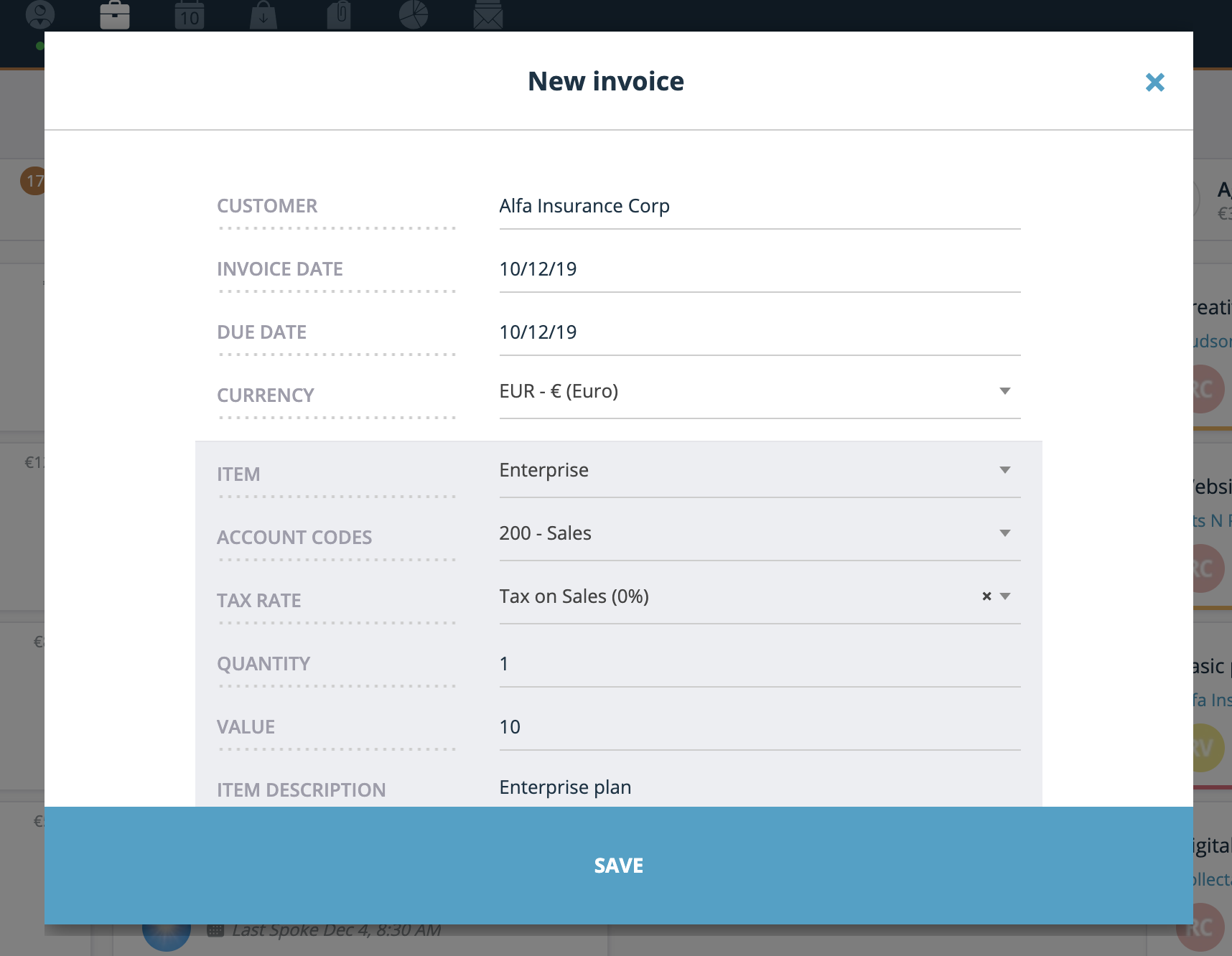 Related articles:
1. How to connect Xero to Teamgate?
2. How to use Xero and Teamgate integration?
3. How to create an invoice in Xero after winning the deal?