Sync your Outlook calendar with Teamgate calendar using additional CalDAV plug-in for Outlook application. Important: Teamgate Support does not provide technical support for configuring third-party products. In the event of an Outlook issue, you should seek support from Microsoft Office. 
 
CalDAV is a standard protocol used to obtain, manage and share a calendar and scheduling information. This technology is used by Google, Yahoo and many other commercial and open source calendar application servers. For calendar synchronization, each user is given a unique link, which can be found in your profile.
What plug-in should I use for Outlook application?
Plug-ins allow you to use the CalDAV protocol with Outlook, but which is better - we can not suggest. After some research on the Internet, you can find products, that you find most suitable for you.
Some suggestions:
Where can I find a link for calendar synchronization in Teamgate?
Navigate to "My profile" > Integrations > Calendar sync > copy (CTRL+C) Your calendar url (for Outlook, Thunderbird, etc.)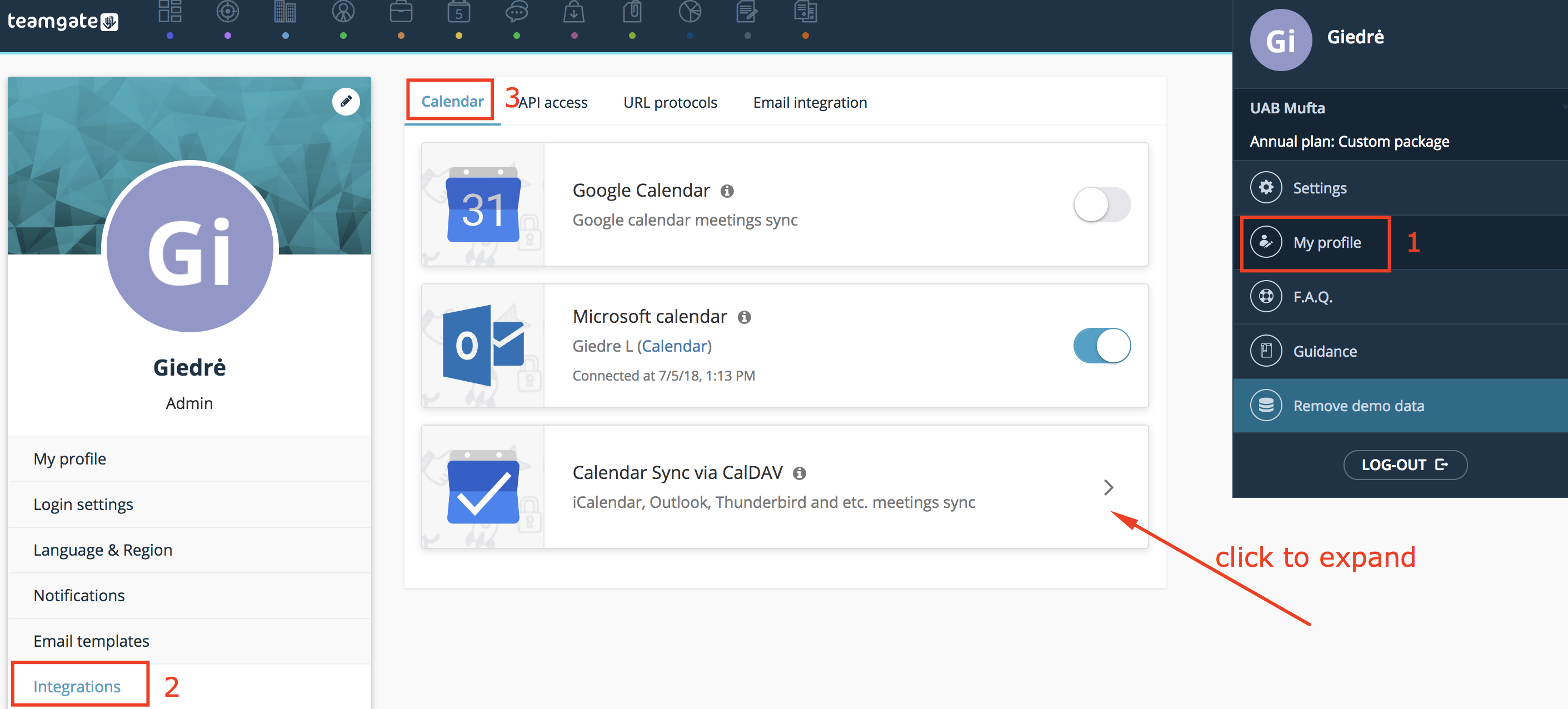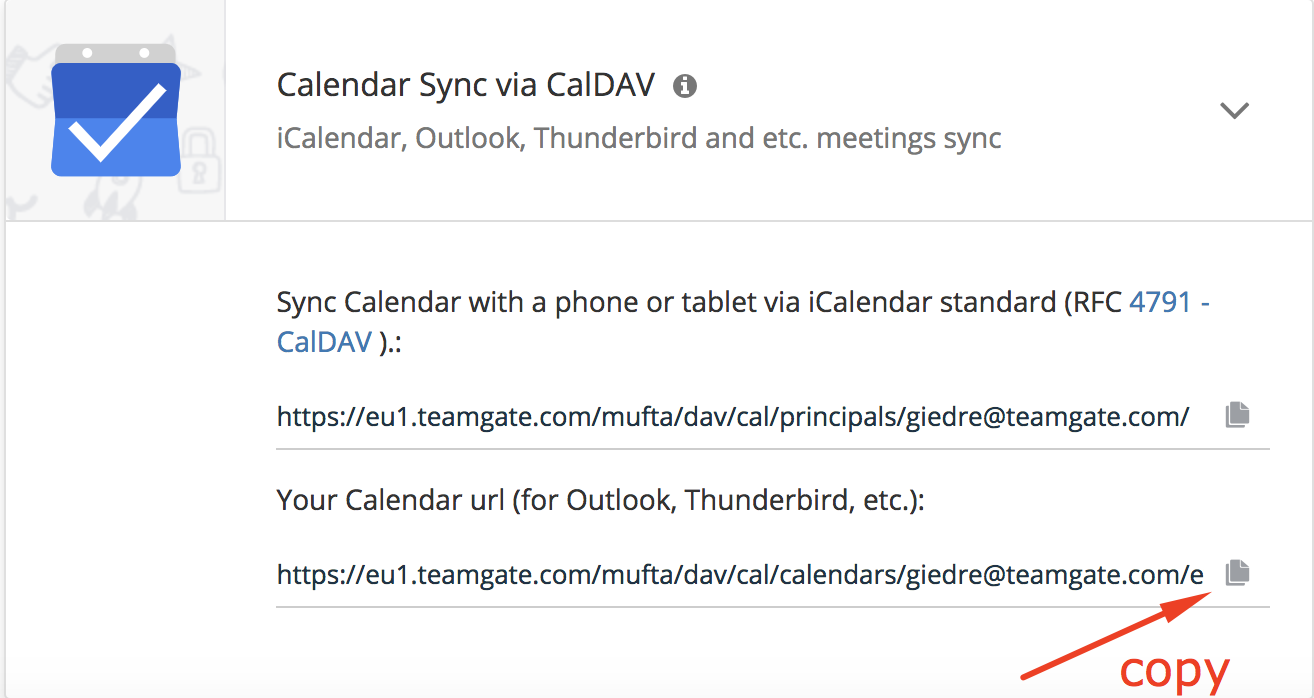 Username: email address you use to login to Teamgate account

Password: password you use to login to Teamgate account
Note: CalDAV plugin for Outlook or Outlook email program updates can cause Teamgate and Outlook calendars synchronization malfunctioning.