NOTE: Leads by Country report is available for Enterprise Plan users only
Don't have a Teamgate account yet? Try Teamgate today! Sign up for Trial version or upgrade your plan!
To enable Leads by Country report navigate to Insights module > Marketing > Leads by Country
This report will show you the list of Countries where your leads are coming from. This is very valuable if you run your business worldwide. To add more- by clicking on the green line within the report you will see leads list divided by the states.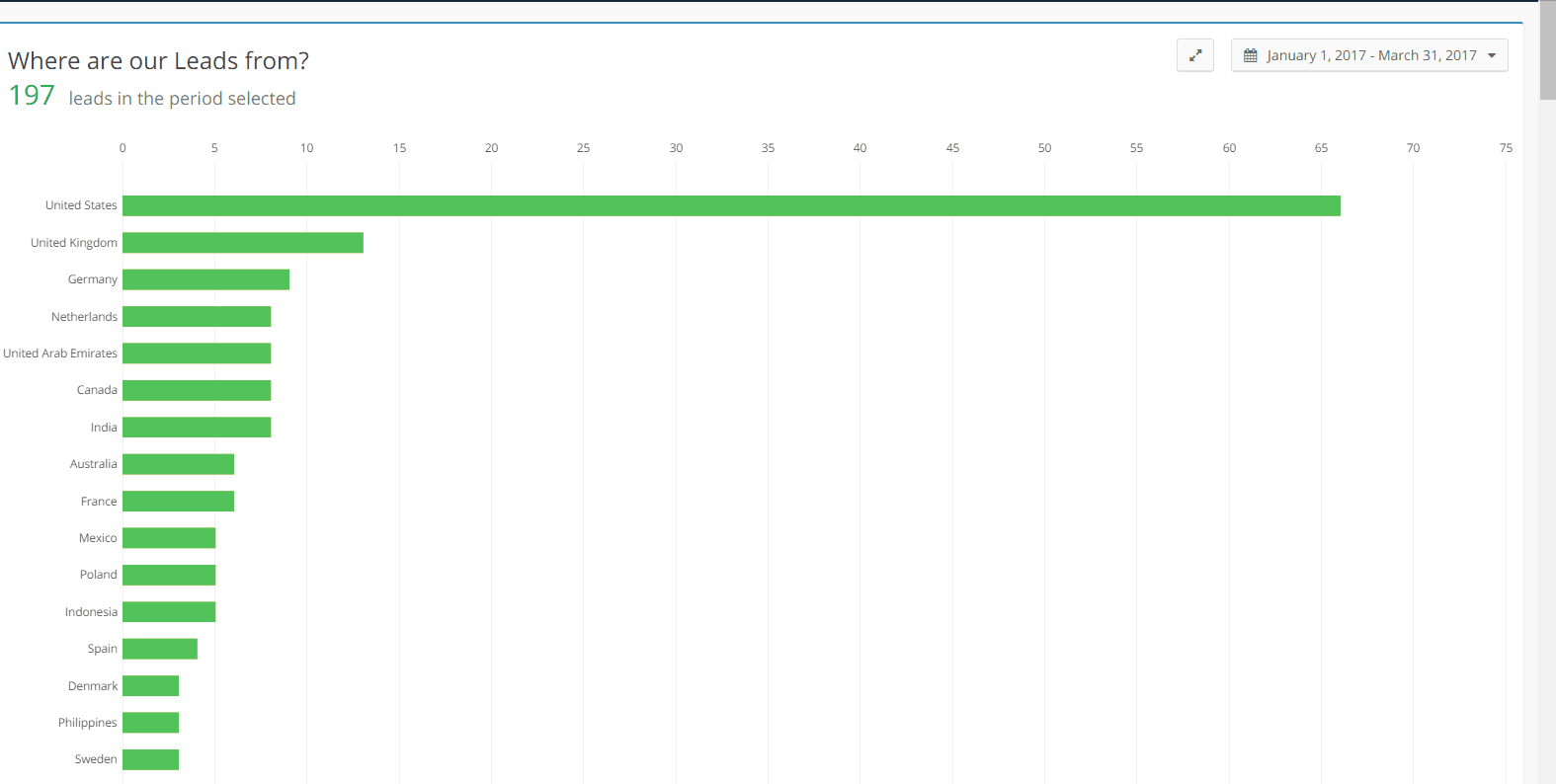 The bottom part of the report shows the list of leads, the owner, date created and the country or state. By clicking on the lead's name/ title- you will be navigated to the lead's card.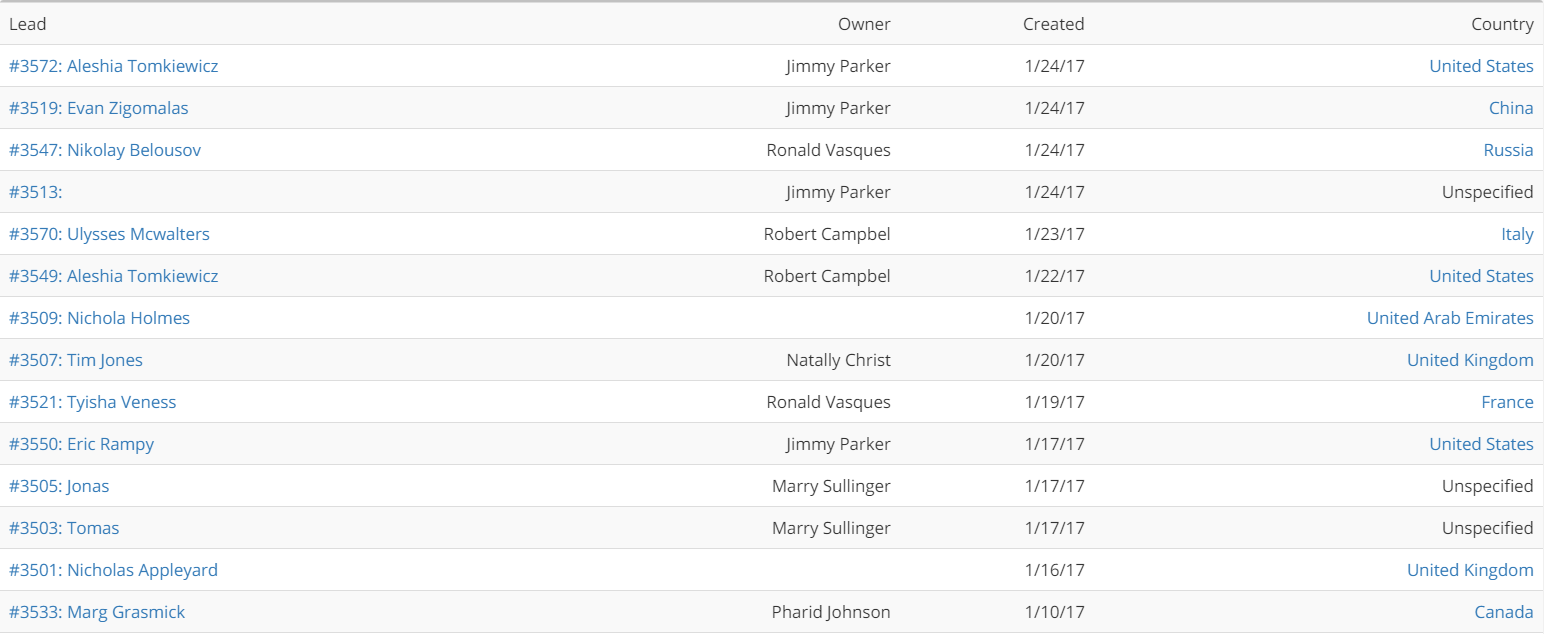 Pro tip: Always enter the country and state in the lead's card! Instruction here. Also, this report will facilitate the decision-making process while assigning