Custom fields allow categorizing your clients' database using various criteria and collecting the most valuable information related to your clients. Different custom fields may be created for leads, people, companies and deals.
When you create custom fields in leads section and want to keep this information after the lead converts you must map the custom fields or in other words match the custom field in leads to the field in other section (companies, people or deals).
1. How to map custom fields?
1.1. Navigate to Settings
1.2. Select Customization
1.3. Click Custom fields
1.4. Select Leads
1.5. Scroll the page down and click Custom field mapping

1.6. Specify the fields of companies, people and deals sections where the information from custom leads' fields should populate after lead conversion.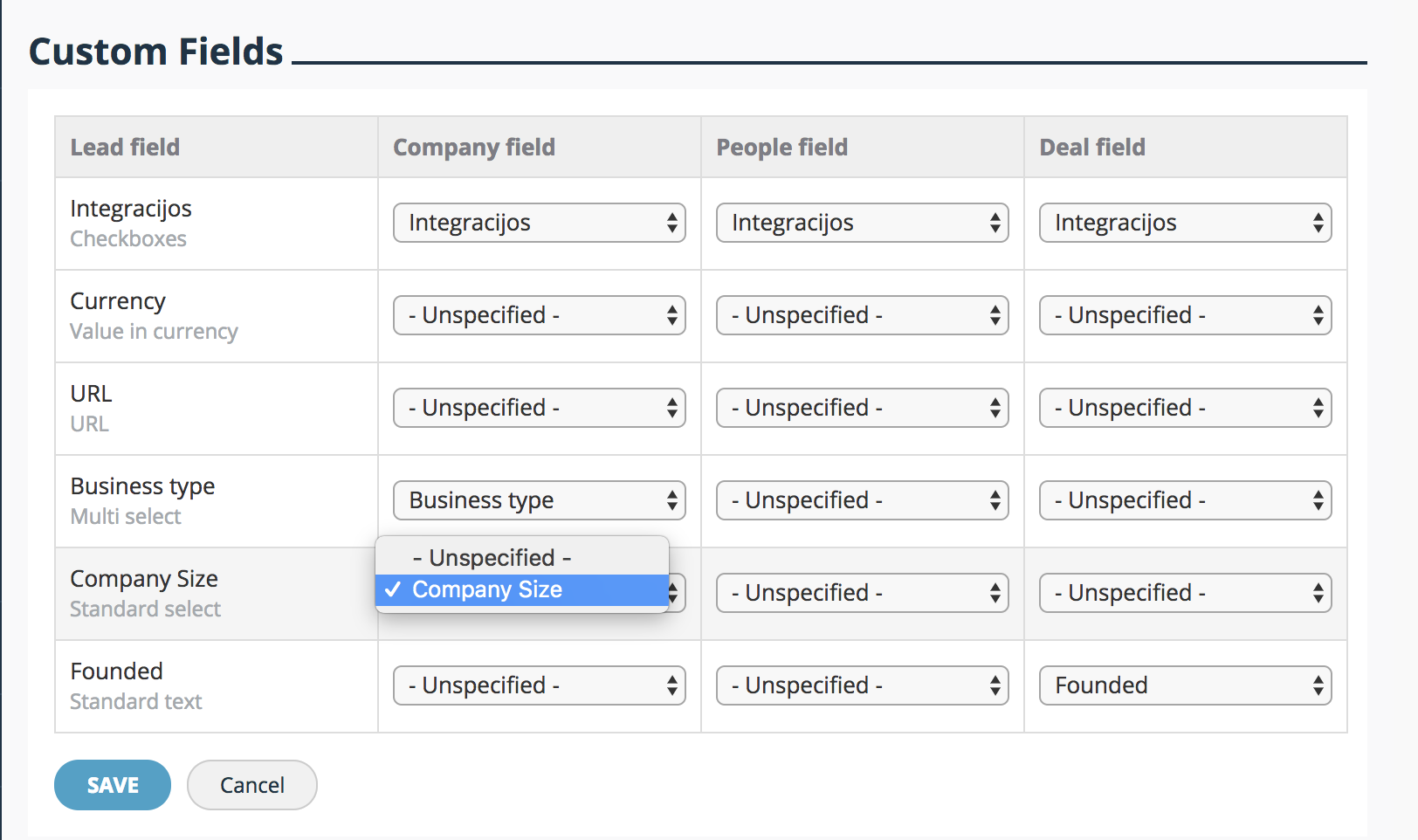 1.7. Custom fields in deals, people or companies section must be created before the field mapping. To copy the fields created simply drag and drop them from one section to another.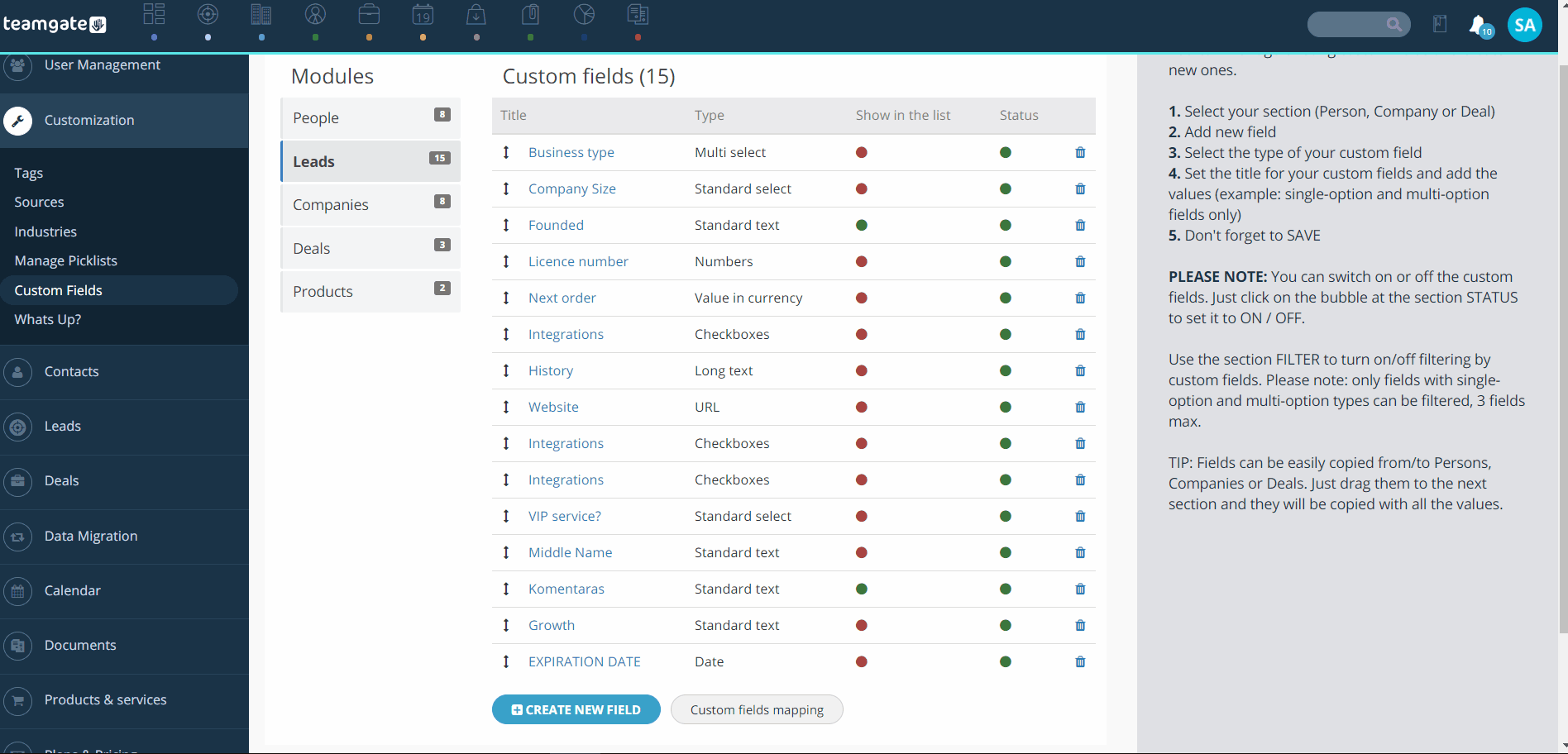 1.8. Click Save for changes to apply.