If you want to use Teamgate not only in English but maybe you know Russian or Lithuanian languages, you can simply select your preferences in Profile settings.
There are two ways how you can change the language in Teamgate:
1. Only for yourself
2. For all users
1. How to change the language for me only?
Navigate to My Profile > Preferences. You could find your Profile settings by clicking on your name.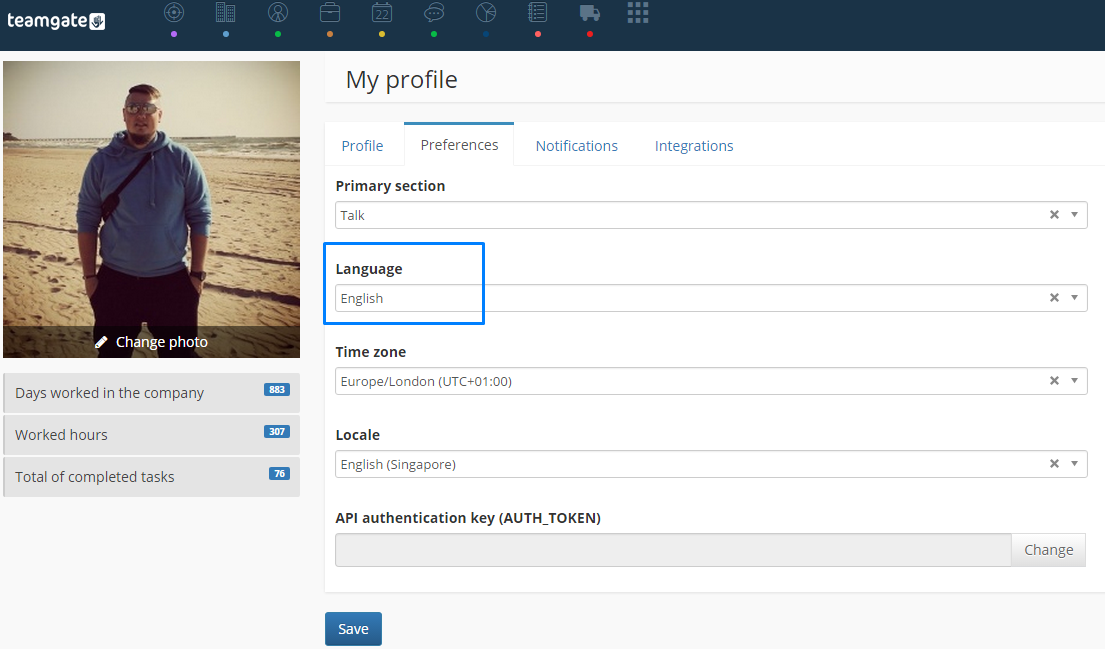 At the Preferences, select your language and don't forget to save your selection.
Please notice, that you can change your localization and language settings for whole your company. Just find the General information section at your account Settings.
2. How to change the language for all users?
Settings > Preferences > Manage account: Locale or Language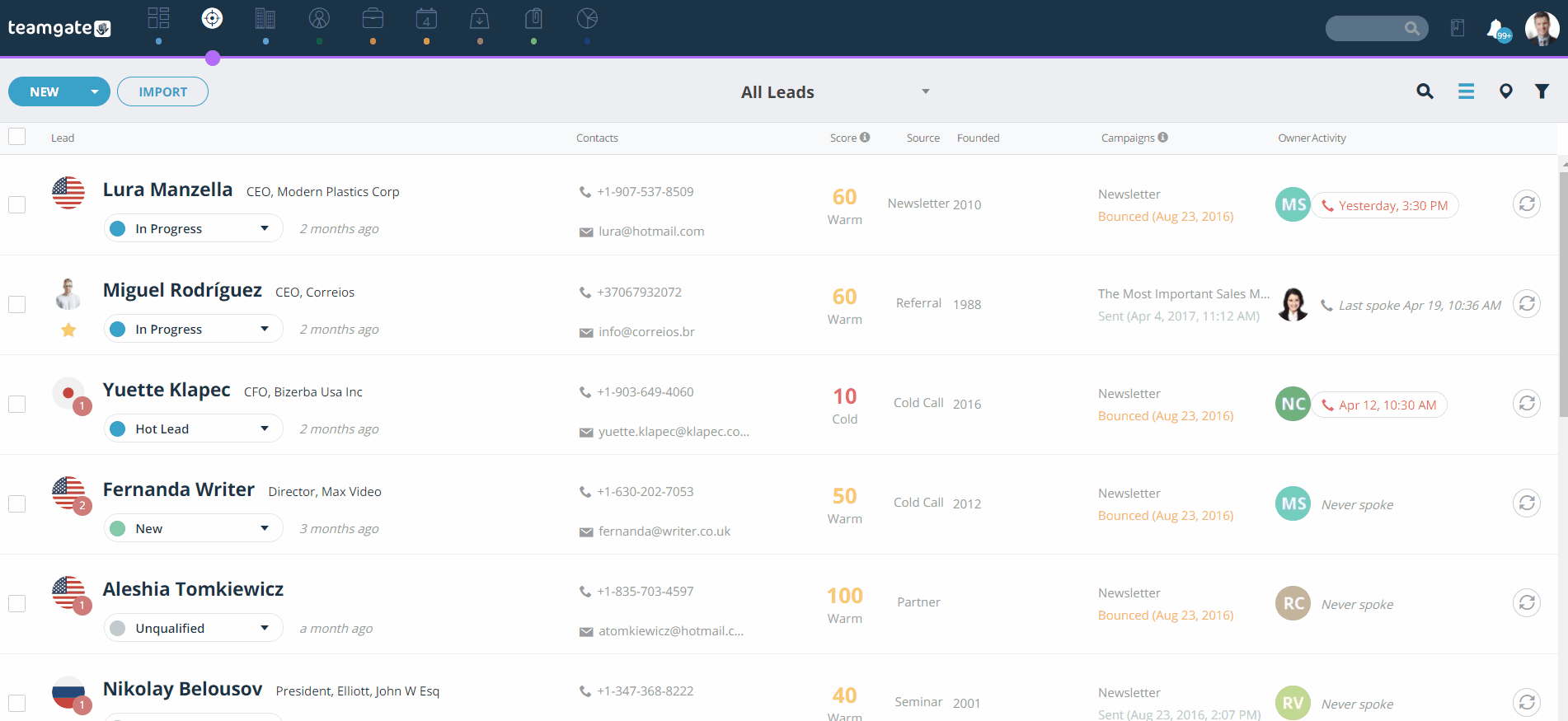 So select what you need and remember that this selection means default language/locale for all of your new system users. They can also change language or locale at their Profile settings.