In order to connect Intercom with Teamgate make sure you have your Intercom login details at hand. In case you do not have an Intercom account you may create it here.
1. Connect to Teamgate account and navigate to Settings > Additional features > Integrations > find the Intercom integration block by scrolling the page down or using a search bar > position the sliding button to the right.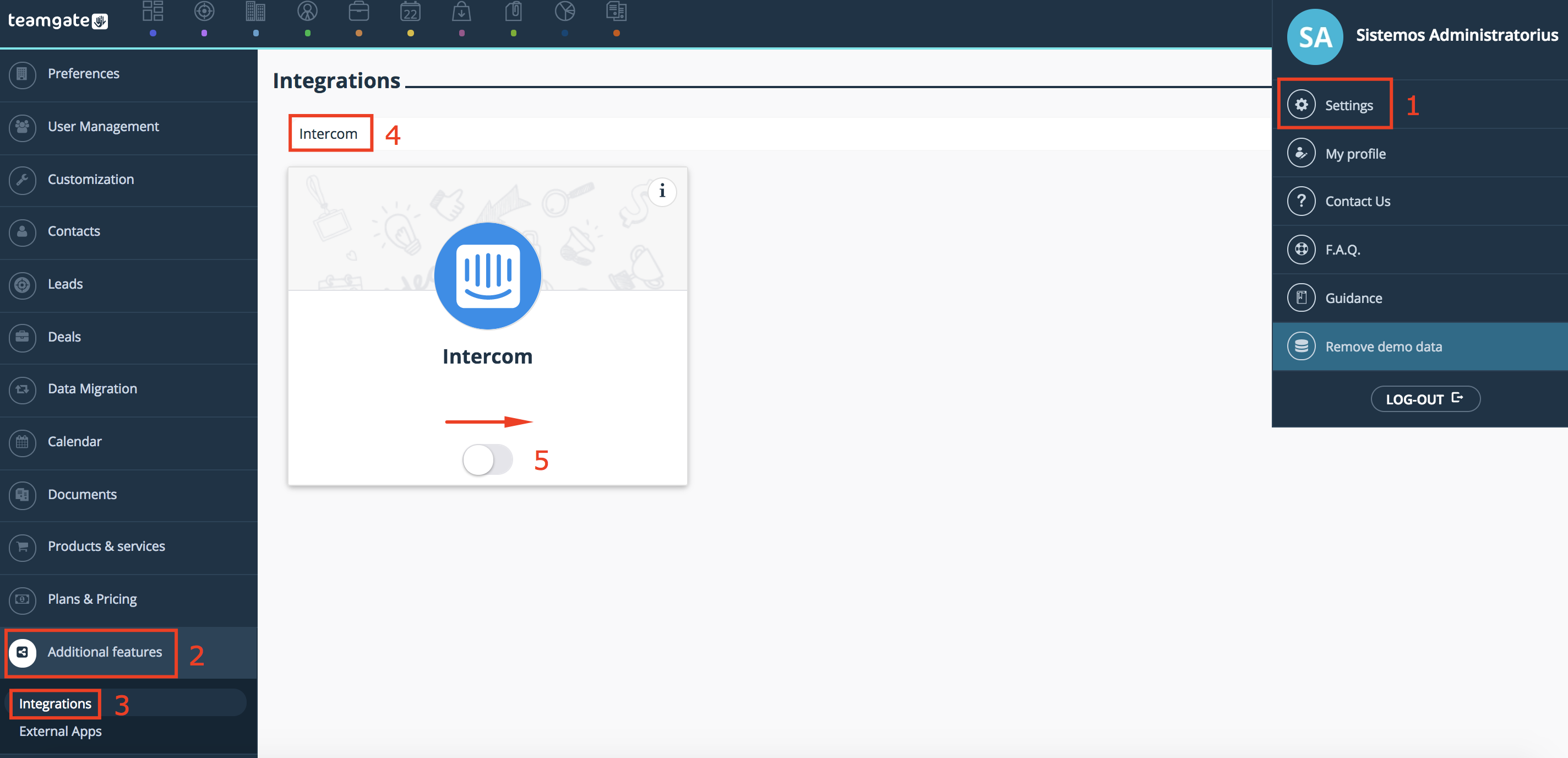 2. Enter your Intercom account login details (email and password) or sign in with Google account.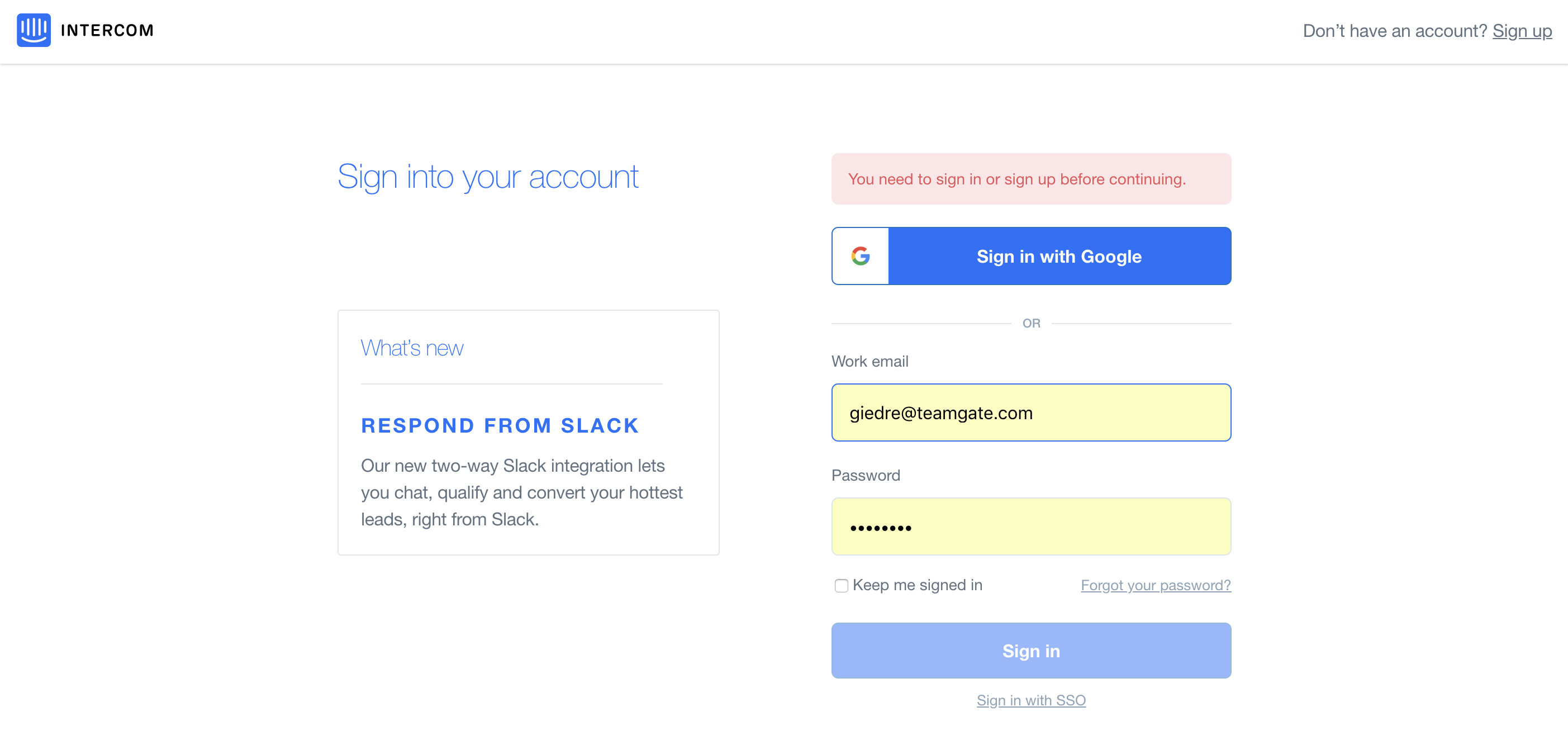 3. Press "Connect". If you wish to connect to different Intercom account you may select another account on top right corner of the page.

4. Enter 6 digit code if you are using 2-step verification to connect to Intercom.

5. After successful login you will be redirected to Teamgate integrations page.
Intercom integration block shows the Intercom account you are connected to and email address of the person who performed the integration.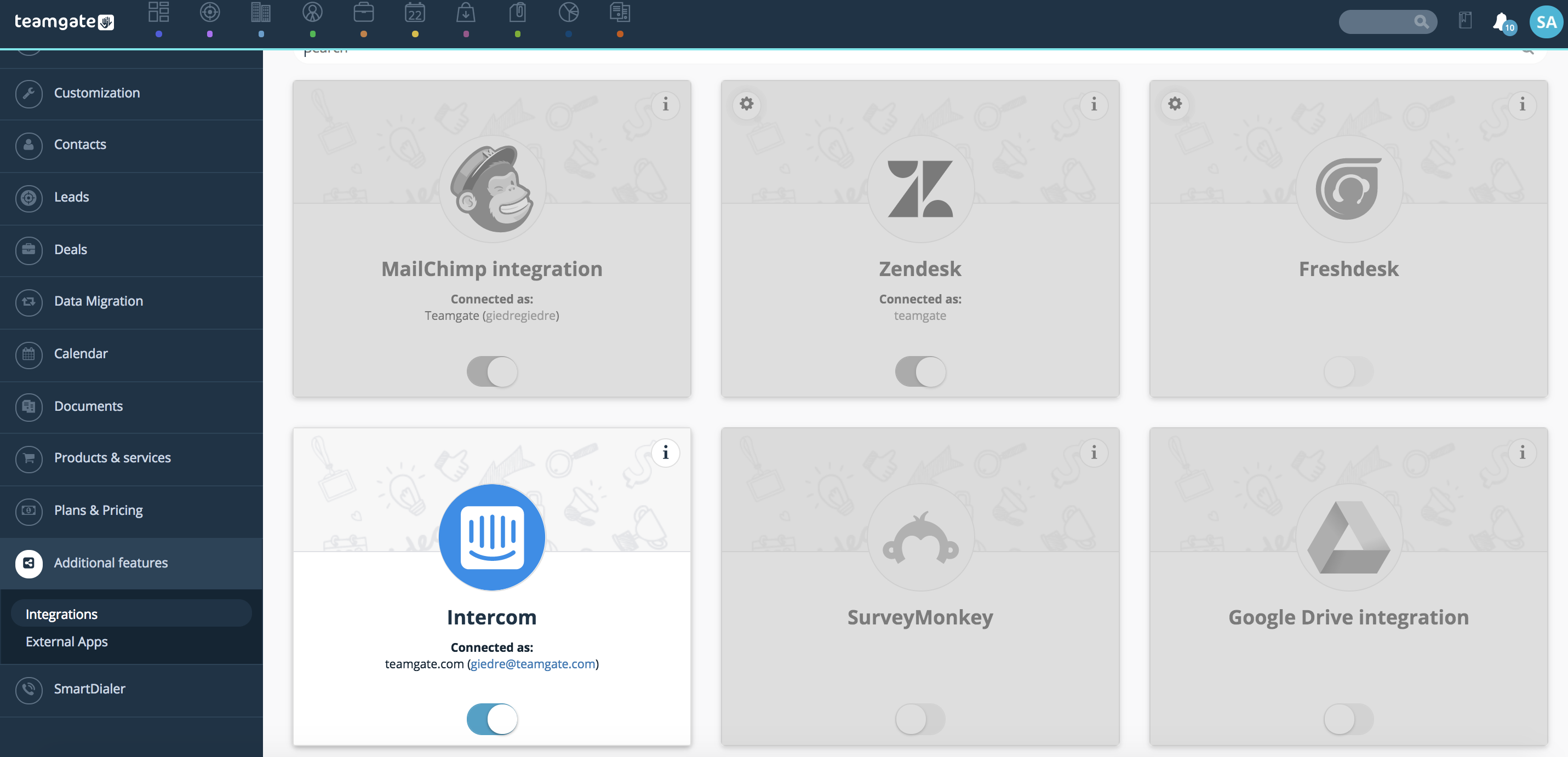 6. If you wish to disconnect Intercom account or change to other Intercom account simply move the sliding button to the left. The system will notify you about account disconnection.
If you wish to connect different Intercom account- make sure that you are currently disconnected from the Intercom account that was connected with Teamgate recently.