1. What is a Lead?
A Lead is a person, company or business opportunity that hasn't been qualified yet and added to your sales pipeline. Usually, leads come from personal networking, seminars, trade shows, purchased contact lists, ads, and other channels. Meaning it is not yet clear if these persons are interested in your offered products or services. 
When lead fits your requirements and becomes qualified, it will be converted to a contact and a deal.
When a Lead is qualified and ready- you can convert it to a Deal with associated contact to it. Converted All Lead history will be transferred as well. If you are using custom fields make sure you have performed "custom field mapping".
It takes just a single click to convert a lead to a contact: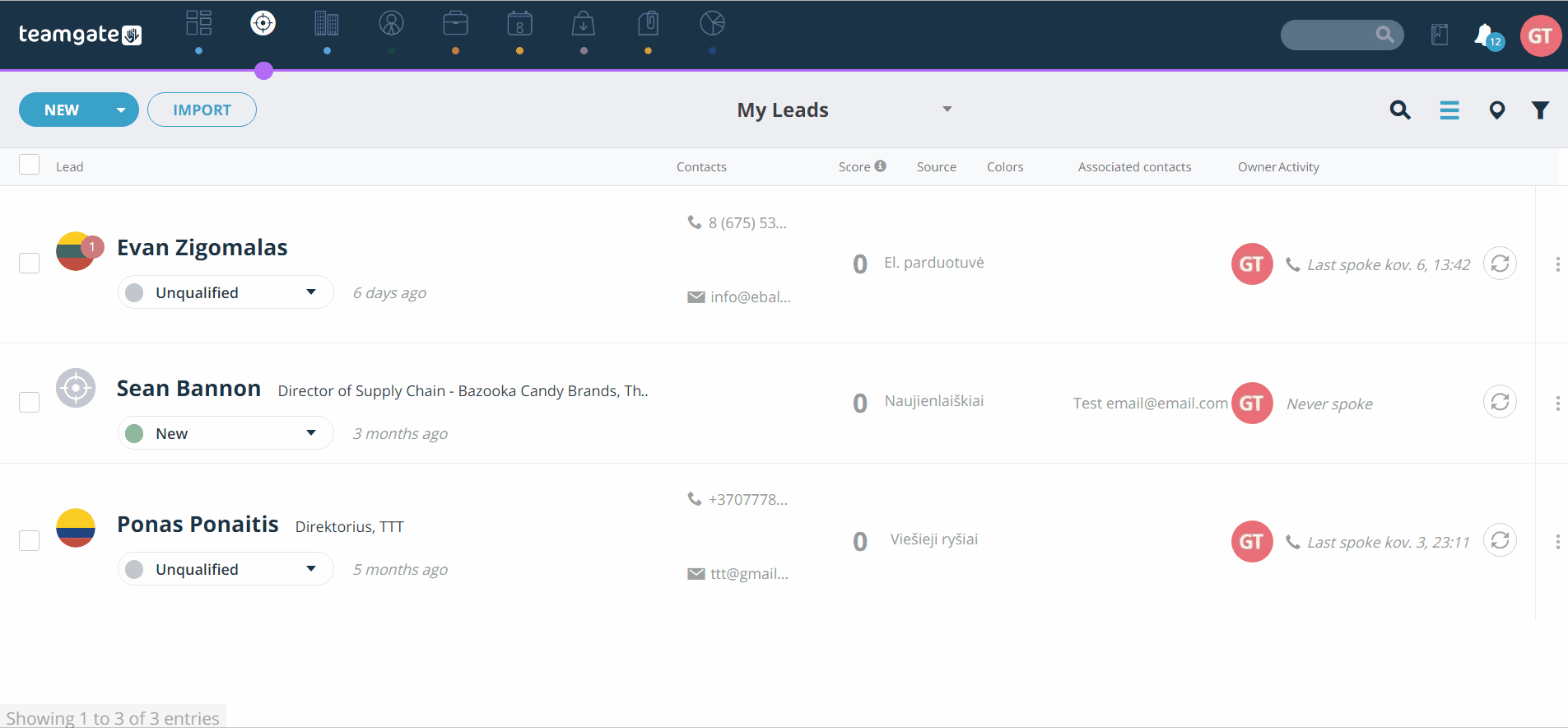 Convert the lead to a company and/or person, without any action. This option means you move transfer your Lead with its all information to a Contact. And there are no actions planned yet so you can start planning your activity later.

Convert the lead to a company and/or person with activities planned. Converting a lead you can select the checkbox to add an optional action: the task, call or another reminder due to date. The new task will appear in contact's card, list and in your calendar.

Convert a lead to a company and/or person and create the new deal for this lead. This option will create a new deal for your converted lead. You can add a name, sales pipeline, and stage for this deal. The associated contact will be seen as a prospect on the list.