Sometimes when managing a database of dozens, hundreds, or even thousands of contacts and companies in a CRM, you're bound to end up with some duplicates. This can be frustrating because you might have crucial information stored on one contact's profile, but not another's, even though they're actually the same person.
1. How does system warns about duplicates?
With Teamgate, you'll be warned when entering a single contact that matches an existing contact's information, and you can quickly find and merge all duplicated contacts together so that you can keep all the information you've entered without having to search around for multiple contacts and companies.

When creating new lead system warns that new entry could possibly be a duplicate: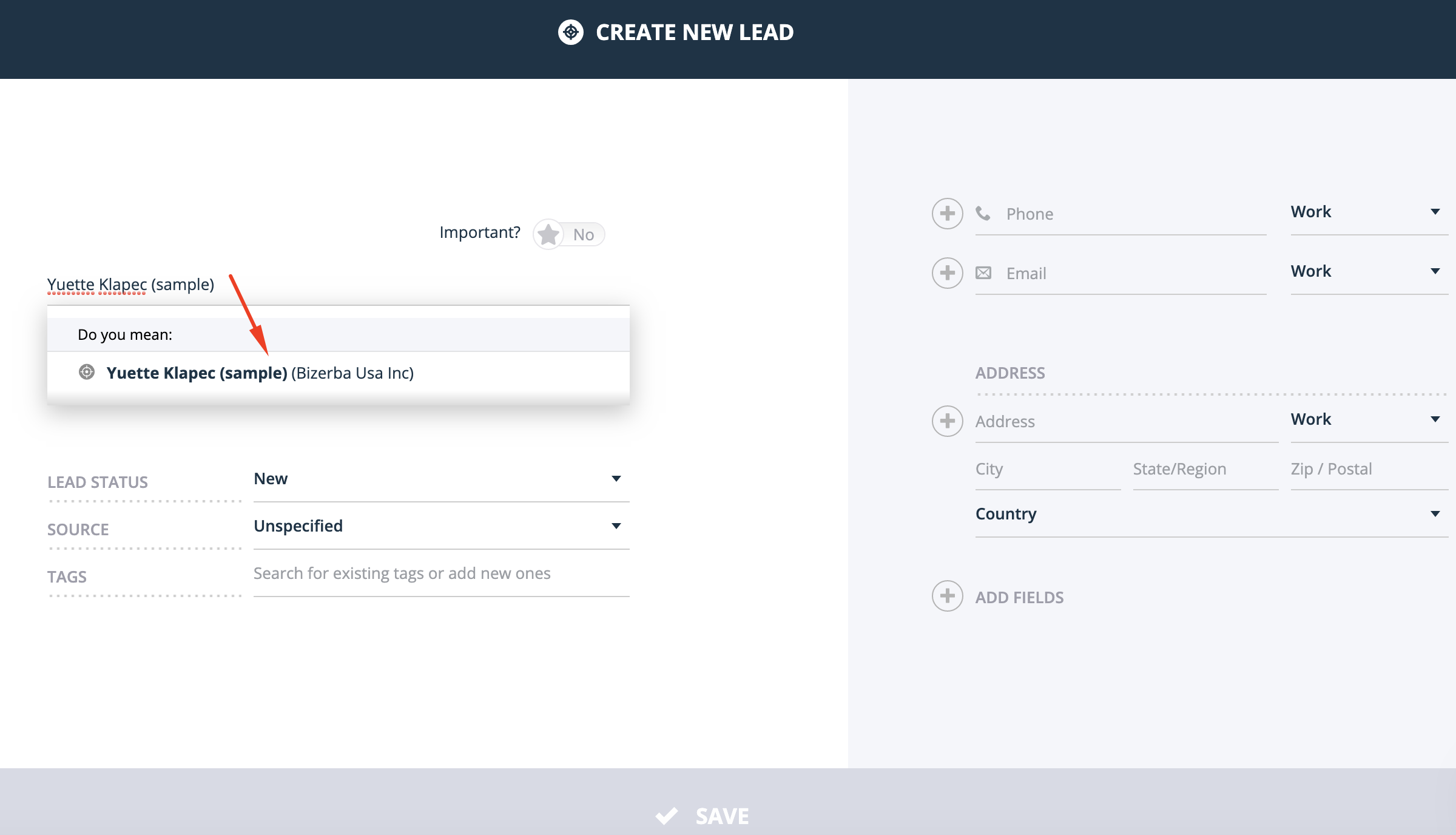 To easily find all the duplicated records, use the filtering option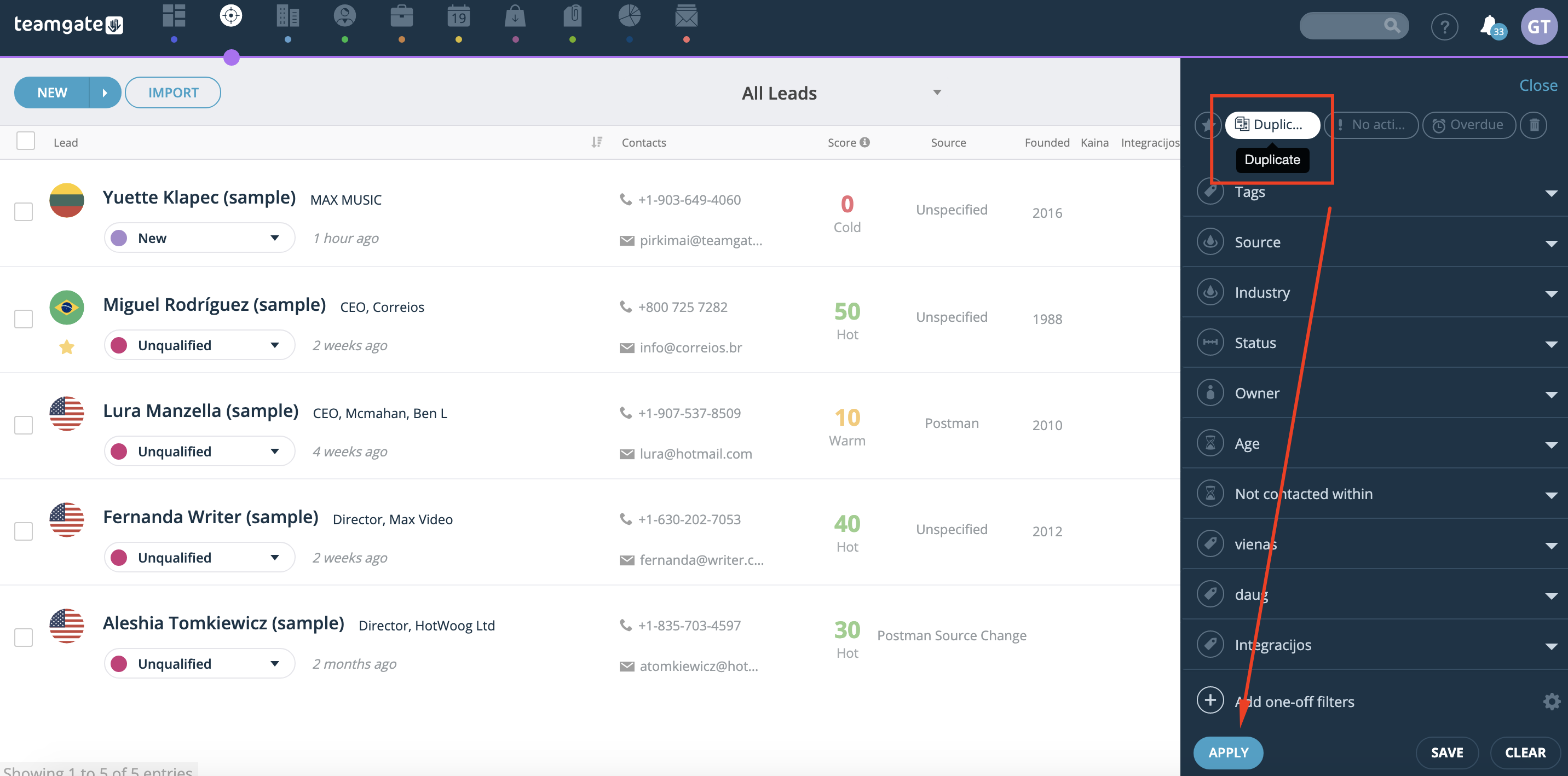 2. How are duplicates recognized?

After importing data or simply working with the Teamgate system, duplicates of leads may arise in your database. All duplicates are identified according to the following criteria:
Identical company/person's name (identical means the same. For example if there are two leads, "Teamgate Ltd" and "Teamgate, Ltd" - they are not identical names and therefore not duplicates);

Identical phone number;

Identical email address; 

Identical company code;

Identical VAT code.   
If any of these criteria is matched, the leads or companies/people will be identified as duplicate records and the system will advise you to take action.  
Note: after data import - system starts to check duplicates. This process might last up to a day and depends on the number of records imported.  
3. How to merge duplicates?
To merge duplicates click on the red bubble and choose the next action:
3.1. Select "Merge". This will leave only the record to which you connect the duplication. All details, communication history, contact people will be connected to the main company. Multi option fields (tags, multi-select, checkbox type of custom fields, addresses, emails) will store the information from both records after merge. Single value fields (Industry, source, single select custom field etc.) will store the information from the main contact only. Main company is considered the one where you click the bubble. 
3.2. Select "Not a duplicate", if given entries are not duplicates. For example, if there are company branches with the same company code or if the correlating data is appropriate and neat.   
Note: Leads might be a duplicates with companies or people, however Teamgate CRM doesn't allow merging records that are in different section. To merge Lead with a company or people -convert the lead first.