It doesn't matter whether your Teamgate account is paid or trial, we recommend you take it for a drive and try CRM with your teammates!
1. How to add a new user?
1. Navigate to Settings > Users management > User management
2. Click the New user button.

3. Users can be added if there are empty seats available. To increase the number of seats and upgrade your account click Add seats button.

4. You will now be taken to your payments centre. To Increase the number of total seats select Update Plan. If the Update Plan button is greyed out, you must first add a payment method.


5. Increase your number of seats by typing the number of TOTAL seats you would like. (note if you currently have 6 seats and want to increase to 7, you would enter "7"). Select update and finally acknowledge the changes to be applied.

6. Enter or copy-paste the user's Name (required) and Surname (optional), Email Address (required), and Role (required, select from the drop-down menu) and click Create Users button.

Note: During the trial period you may add as many users as needed for free.
Recently added users are marked with a yellow bubble.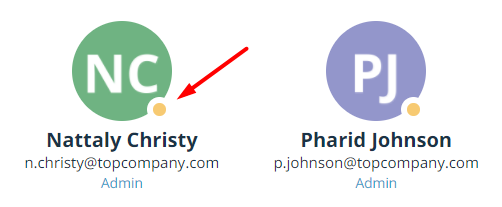 2. How can new users login to Teamgate?
1. When your invitation is sent, your teammates have to check their emails. The invitation link is in the email message. Your colleagues will be able to create their password by clicking the "Login" button: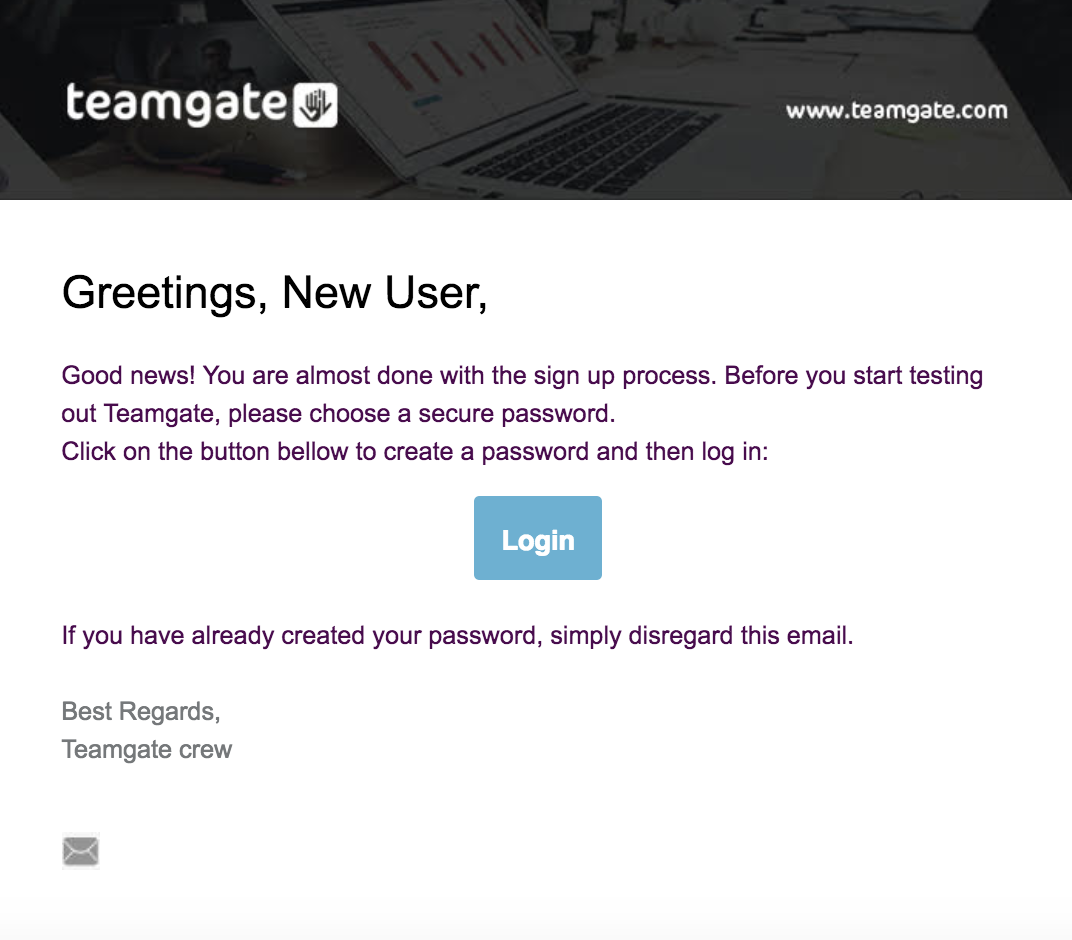 Enter the new password twice and click "Change password".
Note: the password cannot be the same as your email address. For the password to be strong, we recommend using uppercase and lowercase letters, digits, and special symbols.
3. What to do if new user does not receive invitation email?
1. First of all, check if creating new user email address was typed incorrectly.
2. Check your email Spam and Junk box.
3. If still no luck, re-send invitation from the user's management list (Settings > Users management > navigate your cursor on a circle with new user's credentials > click the icon with mail sign).