Teamgate CRM sends you an automatic email notification when:
1. The tasks assigned to another user has been marked as completed: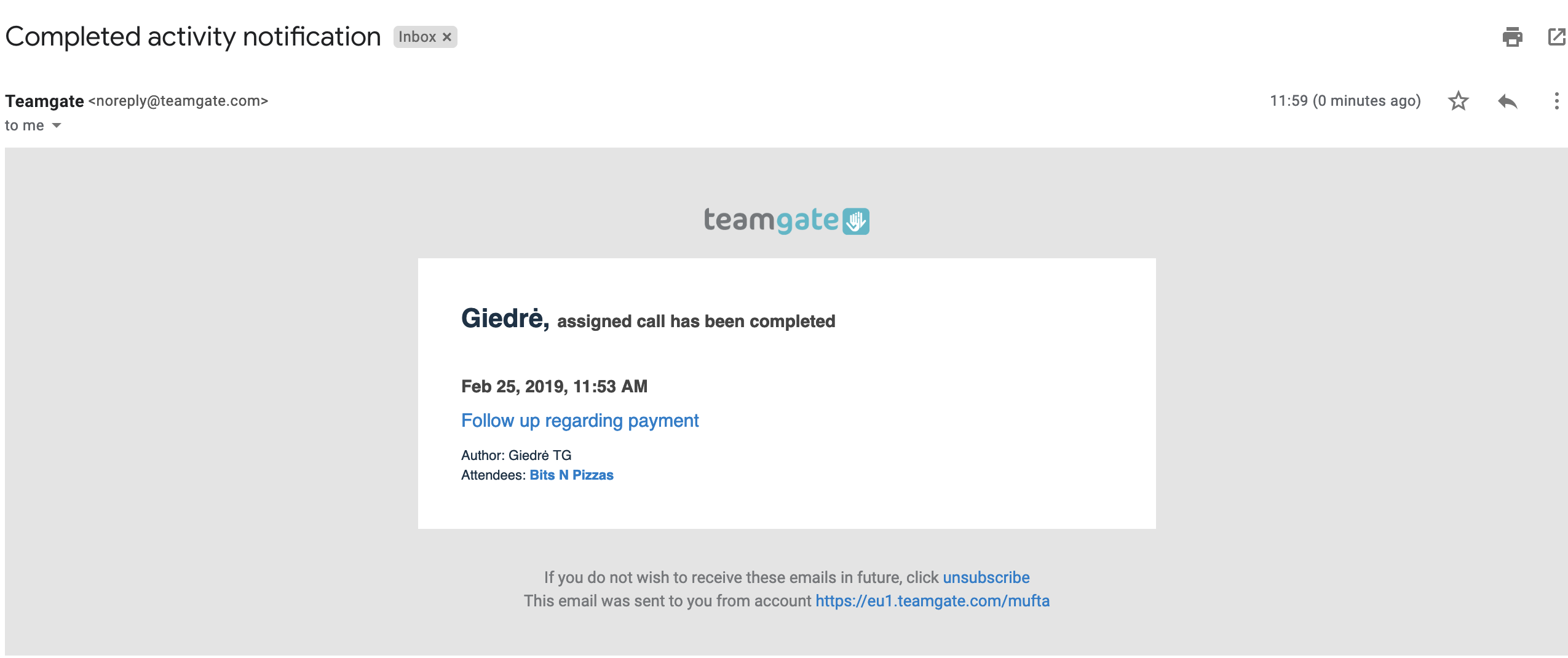 2. When you are invited to the meeting:

3. When another user edits the details of the upcoming meeting that you are attending:

By default - all these notifications are enabled. If you are no longer willing to receive any or all notifications mentioned above - you may change your preferences in My Profile > Notifications > Activity. Move the slider to left and you will no longer receive the notifications.