Teamgate CRM can be displayed in three languages: "Lithuanian"; "Russian" and "English". By default, it is displayed the language chosen within general system settings. 
There are two ways how you can change the language in Teamgate:
2. For all users
1. How to change the language for me only?
Navigate to My Profile > Language & Region. You could find your Profile settings by clicking on your picture/initials.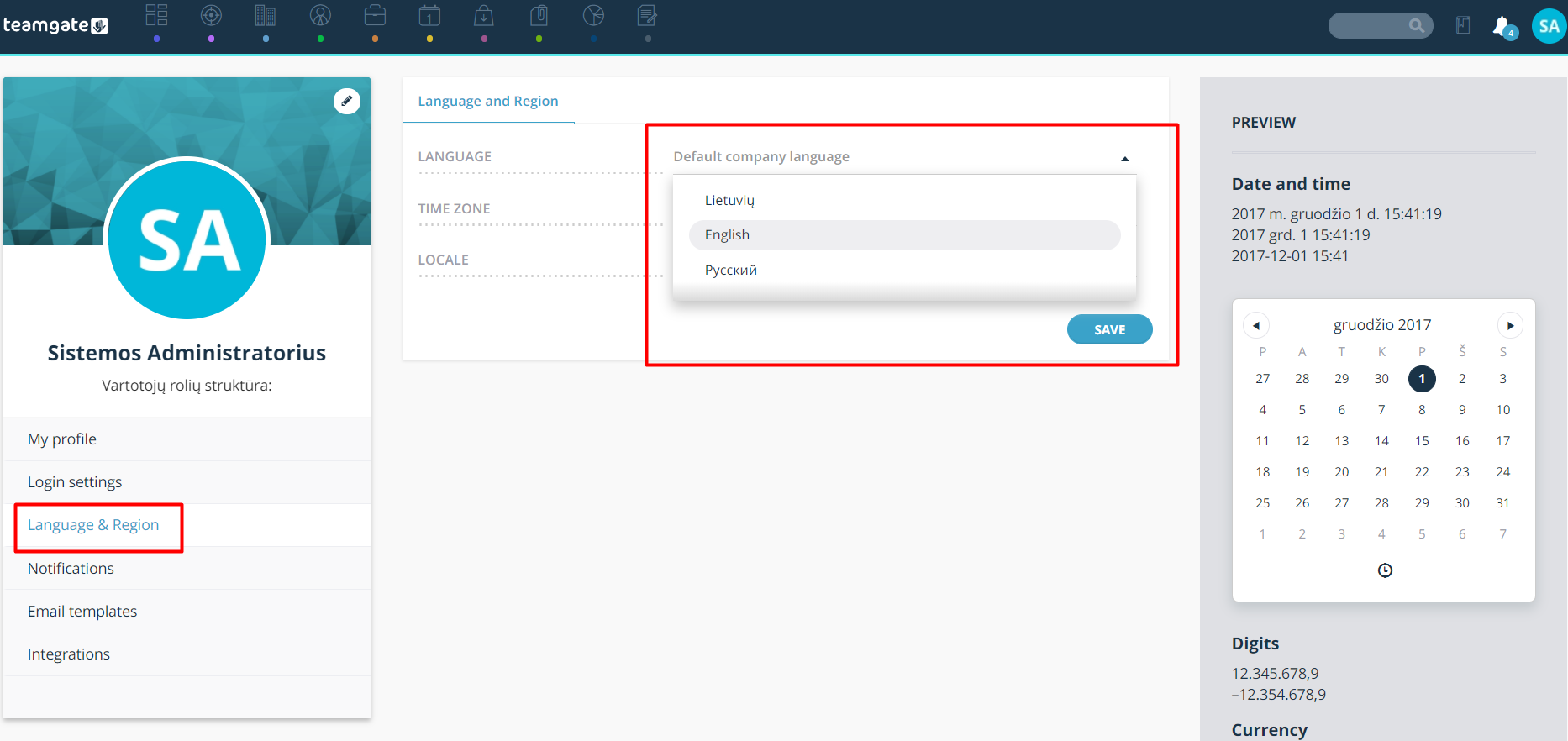 At the Preferences, select your language and don't forget to save your selection.
2. How to change the language for all users?
Settings > Preferences > Manage account > Language