Desktop navigation
You will find icon "new" in every section to create new records such as leads or deals. Each section has its own search and filters area with different extra options, like maps or pipeline.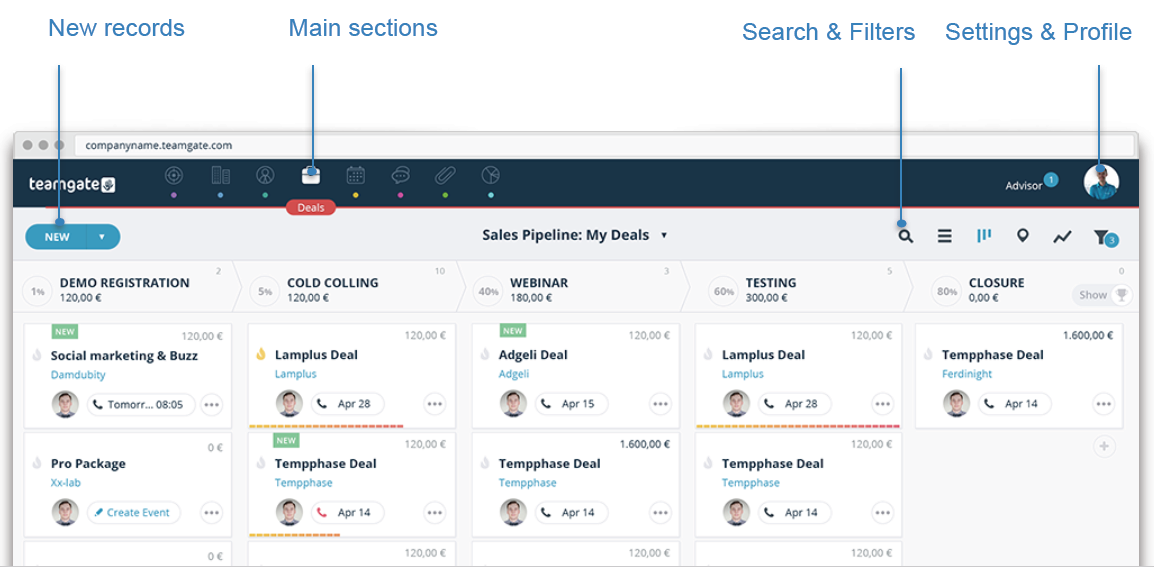 Logging In
Simply access Teamgate from anywhere using any device - all you need is an Internet connection. To sign in, visit https://www.teamgate.com/ and click "Login" button at the top of the page.
To log in enter your email address and password or use your LinkedIn or Google+ accounts.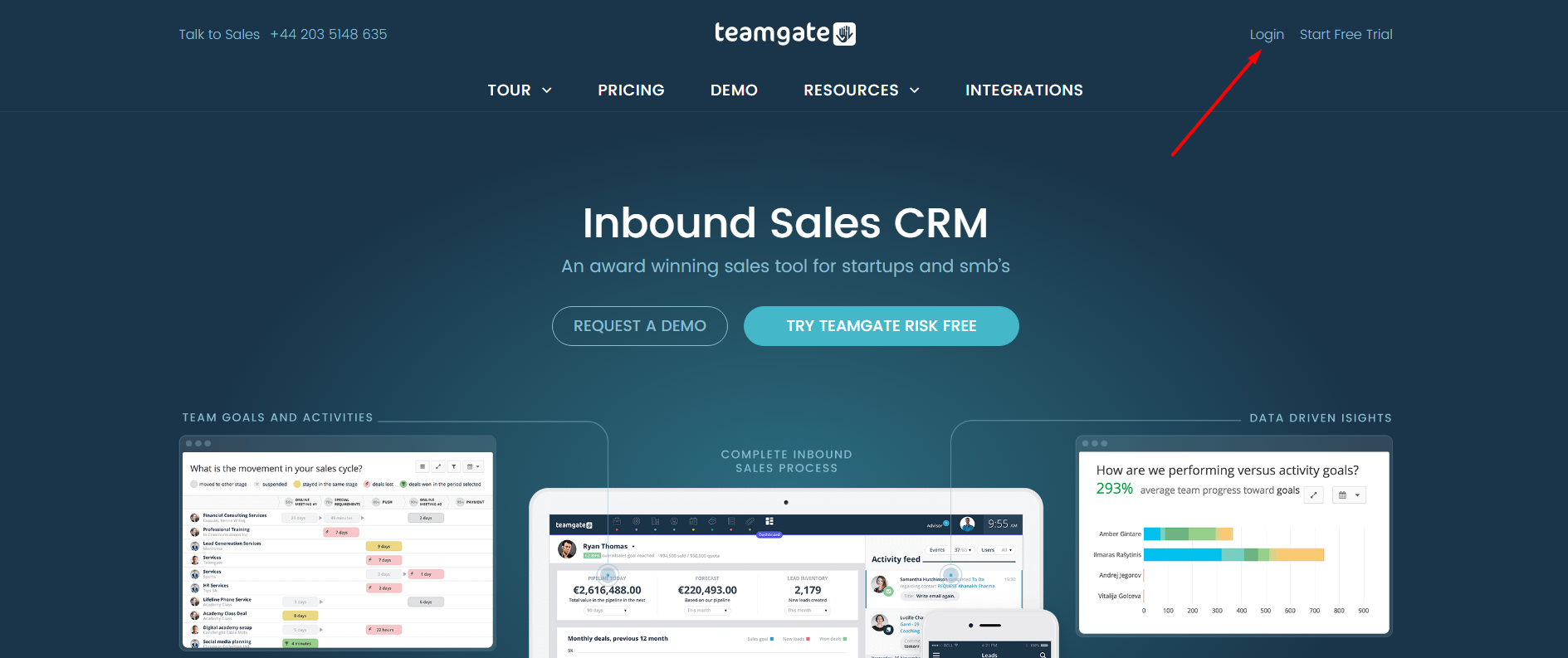 My profile
At the top of Teamgate page, click the icon with your name initials . From the menu under your name, select My Profile. You can set your personal information, change your password, add notifications or set personal preferences in your profile settings.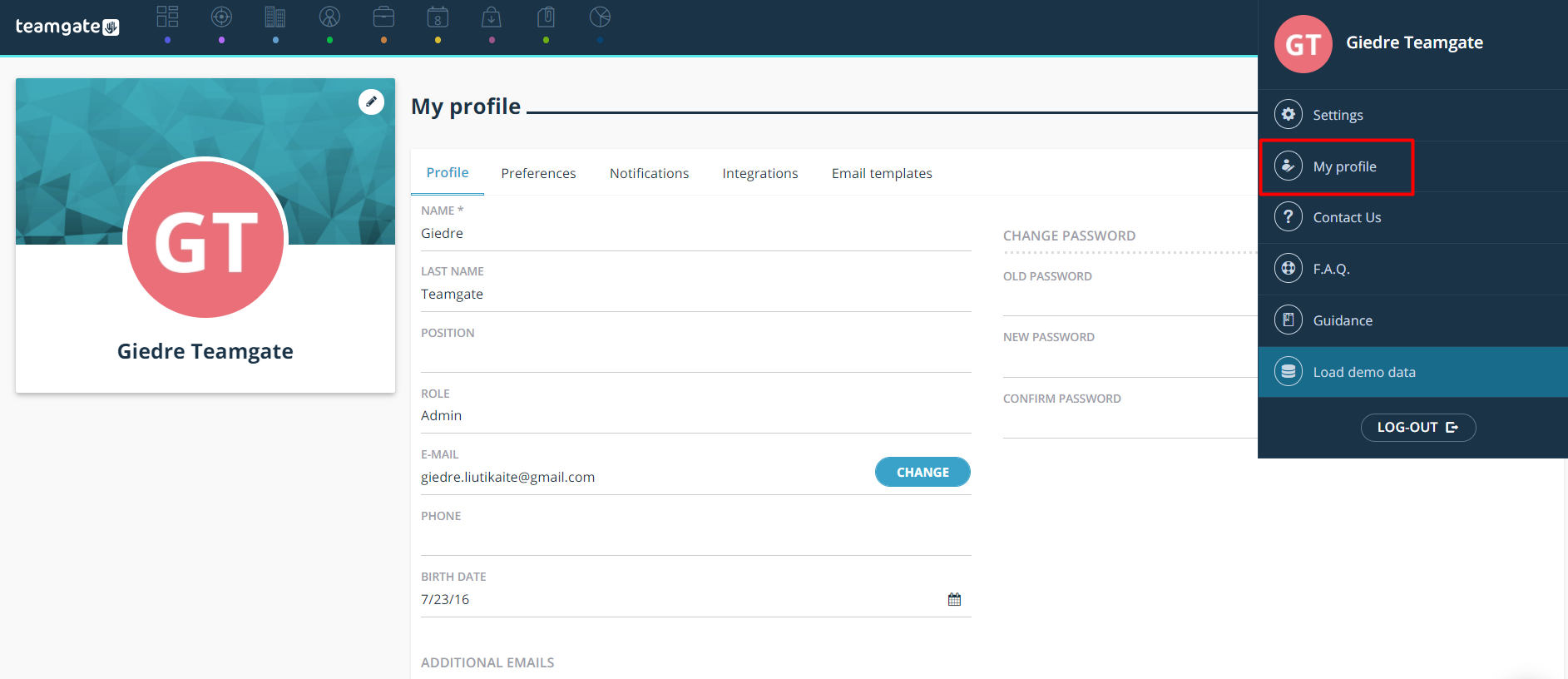 Settings
Settings is a place to manage your account preferences, profile, custom fields and status, tags and much more. You can set up integrations and manage your user roles, permissions and users as well.

Demo data
When You start Trial version of Teamgate, the application gives you an option to upload demo data. It is made for your convenience so that in short period of 15 days you can experience all that Teamgate has to offer. There is no need to fill in huge amounts of data, simply use pre-made materials. At any point of the trial period, you can delete demo data and start entering your own information, or export it from your own database.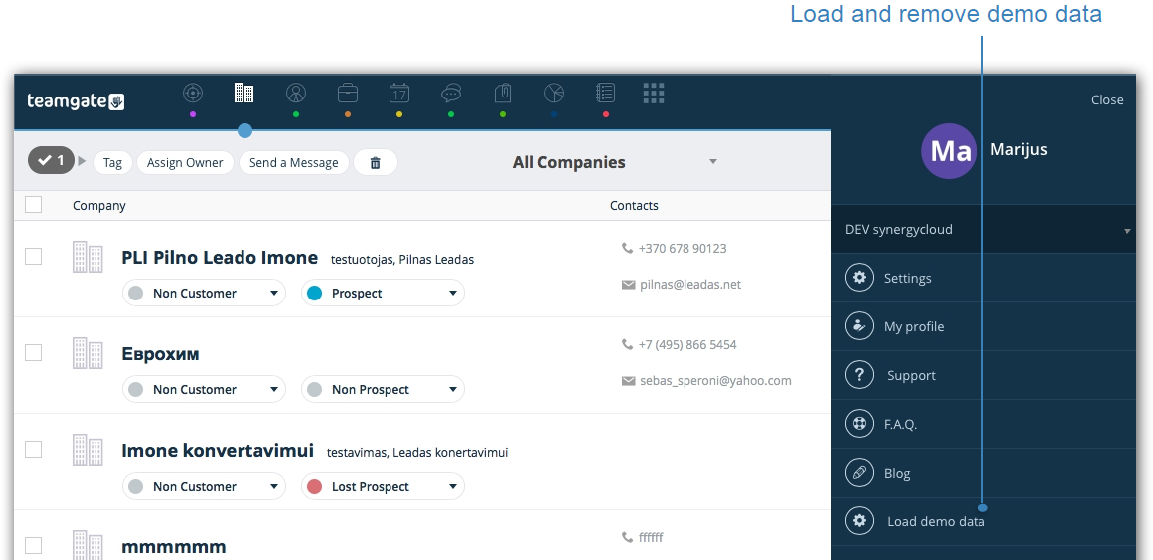 In order to get the most out of insights and reports, set up activity and sales goals for your team. This will allow you to track how you and your team members are performing toward set goals. Visible goals and activity indicators not only boost motivation for the team but also allow each team member to evaluate themselves individually.
In order to set activity and sales goals, go to Insights and choose Goals on your left-hand side from the sidebar.