If you are using the same filter combination, again and again, Teamgate offers to save it and use it whenever you need it!
For example, if you are working with contacts whom "Customer status" is "Non-Customer", "Tag" "VIP" and city "London" you can easily save this combination for the future and later when you need to find contacts with these criteria it will be done by a single click.
How to create my own filter combination?
1. Open the section where you wish to create the filter. (People, Leads, Companies, Deals or Files)
2. Enable filter by clicking "Filter" icon on the top right corner.
3. Select the filtering values.
4. Click "Save".
5. Name your filter and click save.

6. You will find saved filter combinations on the top of the list. Click on the title "Filters you saved" and select one from the drop-down menu: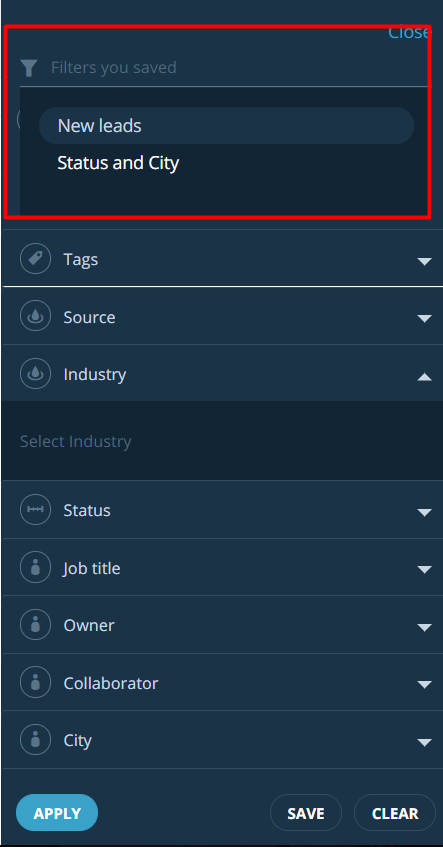 7. To edit the filter:
To change title- select the saved filter combination and click "save" > edit title and click "save"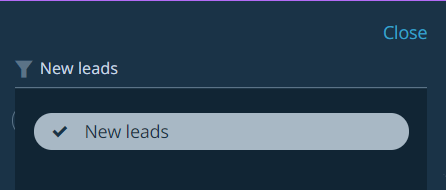 To edit values added to the filter- click on the saved filter combination > add or remove values > click "save" and make sure that checkbox "update filter data" is ticked:

8. If you no longer need to use the filter combination, simply select saved filter combination and click "delete" icon.