Integrate QuickBooks Online to Teamgate and you will be able to
View and create QuickBooks invoices from Teamgate app. Invoices may be issued at the same moment when the Deal is won!

Transfer your client details between two accounts with a single click;

Import customer database from QuickBooks to Teamgate.
Note: QuickBooks Online and Teamgate integration is available for Enterprise Plan users only. See how to upgrade your plan here. 
1. How to integrate QuickBooks Online to Teamgate?
For the integration to be successful, you should have QuickBooks Online account created and login details (email address and password) at hand. If you do not have QuickBooks account, please click this link and sign up. 
1.1. Connect to Teamgate account and navigate to Settings > Additional features > Integrations > scroll down or use search to find QuickBooks integration block.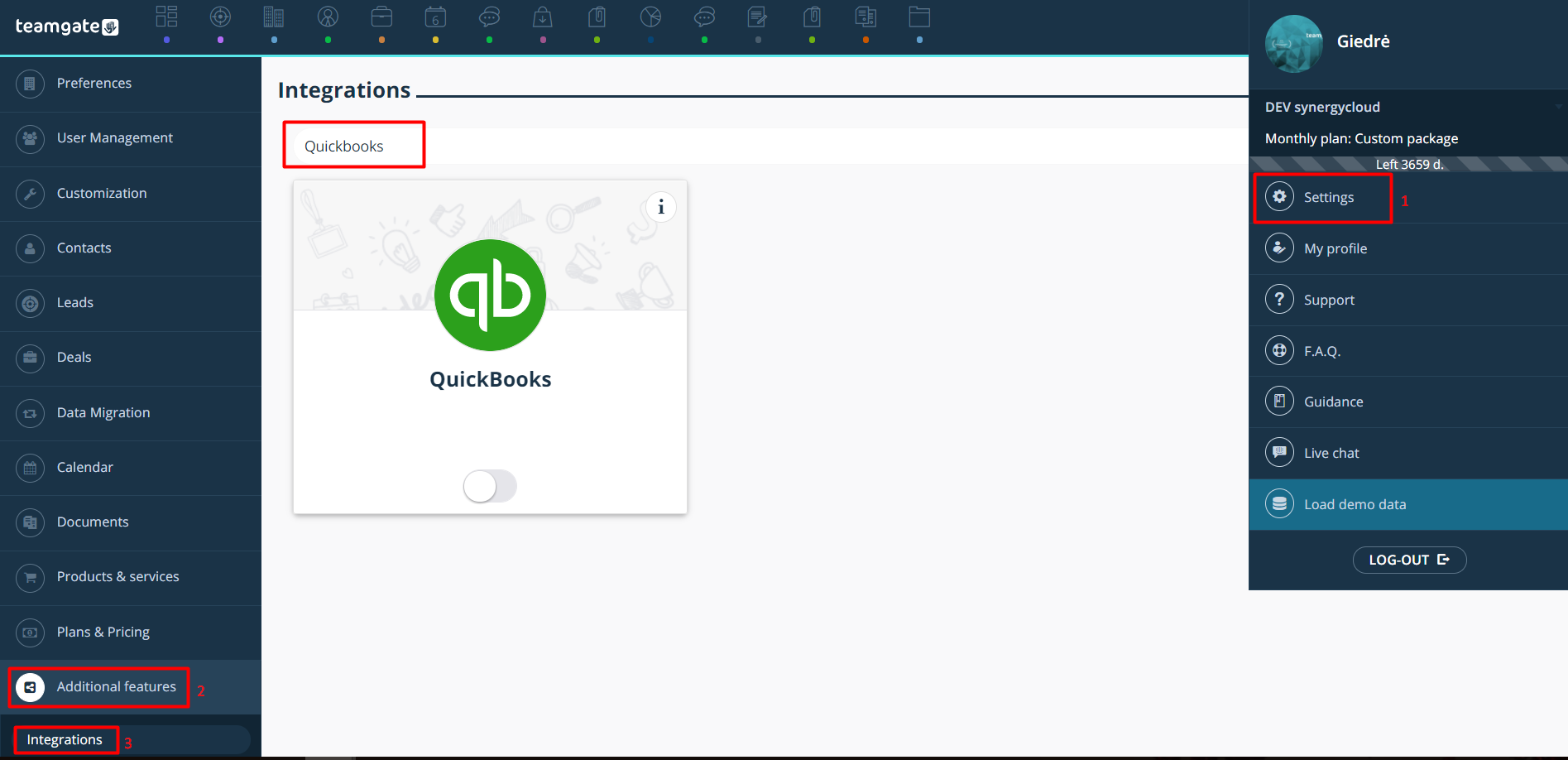 1.2. Move the slider to the right and select the account you want to integrate and authorize QuickBooks > enter an Email address and password > click login.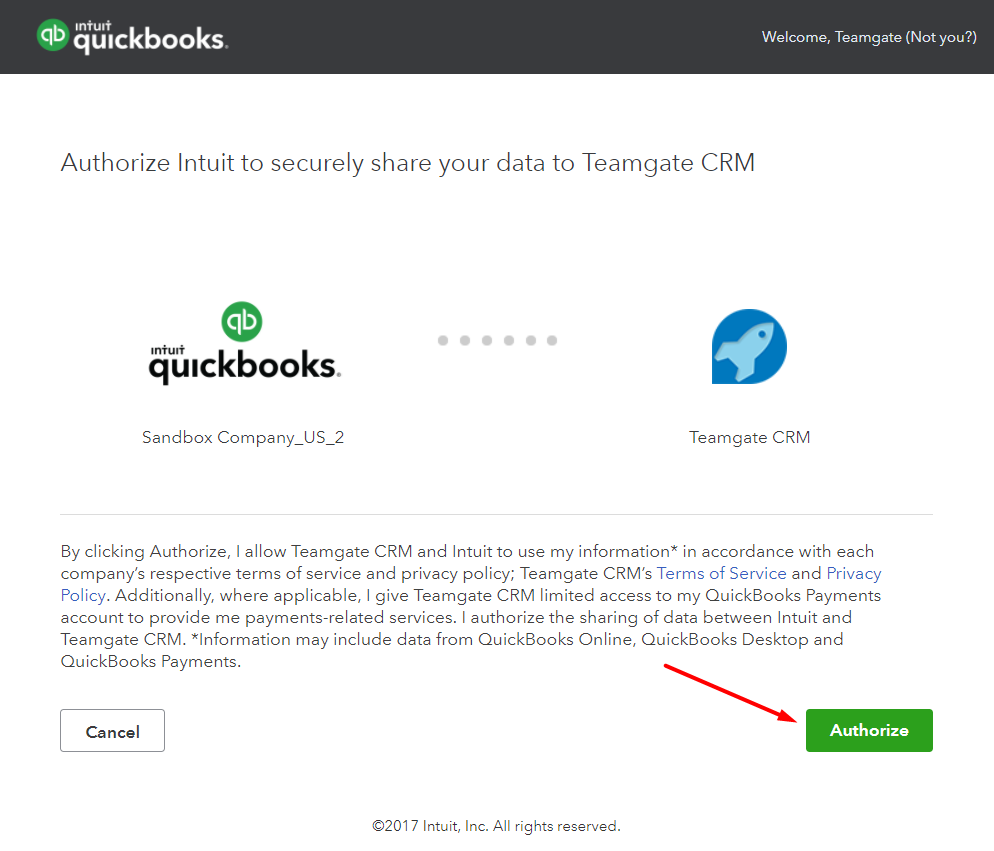 1.3. After you will be redirected to Teamgate integrations page and will see that QuickBooks Online integration is enabled. As well as, you will see which QuickBooks account is connected.