If you forgot your Teamgate password it may be easily reseted by clicking Forgot your password? on the login screen.
1. Navigate to www.teamgate.com or https://my.teamgate.com and click Log in.

2. Enter the email address of your Teamgate account  and click Forgot your password?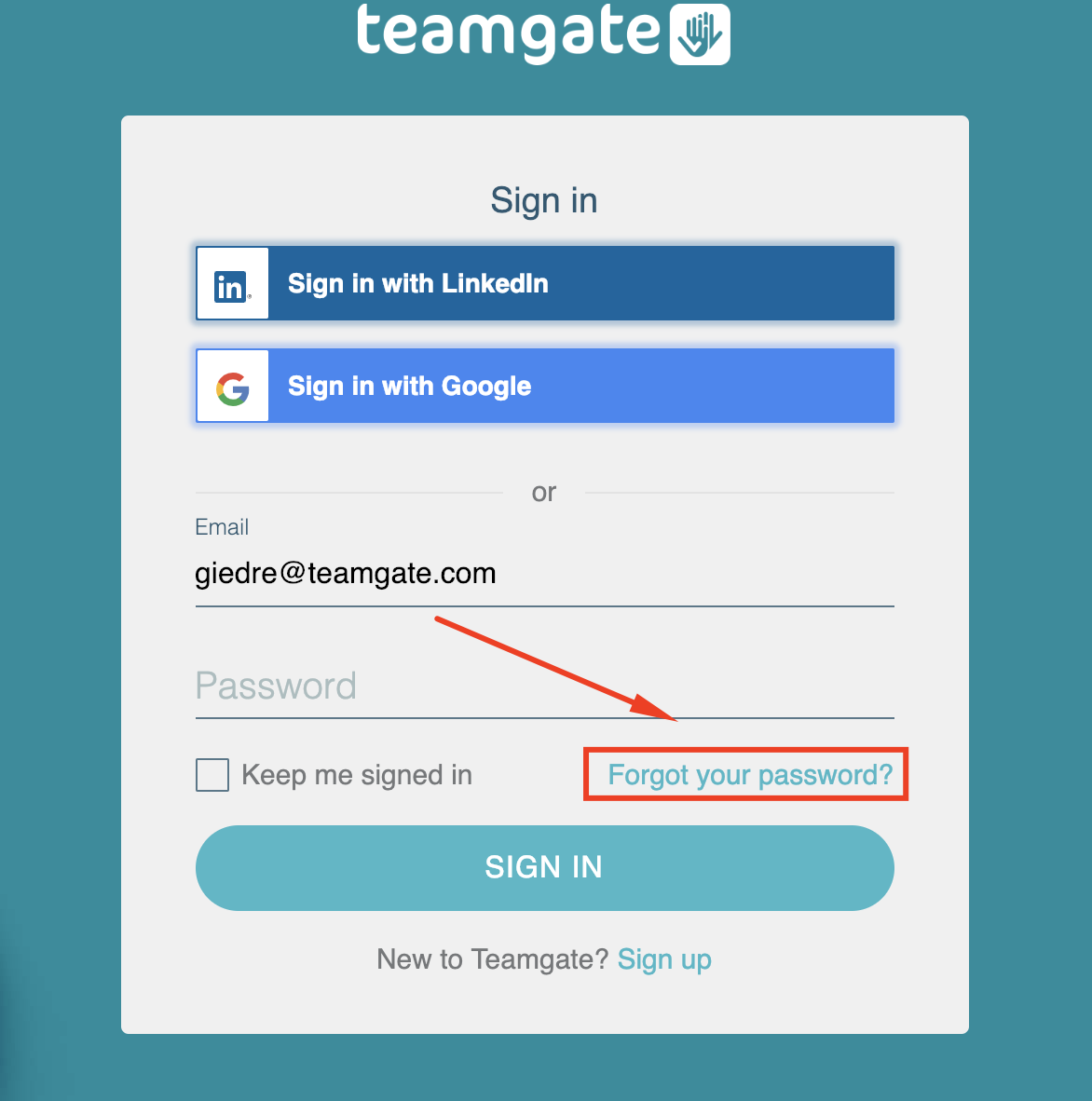 3. Enter the email address you use to log in to Teamgate > tick the checkbox I'm not a robot > click Send reset email.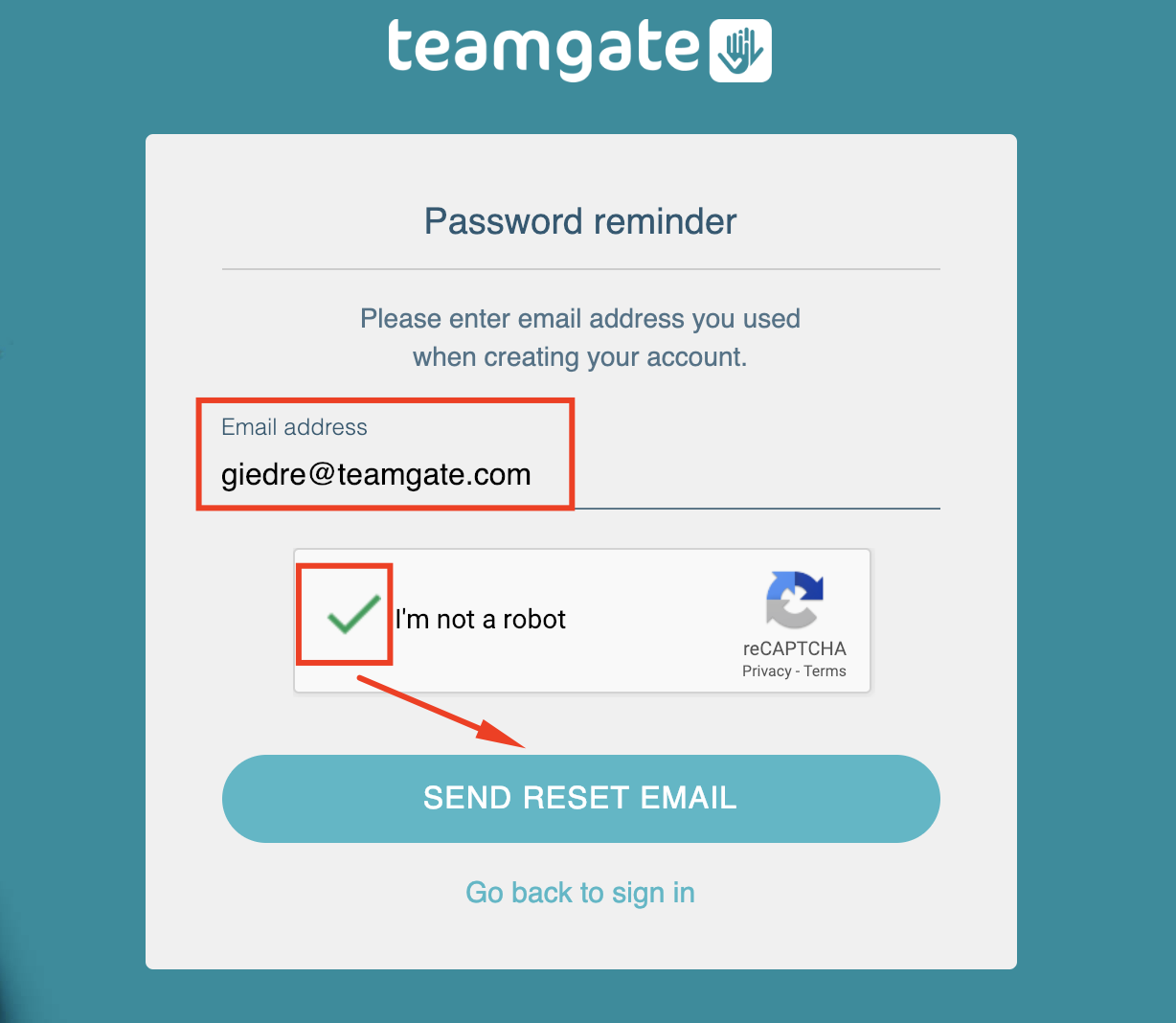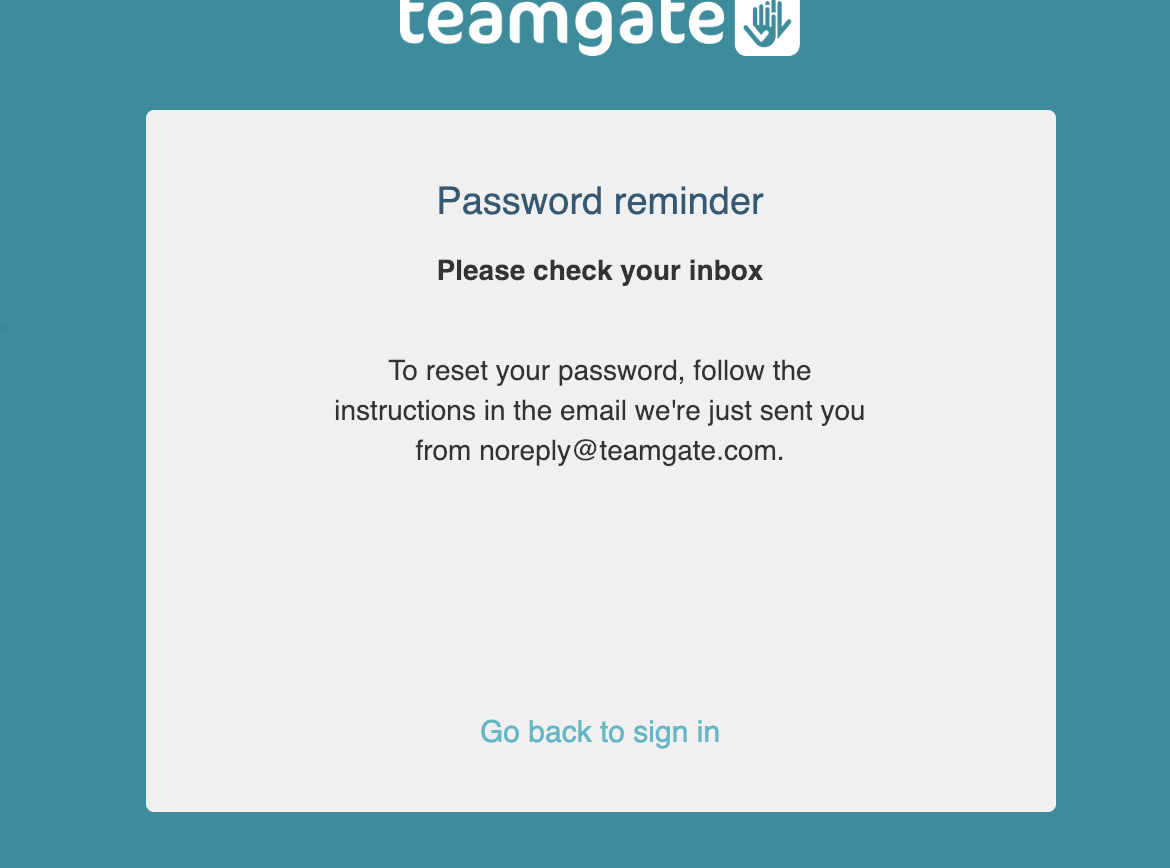 4. Open the email sent to your inbox and click the button Set a new password.
If you do not see the email in main inbox, please check spam and another folders.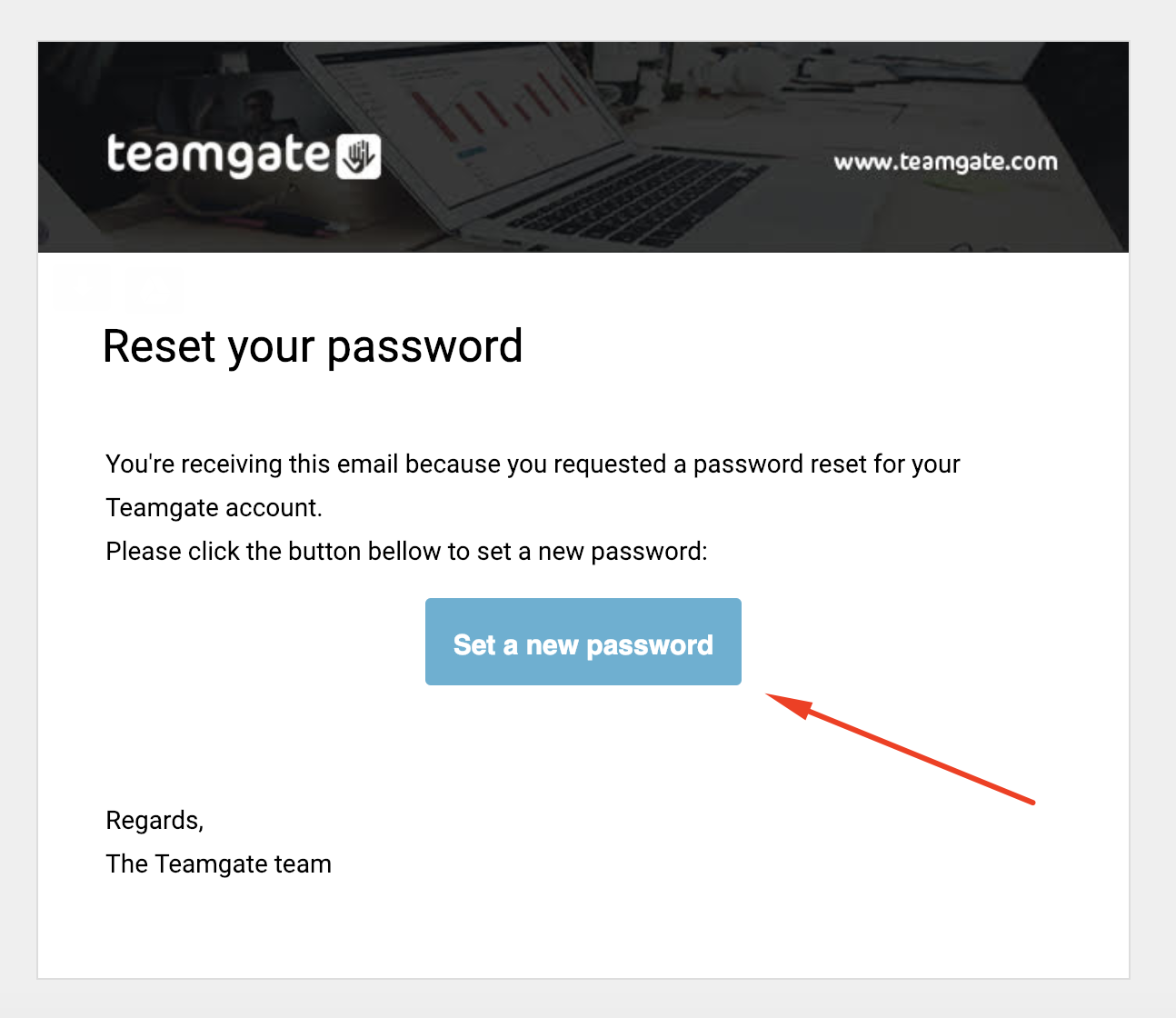 5. Enter the newly created password twice. It is highly recommended to create strong and safe password including uppercase and lowercase letter, digits and special symbols.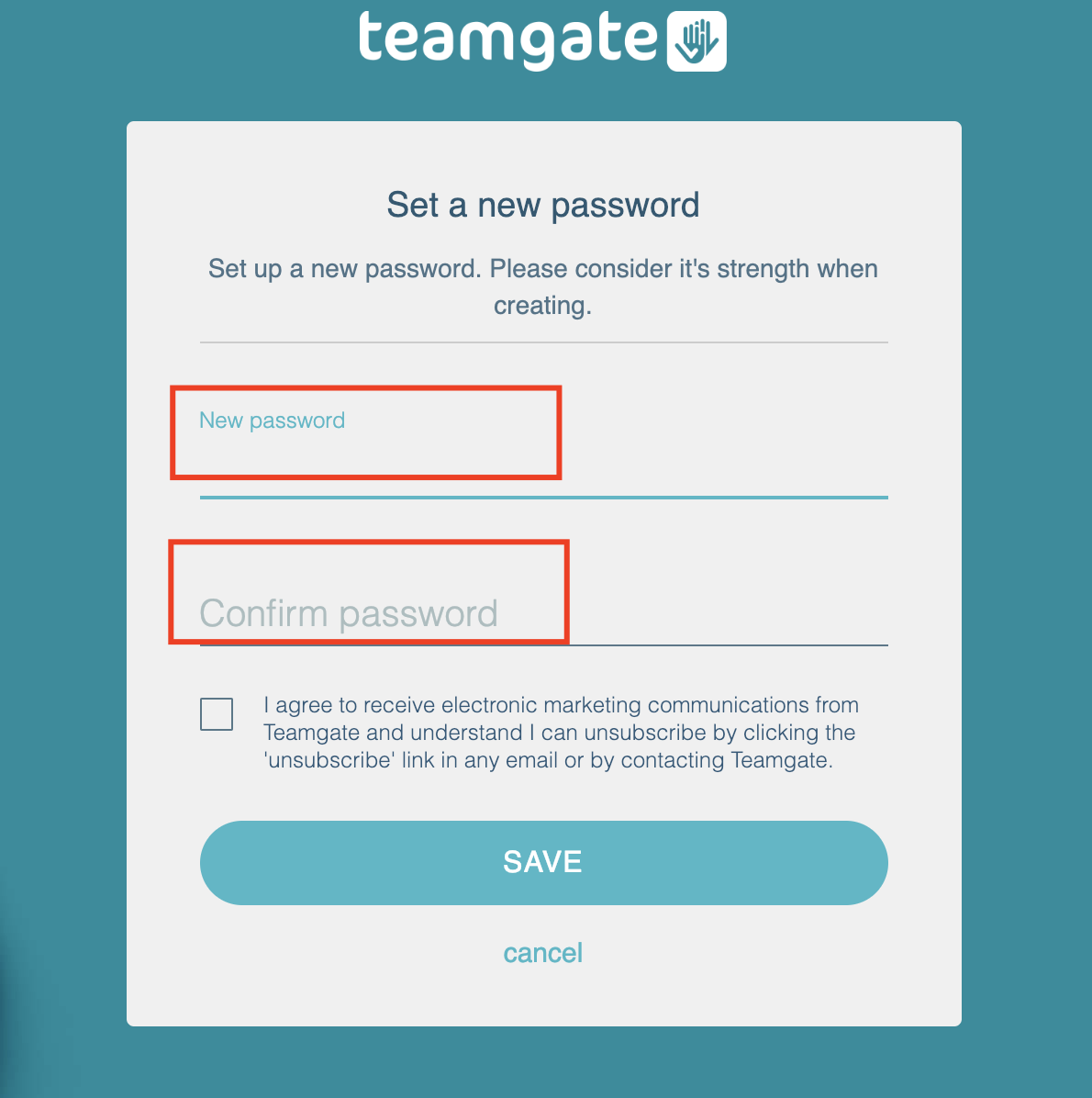 6. After this step you will be redirected to your Teamgate account.