If you wish to attach all received emails from your customers to Teamgate, and you are using Office 365 as your email service provider, follow these easy steps to set up your email account:
Info: It is possible to attach incoming emails only. There are no settings that would allow attaching outgoing emails using Office 365. This rule may be set on the server level.
1. Connect to your Teamgate account and navigate to My Profile > Email settings > Email integration > copy email forwarding address.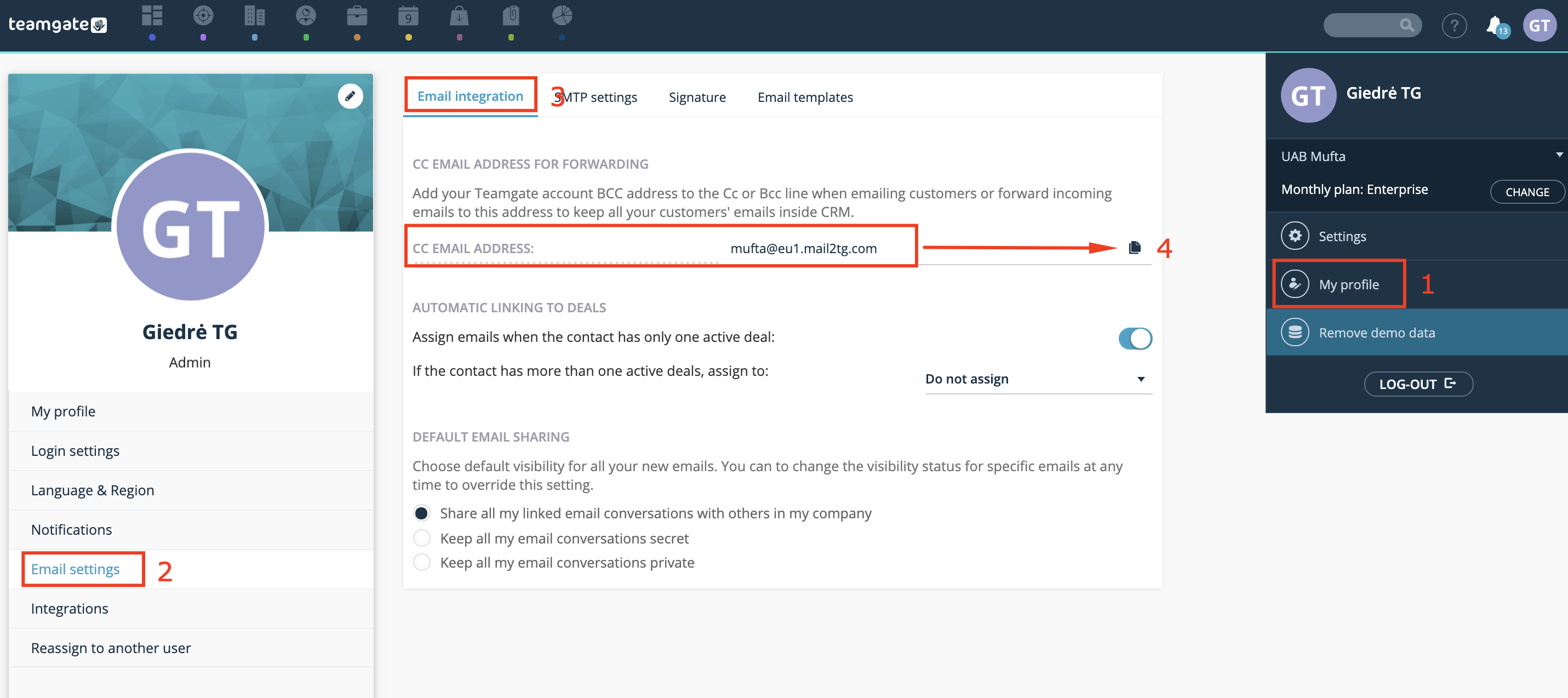 2. Sign in to Office 365 account at www.office.com/signin. 
3. Navigate to Settings and click "Mail".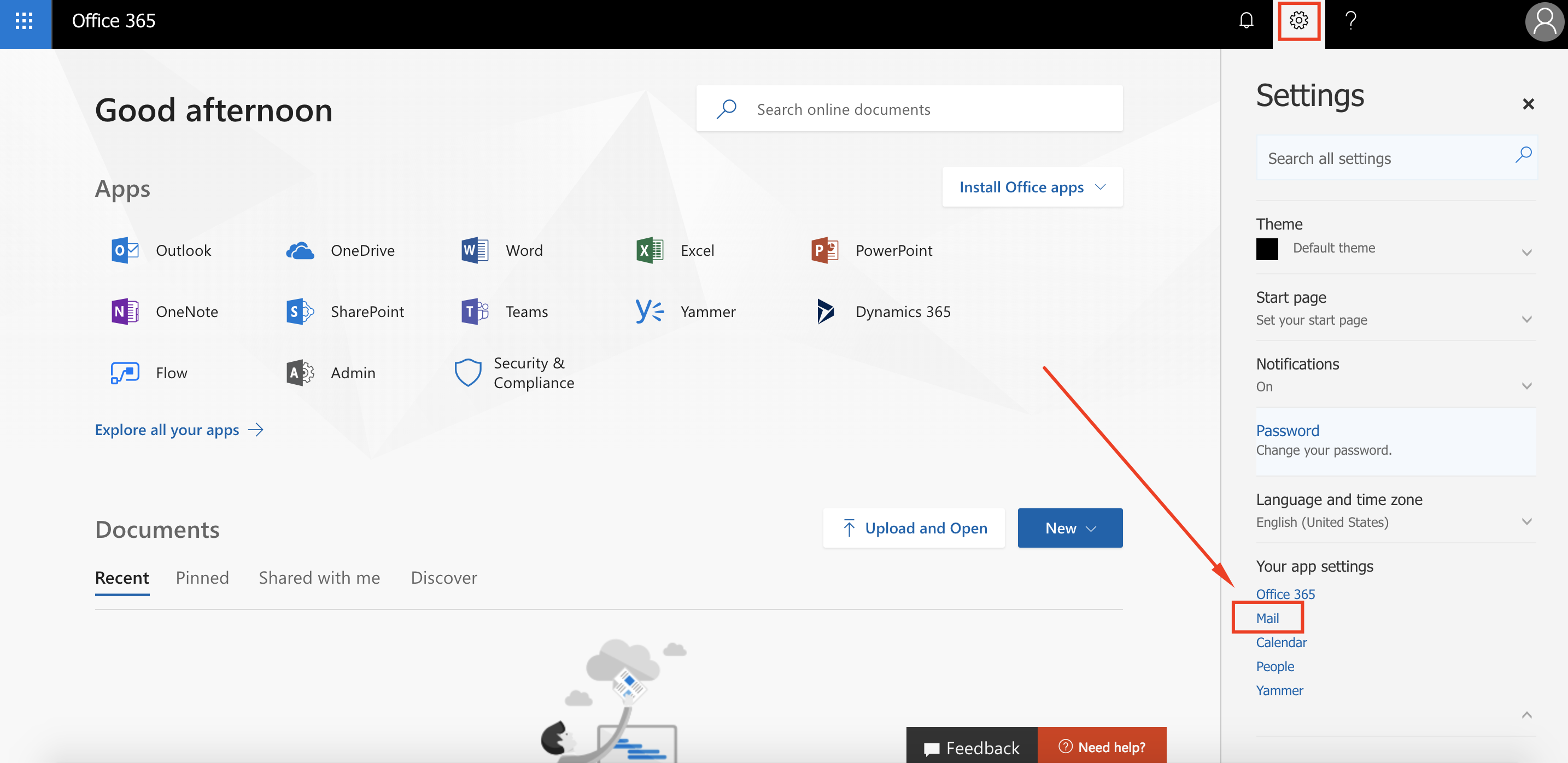 3. Click "Forwarding" and type in the forwarding address copied from Teamgate.