Teamgate allows you to search your Leads quickly and easily.
1. How does searching work?
First of all, Teamgate offers two types of search:
Global search- you can use this search to find the information from every location in Teamgate. This search works through all the Teamgate sections.

Local search- use it to find the information in the particular section.

You can search in Teamgate by this criteria:
Lead name

Lead company name

Lead phone numbers

Lead email addresses
If you want to find a specific lead, enter one of these criteria into the search bar.
2. How does filtering work?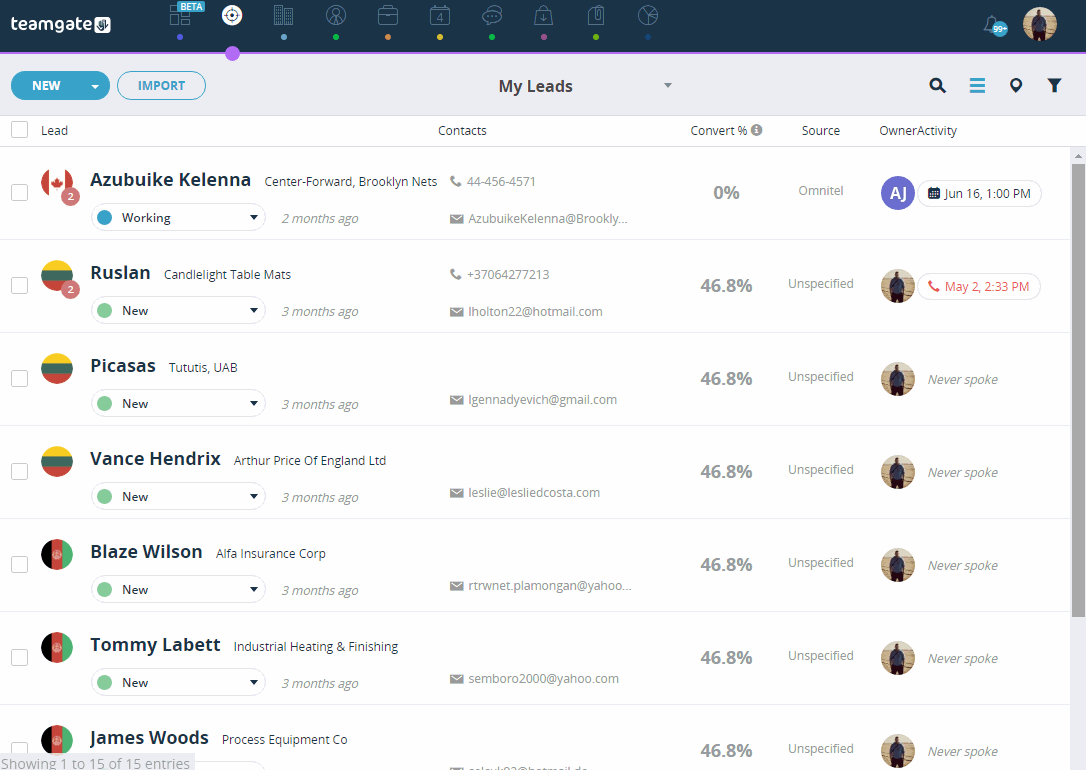 You can filter Teamgate Leads with these criteria:

City

Country

Age

Your custom fields (types "selection" or "multi-selection")

Your personalized filter combination
Simply open "Filters", select the category or categories you need, and press the "Apply" button.
Note: After finishing using the filter- do not forget to press "Clear" button.
If the filter is enabled you will see the bubble icon.