Calls, emails, proposals, meetings, tasks - all these things can be planned, stored in history, remembered (and analyzed) in Teamgate. 
And life is crazy- one day you will be too busy to remember all the things you need to do. Activities will help you document the task as well as help you prioritize where to focus your attention.
1. Plan your activities from Leads list.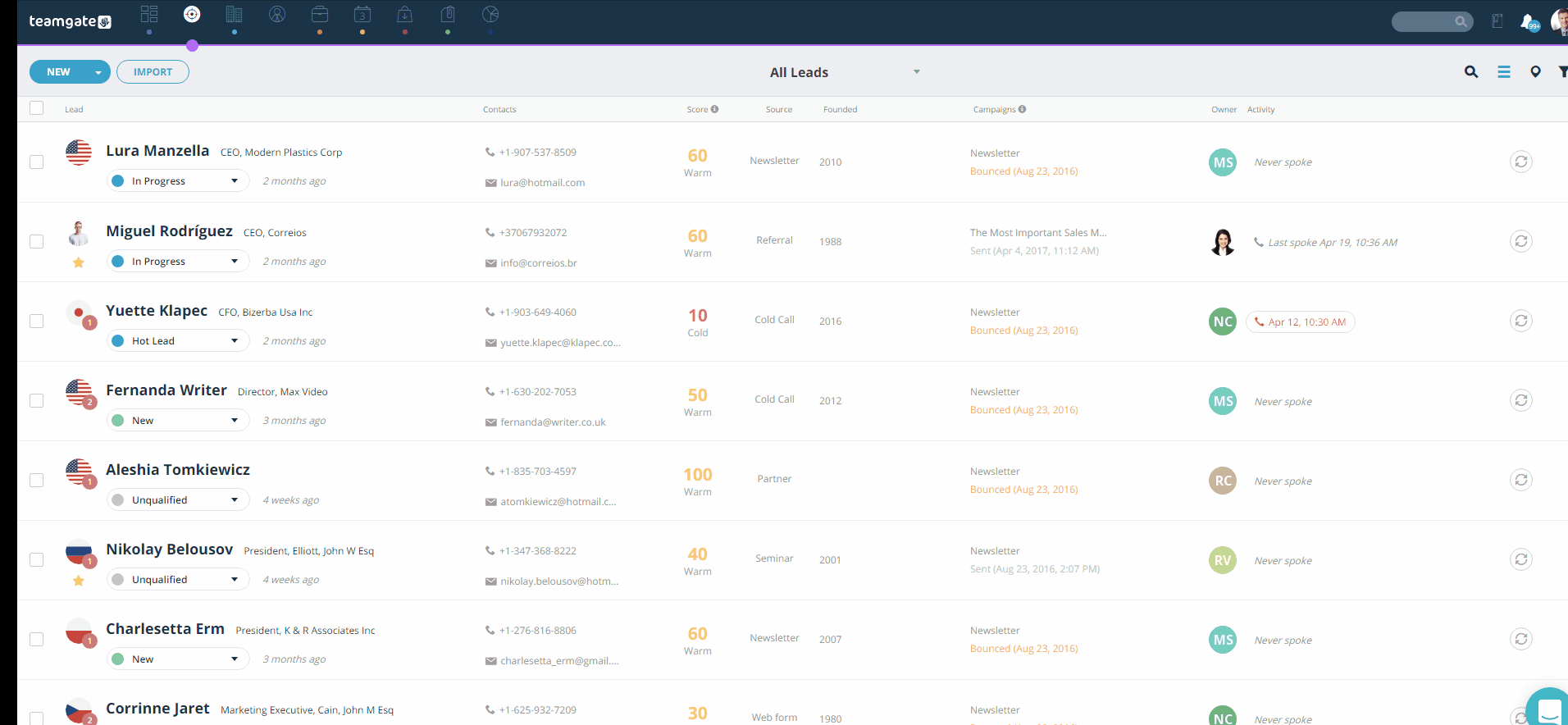 2. Plan your activities directly from Leads card.