If you wish to automatically attach emails you send to Teamgate contacts' cards and you are using the Outlook email application, you need to set-up the email forwarding rule within the Outlook settings. Not all Outlook versions support the BCC rule! For more information how email forwarding works in Teamgate please see this article. 
For sent emails to attach it is needed to setup automatic rule to forward emails to your account's email forwarding address. Simply speaking to automatically attach Teamgate's email forwarding address to the emails' CC/BCC line. 
You will find email forwarding address by following these steps:
Navigate to My Profile >My Profile > Email settings > Email integration > copy email forwarding address by clicking copy icon.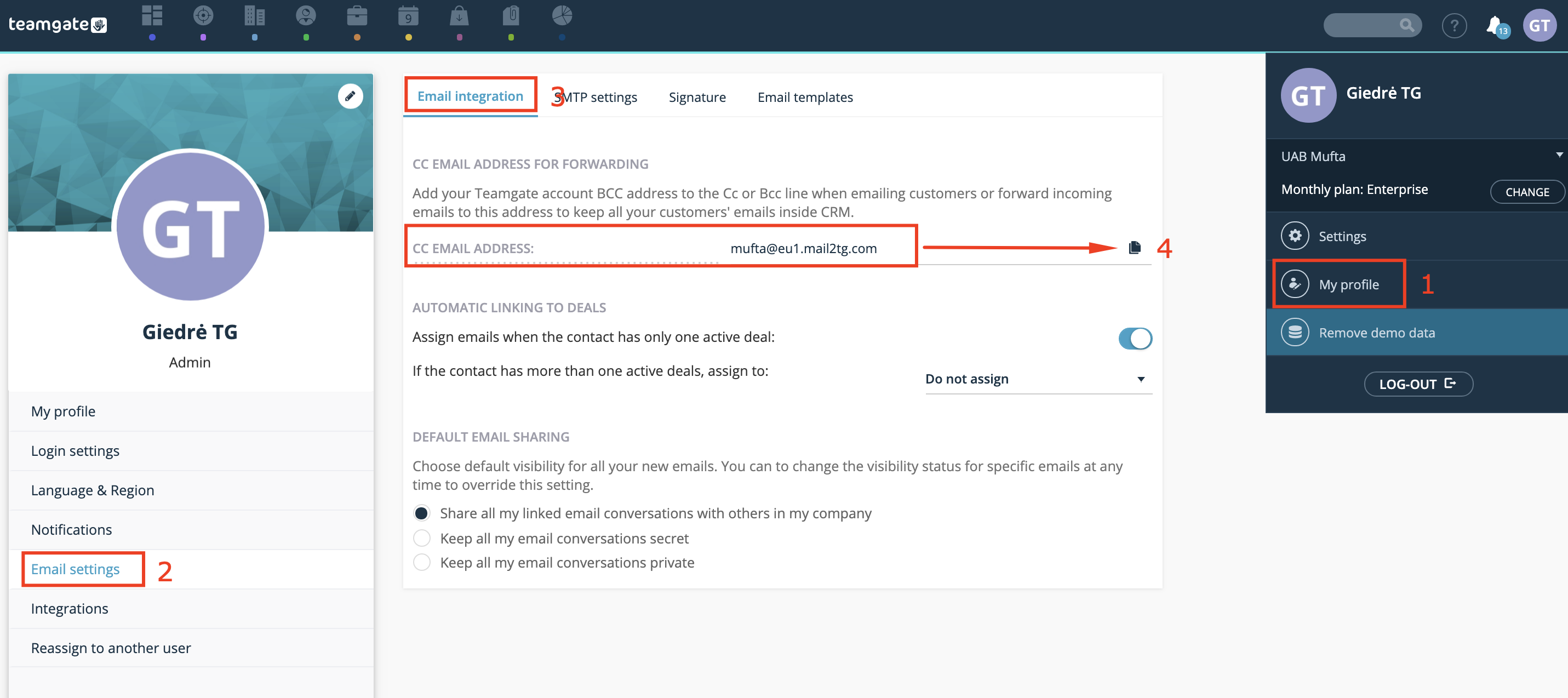 Important: Teamgate Support does not provide technical support for configuring on-premises mail servers or third-party products. In the event of an Outlook issue, you should seek support from Microsoft Office. The setup example is prepared using the Outlook 2016 version. With another Outlook version, the settings may differ. 
 See the sample instruction below:
1. Launch your Outlook 2013 or 2010, and make sure that you are in the mail section. Then, click Home > Rules > Manage Rules & Alerts. See screenshot: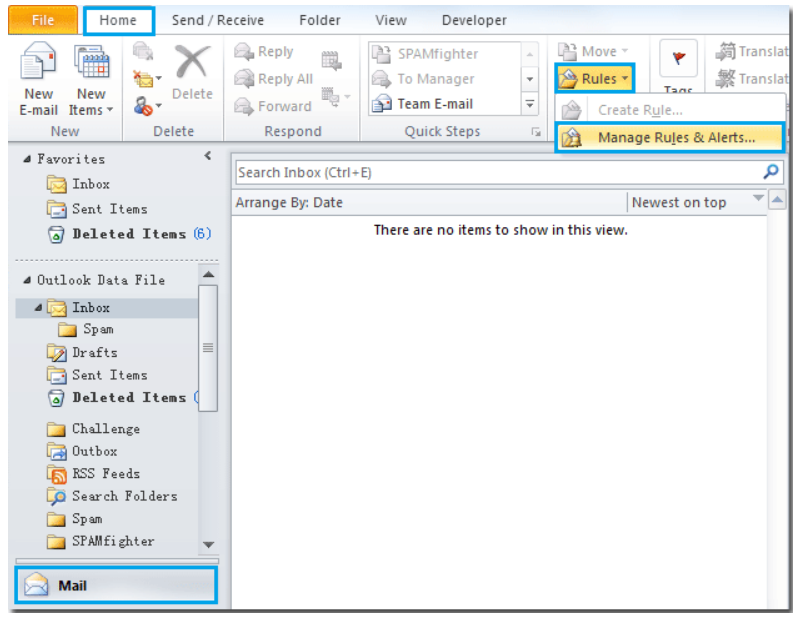 2. After selecting the Manage Rules & Alerts option, the Rules and Alerts dialog will pop up. Under E-mail Rules click New Rule option.

3. In the Rules Wizard click Apply rule on messages I send then click Next to continue.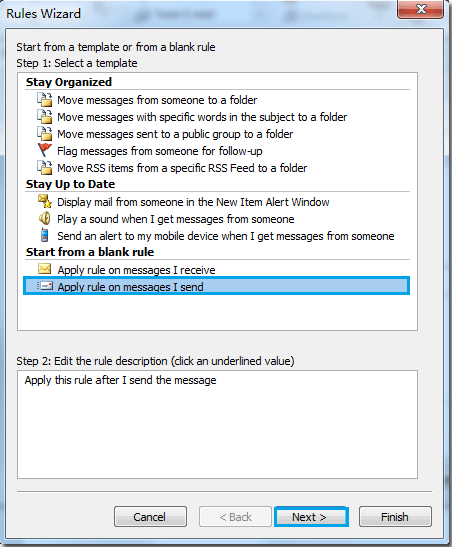 4. Another dialog will pop up.
(1.) In Step 1 check through the specified account box. In Step 2 click on the word - specified.

(2.) And then click the Account drop-down list to choose the account which you want to apply this rule towards. See screenshots: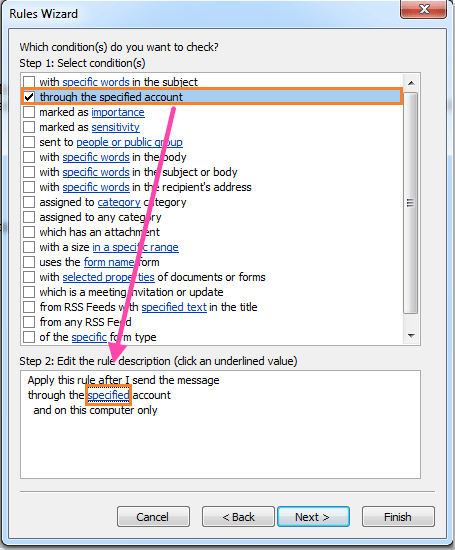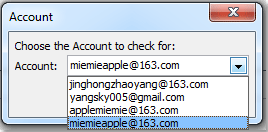 5. After selecting the account, and clicking OK to return to the previous window, you will see the selected account in the Rules Wizard. Then, click on the Next button.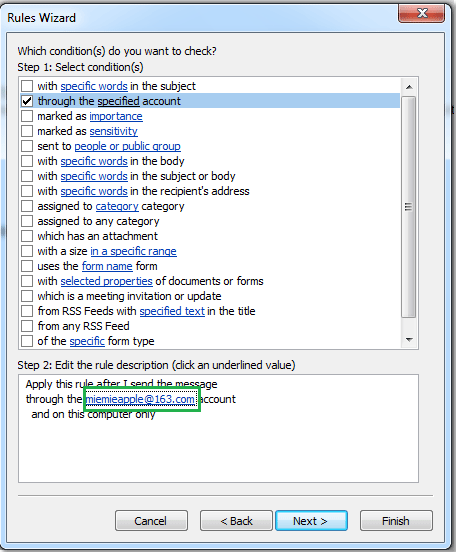 6. (1.) In this wizard check Cc the message to people or public group box and then click on people or public group in step 2.
(2.) In the Rule Address dialog box double-click your cc recipient to add the address to the To-> text box, (If I want to cc myself, I will select or type my own email address in the To-> column.) finally, click OK. See screenshots: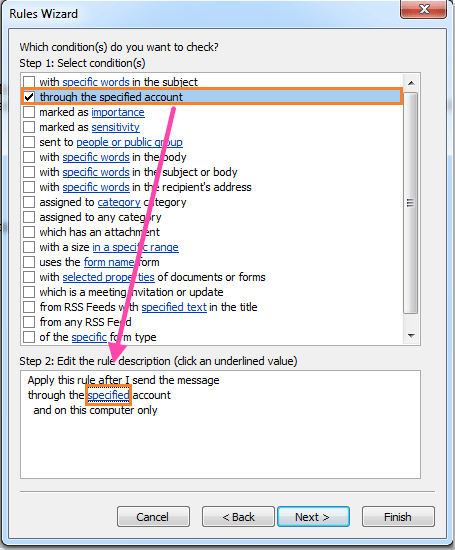 7. It then returns to the previous window and you can see the cc recipient address appearing. Then click the Finish button. See screenshot: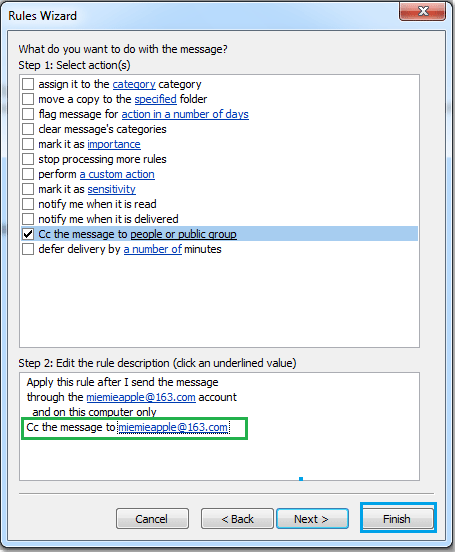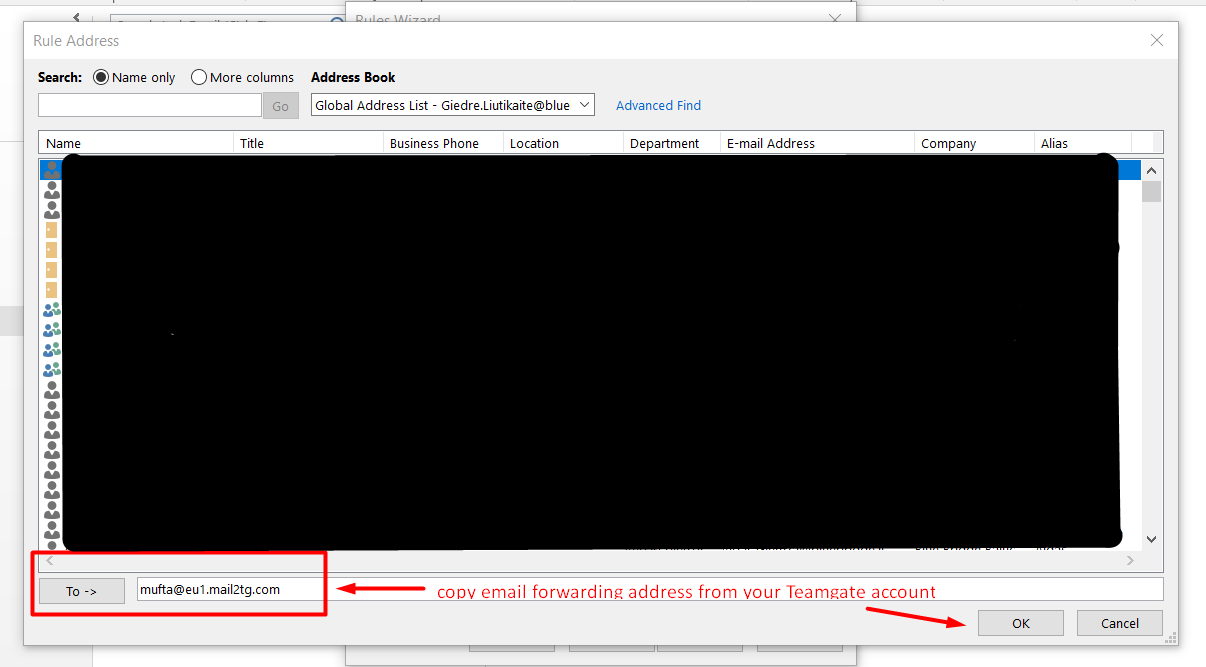 8. You are now returned to the beginning dialog box. Click the OK button, then the cc rule will be created. If you don't want to enable the rule, uncheck it.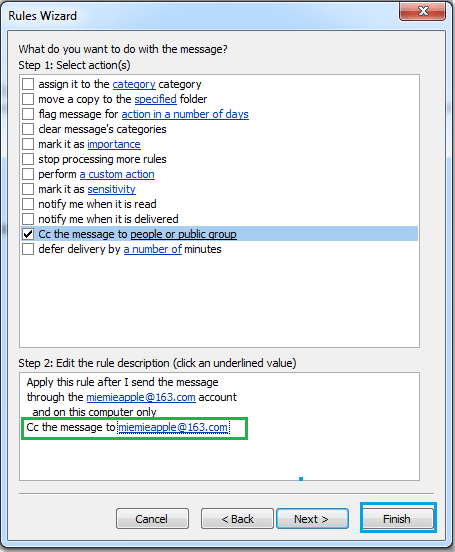 After sending, or forwarding, an email message to others with your specified account your account or your specific cc recipient will always receive the same message.