You can export your contacts list as CSV file format. You can open CSV file with Excel program by using this instruction.
In order to export your contact list follow these steps:
1. Open your leads, companies or people module.
2. Mark all contacts you want to be exported. Select one by one or mark all list at once.
3. Click the "Export" button on top of the list.
Note: If you do not see the "Export" button on top of the list- it means that you do not have the permission to perform this action. Contact your account administrator. 
4. You can find and download exported files by following these steps: Settings > Data migration > Export history.
5. The exported file will be saved to your computer.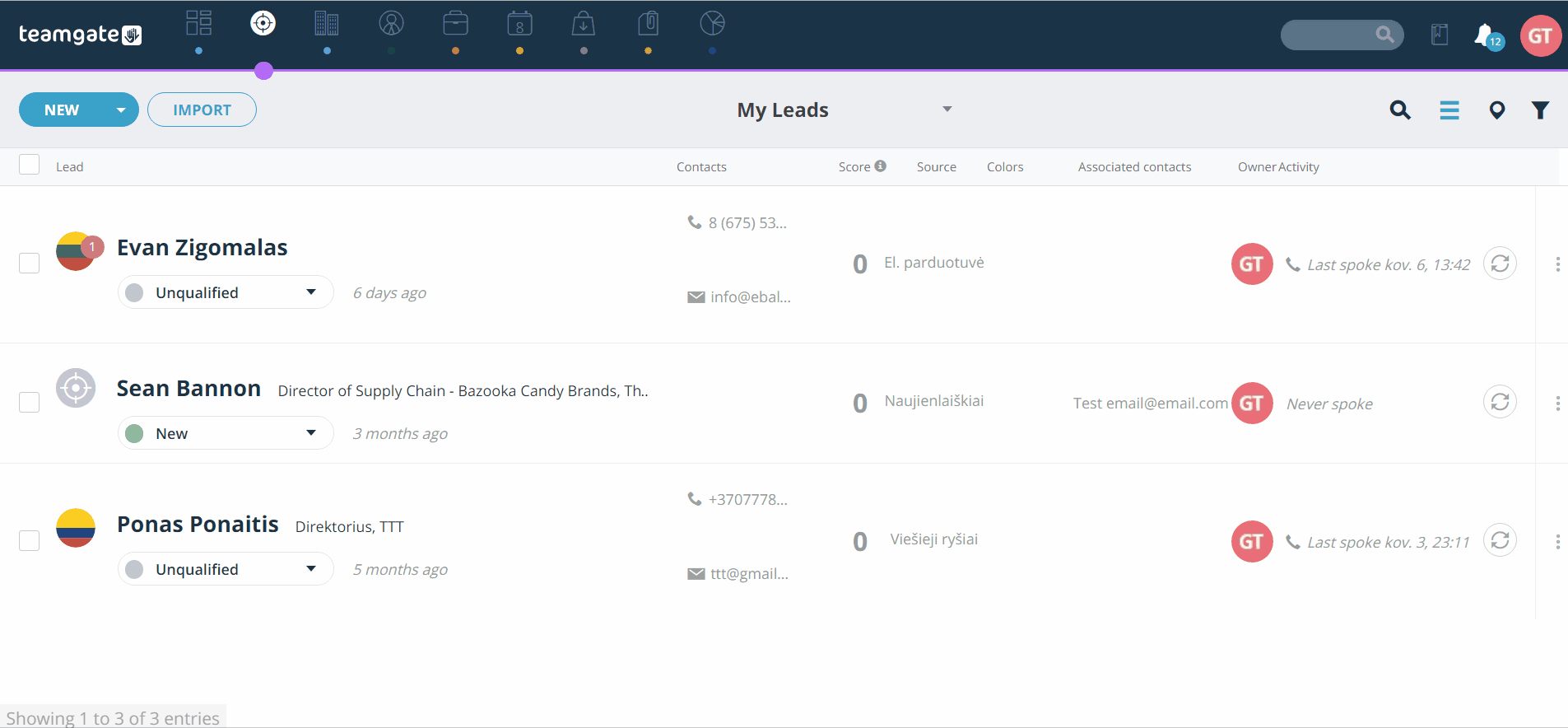 6. If you are exporting more than 500 contacts your file will be exported in 2 minutes and you will receive the email with your export file in it.