Note: Subscription price is calculated by the number of user seats purchased, not by the number of active users.
If you are deactivating a user and are not willing to replace it with a new user - it is recommended to minimize the number of seats purchased and change the subscription price. The system is not recalculating the subscription price after deactivating the user automatically. To recalculate the subscription price please follow the steps below:
1. Navigate to Settings > Plans & Pricing > click " -" to reduce the number of seats > click Continue.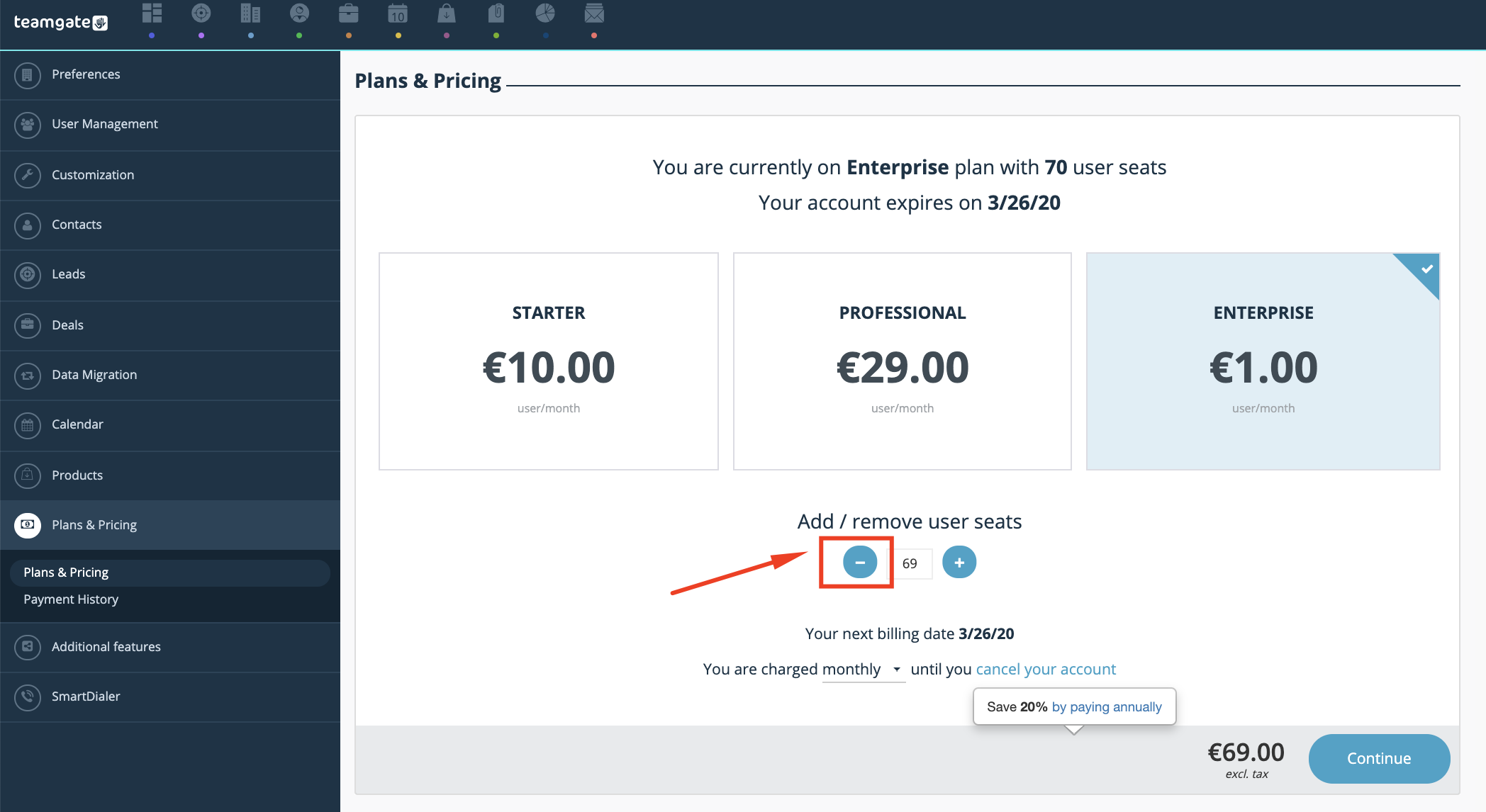 2. Change your payment details if needed and click Continue.

3. In the last step, you will see the total amount of your new subscription. Click CONFIRM to renew the subscription. The system will not charge you. The payment of a new subscription amount will be collected as scheduled.