Always set the value of the products assigned to the deal as the total deal's selling price. This setting is very useful for those sellers who are constantly assigning products to a deal. 
Note: Products section is available for Enterprise Plan users only. See how to upgrade your plan here. 
 1.1. Click on the avatar on the right top > select Settings > Deals > Deals Settings > Additional Settings >move the slider to the right to enable the setting.

2. How does this functionality work?
2.1. At the moment when you add products to a deal, the system will preview the button "SAVE + UPDATE DEAL VALUE" instead of the default SAVE button. In case you do not want to update the value of the deal - click on the three-pointer and click Save.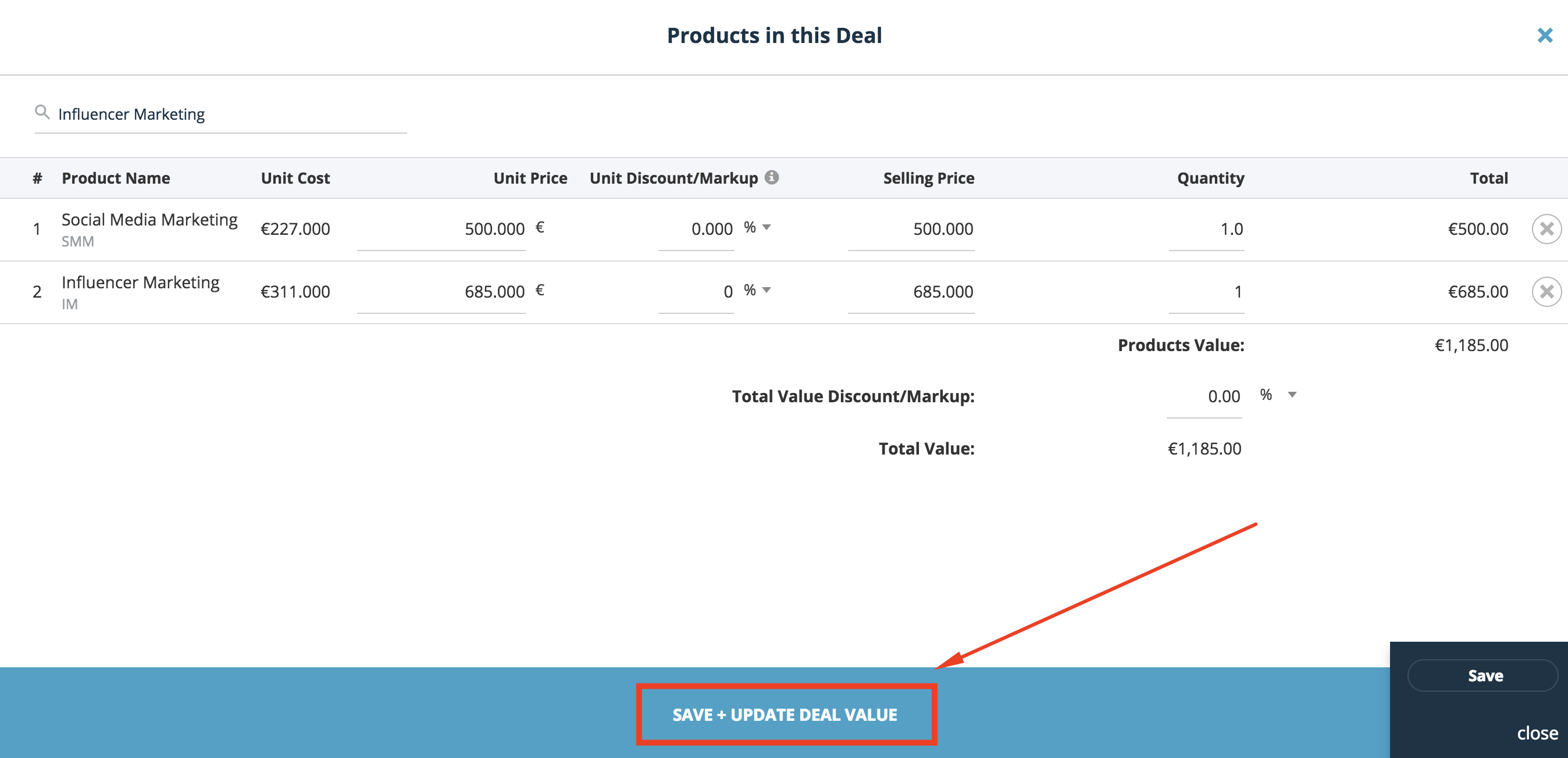 As well as, the button of the Products block SET AS DEAL VALUE will be hidden.