Teamgate CRM and Outlook calendar synchronization allow both way meeting sync between two calendars and eliminate the need to work with two different applications simultaneously. 
In order for integration to work you need to have a valid Microsoft account and the calendar feature in one of the following Outlook applications: Outlook.com https://outlook.live.com/ or Office365 https://outlook.office365.com  accounts. 
To synchronize Outlook and Teamgate calendars:
1. 1. Connect to your Teamgate CRM account and navigate to My Profile > Integrations > Calendar
1.2 Find the Outlook Calendar block and move the slider to the right.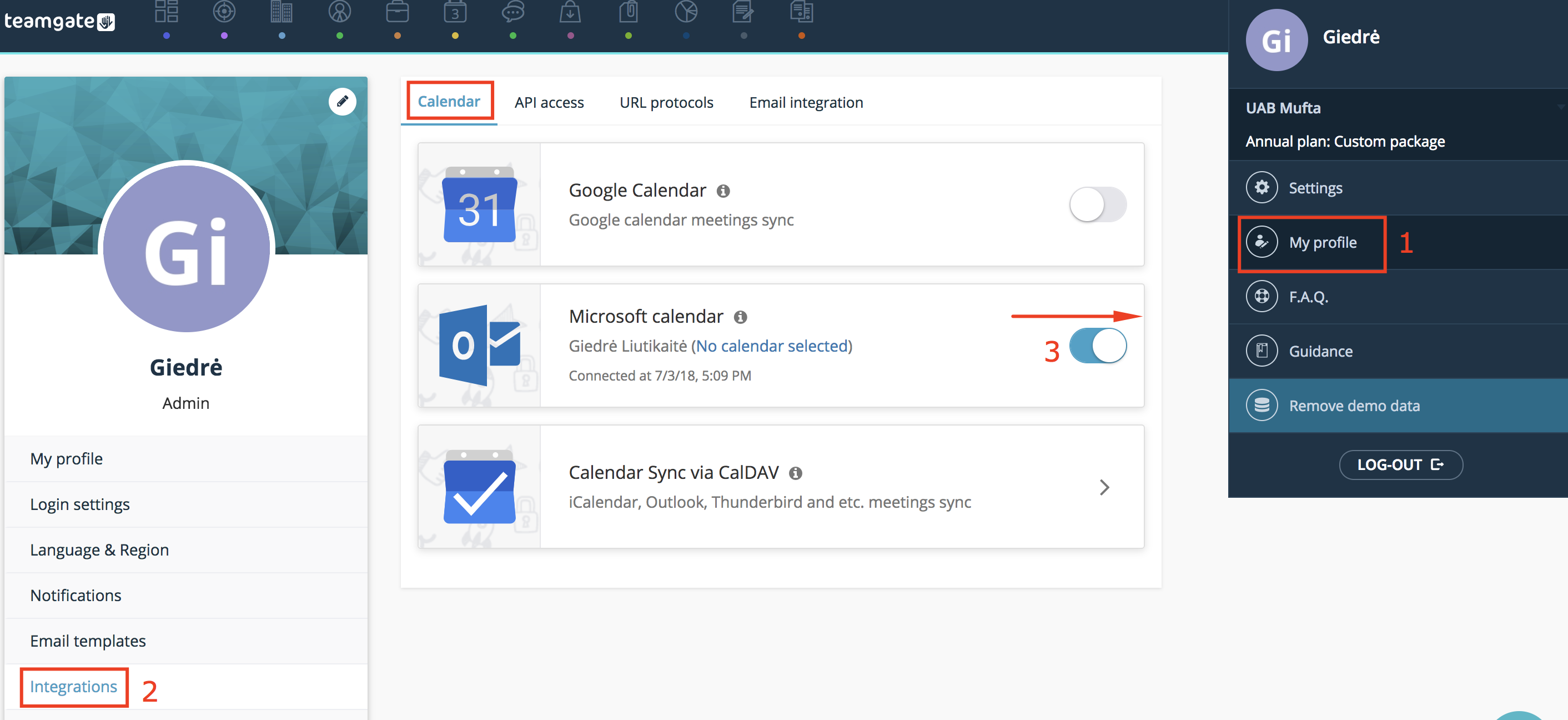 Or alternatively, click the link to connect calendar in Organizer section: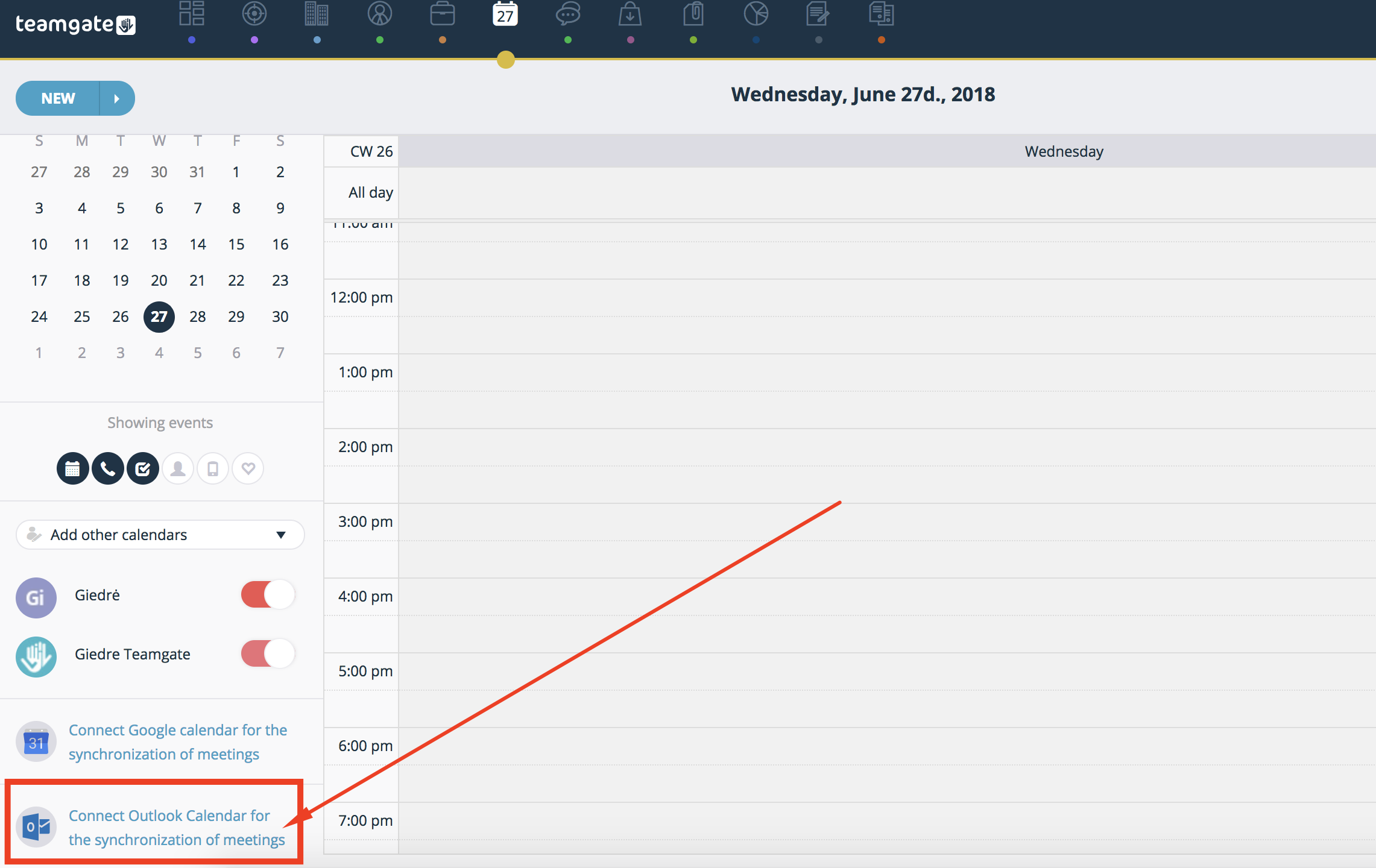 1.3. Right after the system ask you to select your Microsoft account.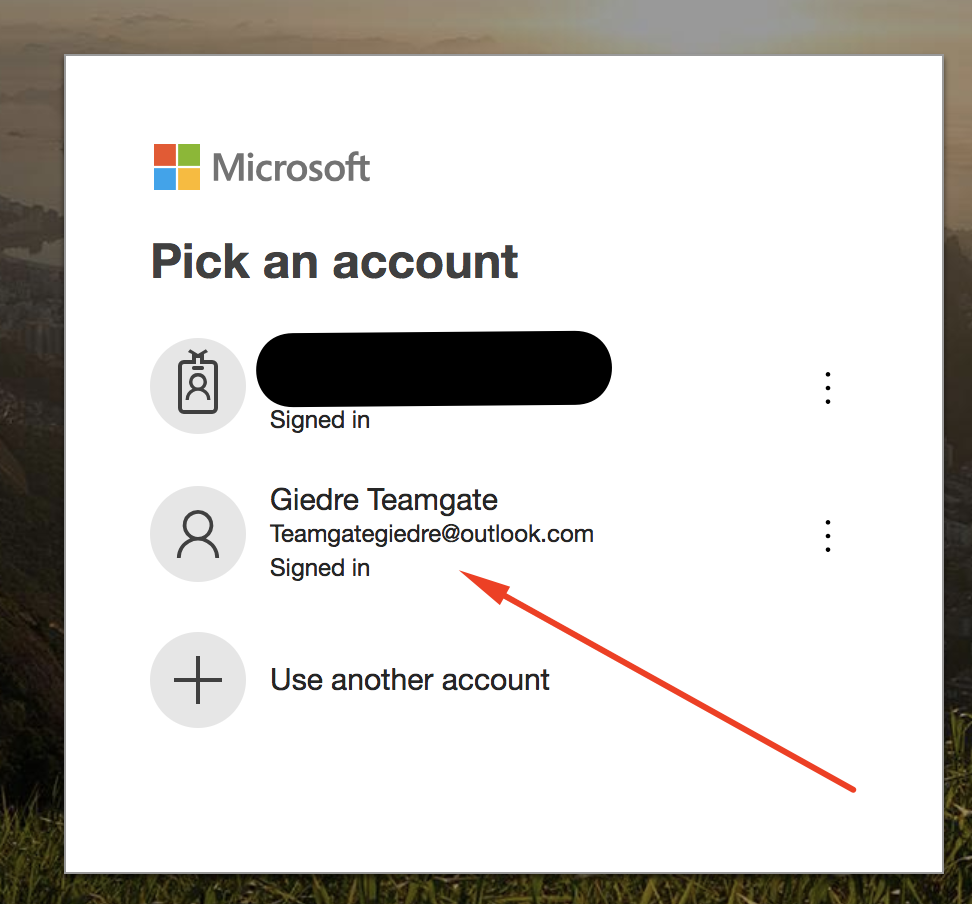 1.4. Confirm you allow Teamgate to reach the data by clicking "Yes".
1.5. The system will redirect you to Teamgate application. Select the Outlook Calendar you want to sync if you are using more than one and click "Select one".
1.6. Done! Now you may sync meetings between two calendars. It takes up to 5 minutes for the meetings to sync, however, you may fasten the process by clicking "Sync now".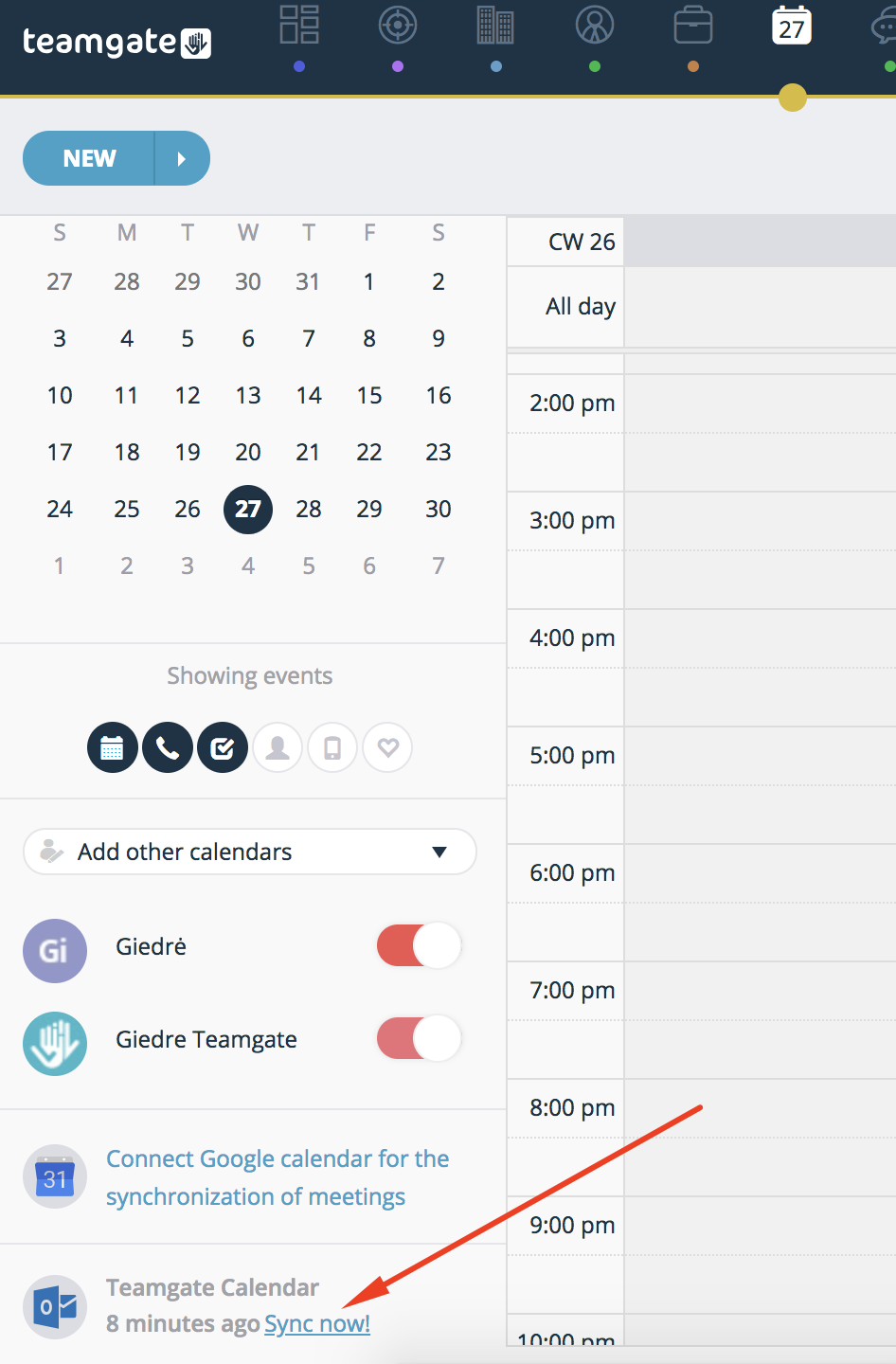 TIP:if you do not want to sync your main calendar with Teamgate you may create the new calendar in Outlook. Simply click "New calendar" and create a title for it.