Sometimes there are situations when you need to renew the deal with the same client. To save your time we recommend to simply clone the deal, instead of creating the new deal and entering the same information repeatedly.
1. Find the deal you want to clone. If you are looking for the deal that was lost or won, see this article. 
2. Open the deal's card.
3. Click "clone" button.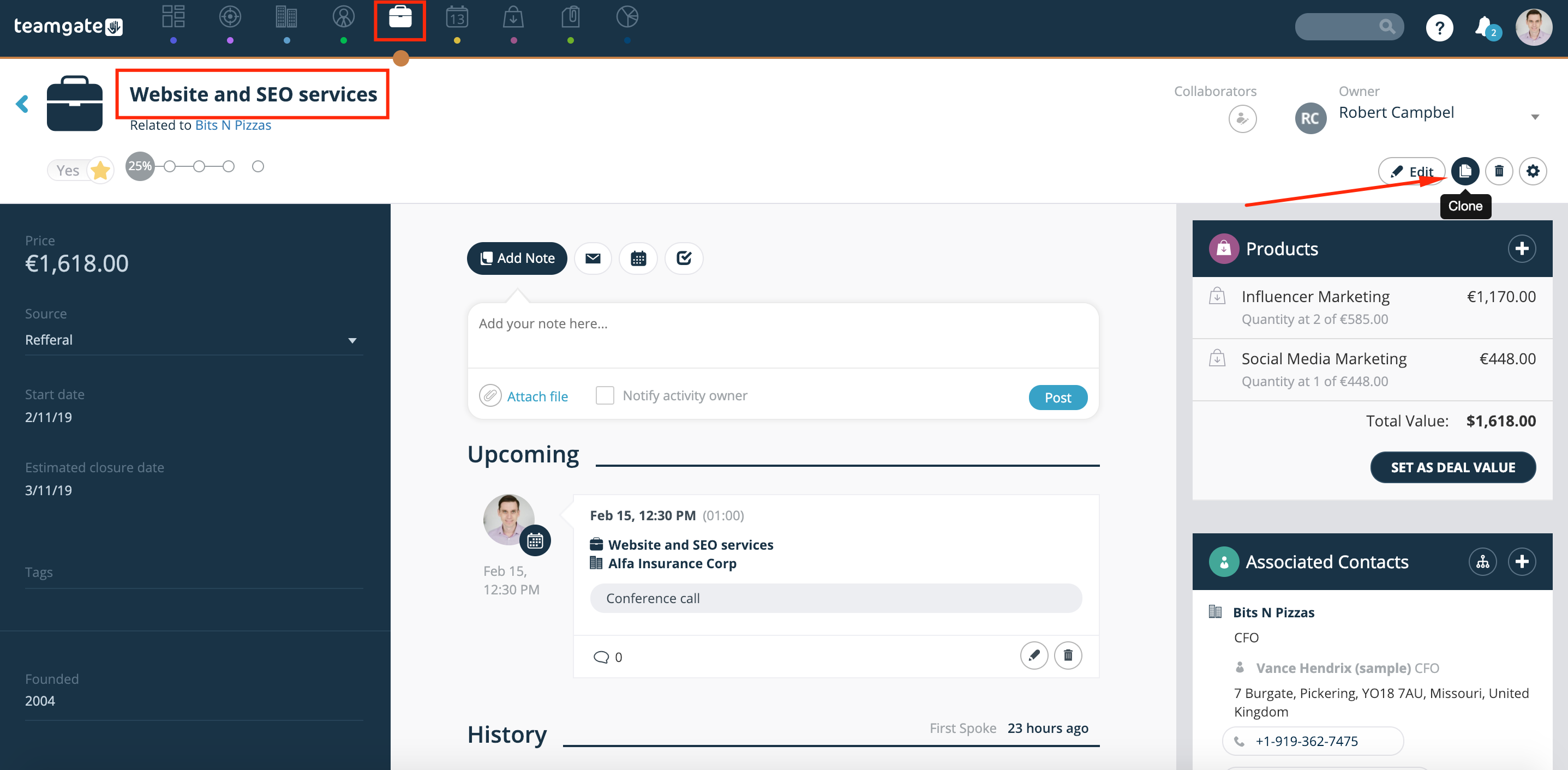 4. In the pop-up window you will see all the information that was entered into the previous deal. Change the data if needed and click "Save"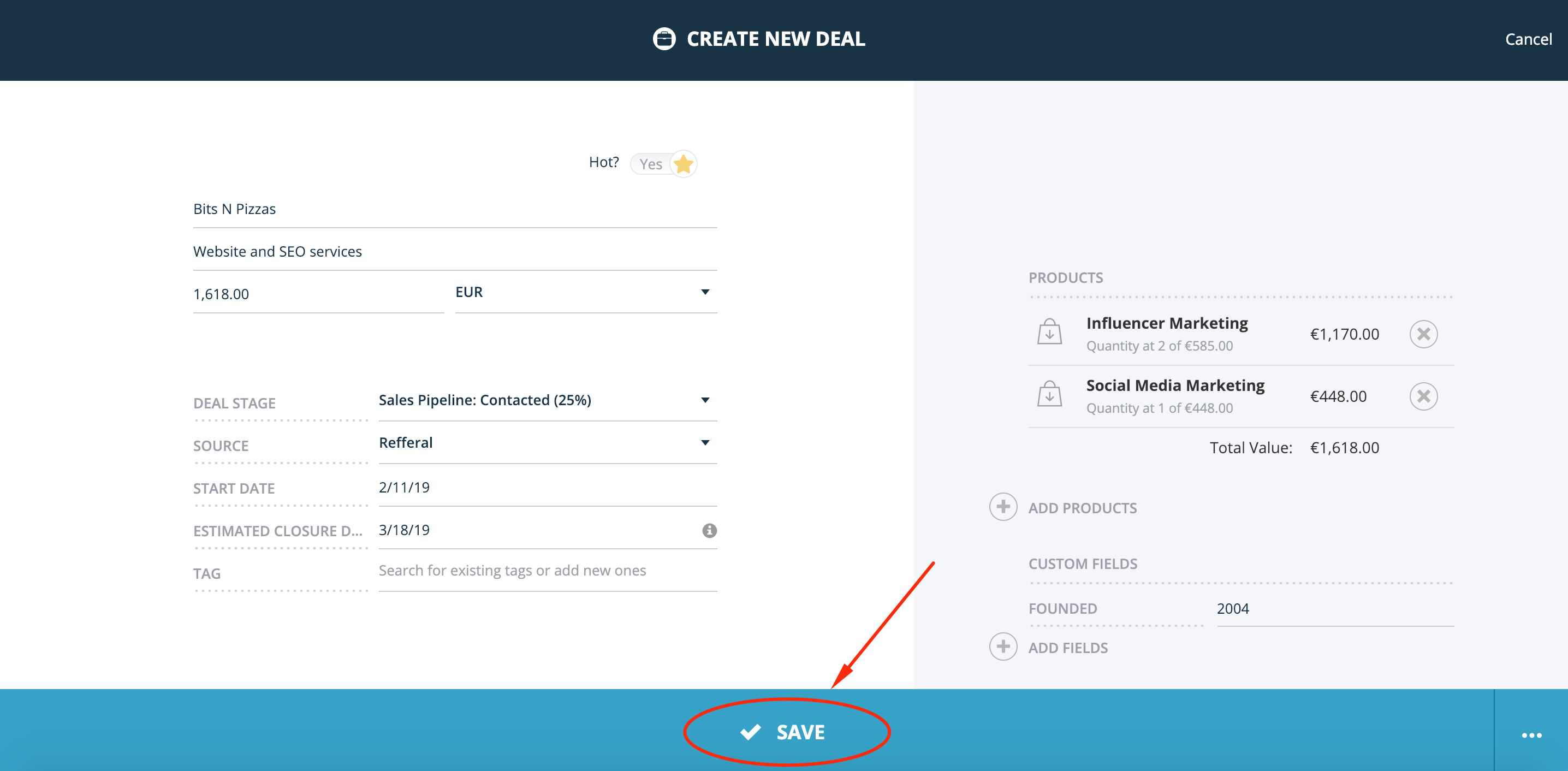 As well as, the same action maybe achieved by following these steps:
5. Open deal's card and click "Edit" button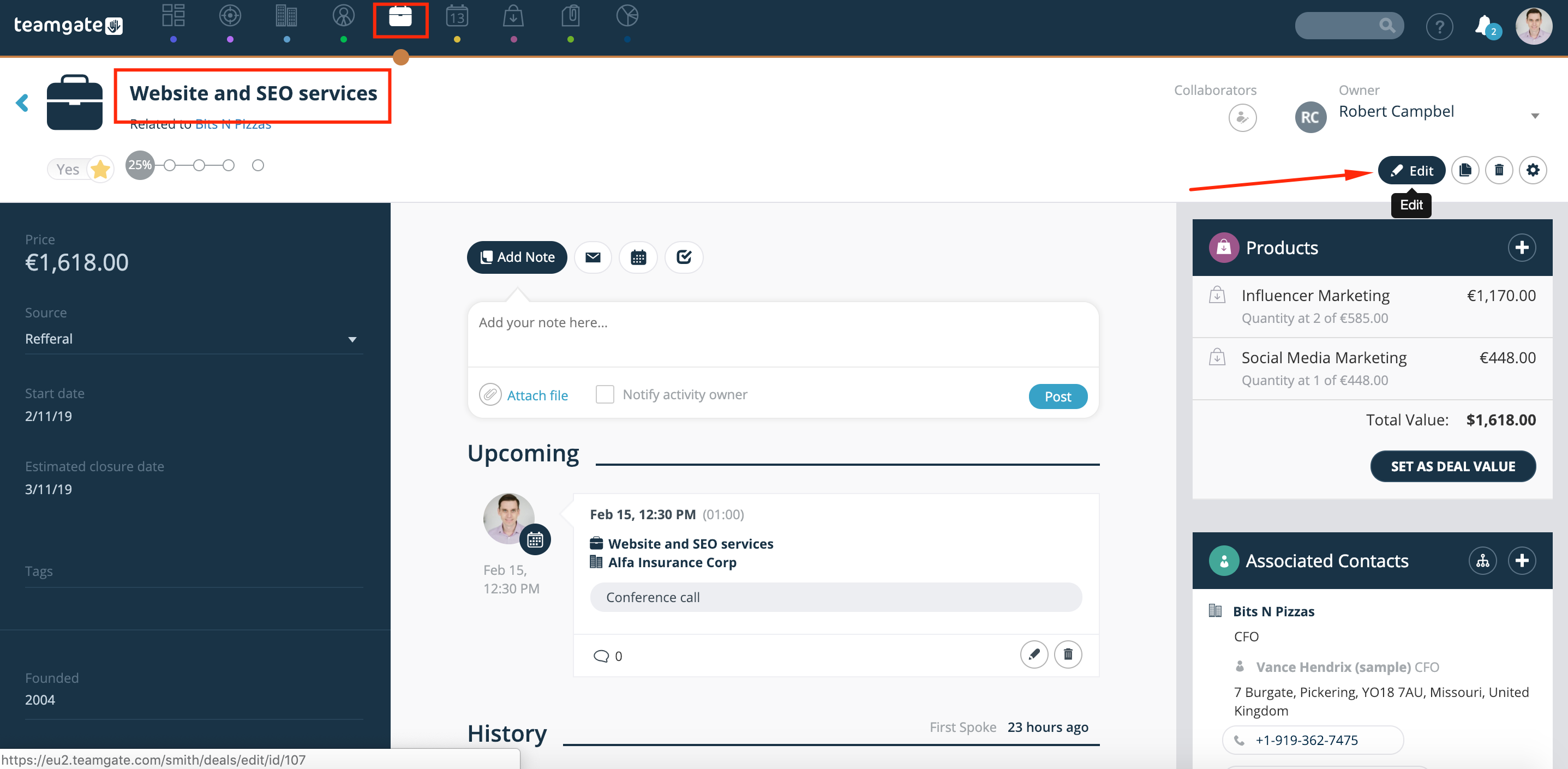 6. On the bottom right corner click "three-pointer" button and click "save & clone".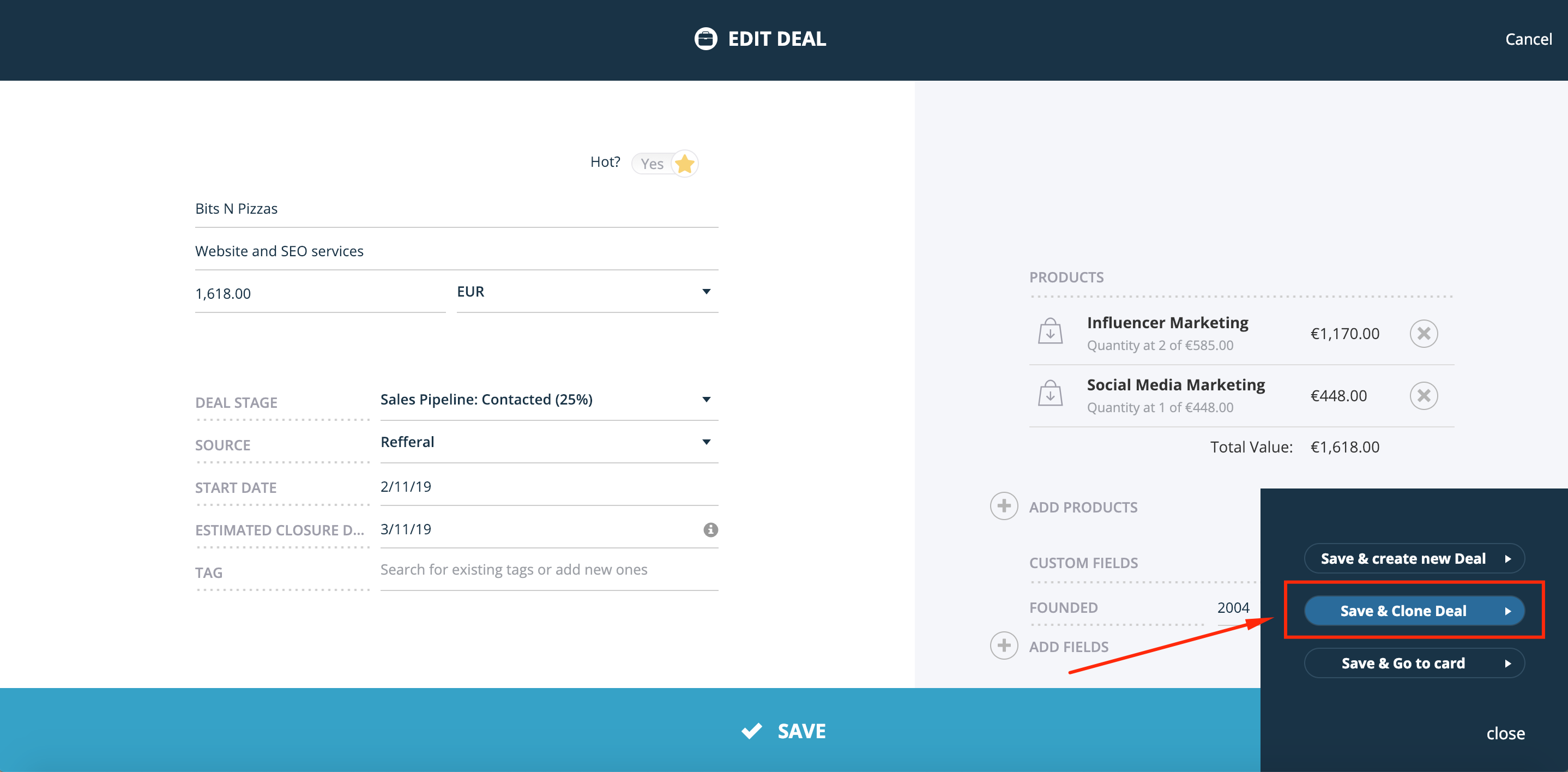 7. You will find the cloned deal in the sales pipeline.