Google Maps is a desktop web mapping service developed by Google. It offers satellite imagery, street maps, 360° panoramic views of streets (Street View), real-time traffic conditions (Google Traffic), and route planning for traveling.
Why are we telling you this? Google  Maps are now integrated into Teamgate! It's easy to track your Leads, Deals, or Customers by location. Plan your meeting with a Street view - You'll find a location easily. 
What do I need to use it at Teamgate?
Nothing. Google maps are already integrated into your account. Now you just need to navigate to Leads. Click on the lead name, for example, and then click on the address you've entered as detailed information. The Google Maps will show you location!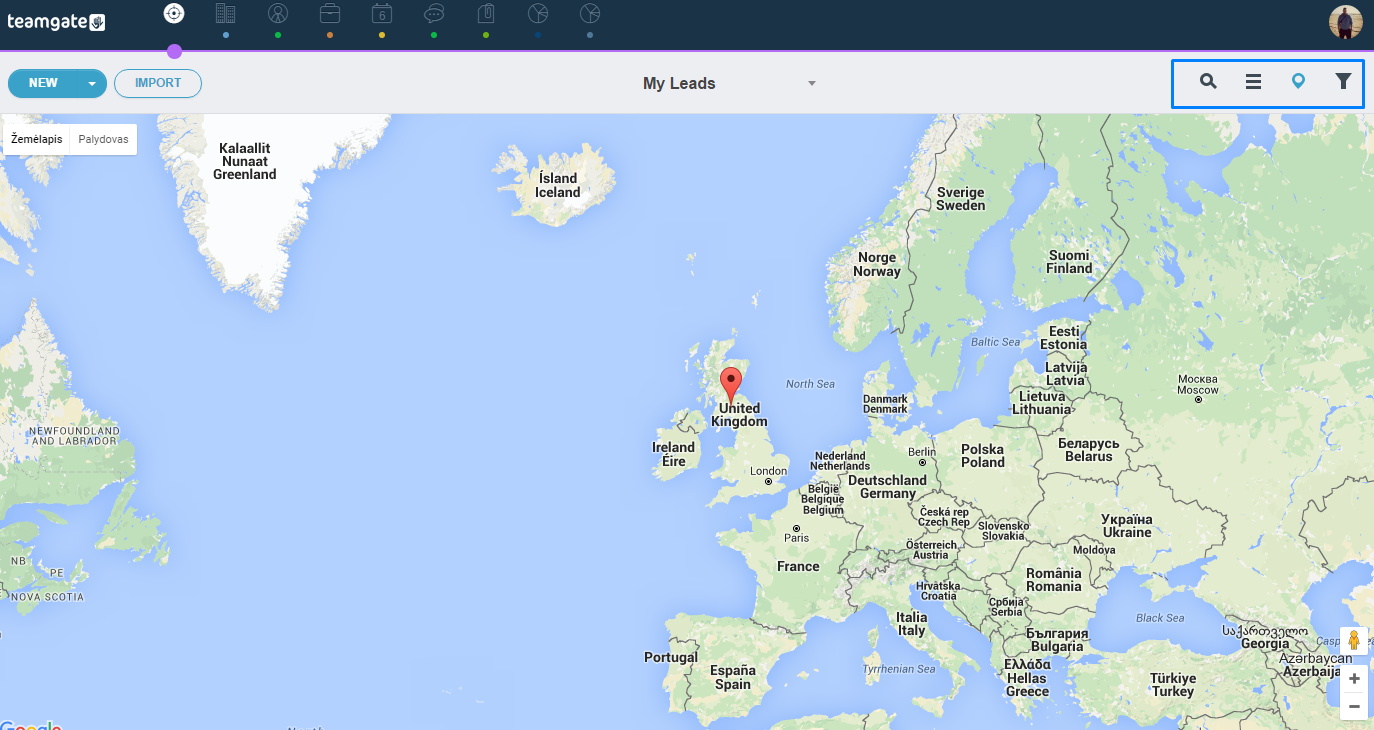 Google Maps also provides a complete view of your Leads' locations. You just need to select "Maps" view and your contact's location will be marked on the map. Please zoom to view detailed information.
Also, you can combine it with search and filtering functionality! When you are planning your meeting, you can simply look at the map and see your leads near the meeting area and plan to visit them too!