The "Search" feature is a quick and convenient way of locating what you need without having to browse through all your file list. To search for a file, locate the search bar shown at the right of the header. As you begin typing your search query in the search bar at right of the menu, suggested results will appear in a list of your files.
Note: Professional plan users can search for files by entering the file title.Enterprise plan users can search for files by file title and the file content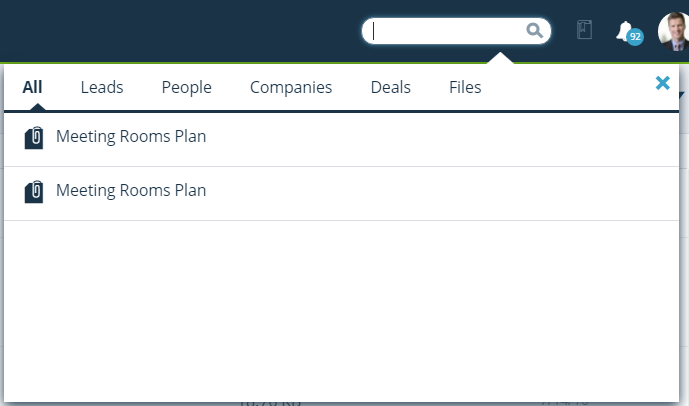 If one of the suggested results is the item you need, simply click on it in the window to be taken to it directly. If you would like to see all the results for your search query, press Enter/Return on your keyboard after you've typed the full query or click on the Search all results entry at the bottom of the list of suggested results. 
Enter all or part of the word you are searching for and the search will return any files and folders in your account containing the entered text.  
Search Filtering
If you would like to limit search results to content in a list, use the Filter feature on the right-hand side.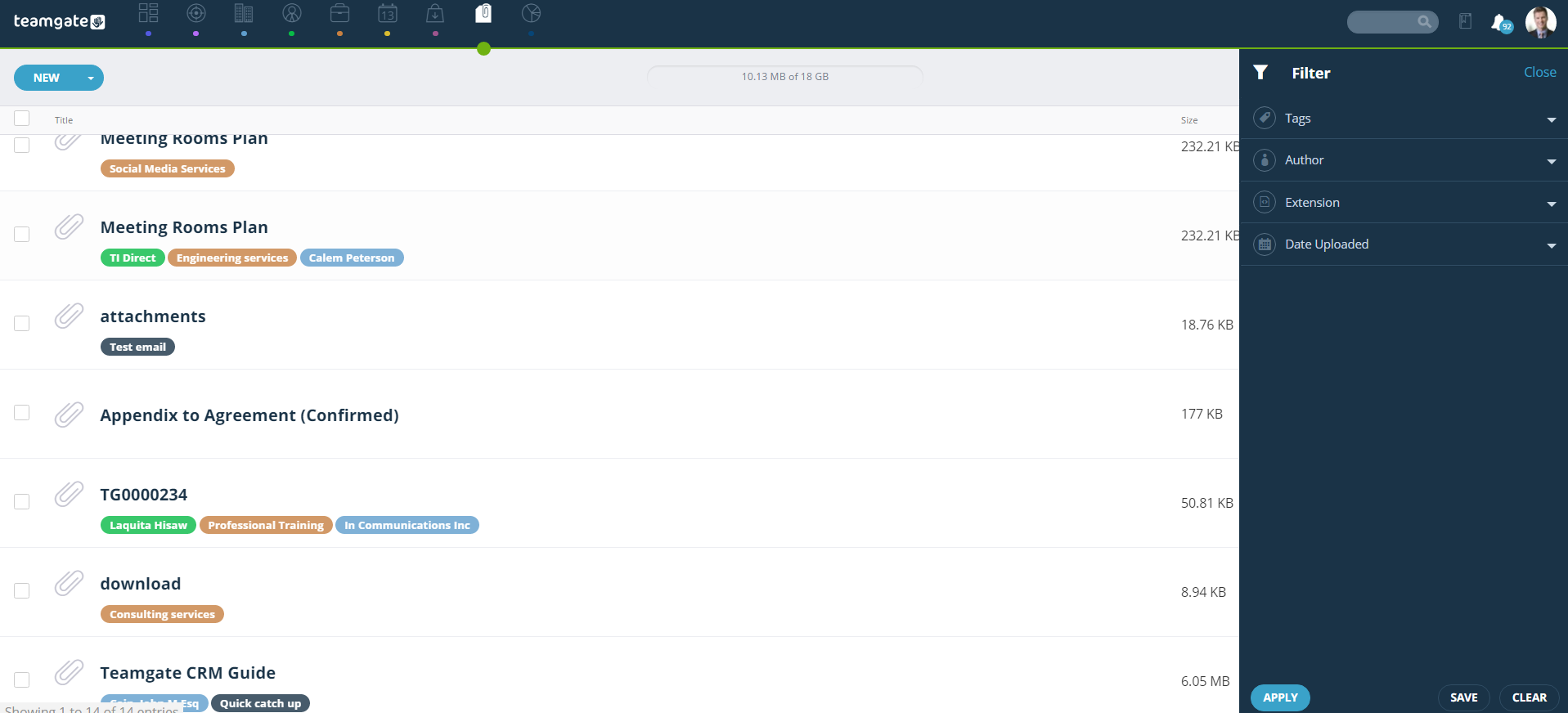 You can filter by:
Tags

Owner (Author)

File type: Extention

Uploaded date