Note:  Changes made under my profile settings doesn't impact general and other users settings. The time zone set within Teamgate account must match the time zone set in your computer!
By default Teamgate system displays the Time zone set within General Settings ( Settings > Preferences > Manage account ). 
To change your own time zone for Teamgate, follow these steps:
1. Sign in to your Teamgate account
2. Click on your initials/picture at the top right corner of Teamgate and choose "My Profile".
3. In the "Preferences" section select Time zone. You can use all standard time zones.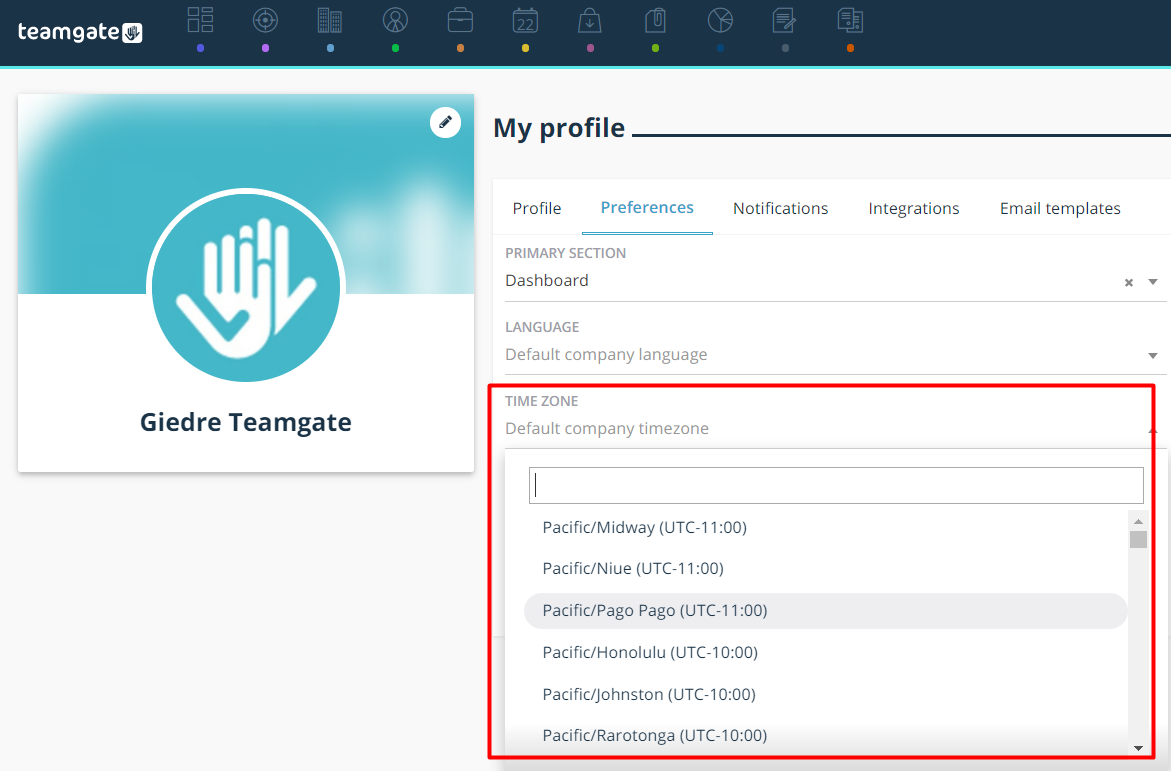 4. Save changes.