Mac and Teamgate calendars may be synced using a Caldav protocol. To sync the calendars please follow the steps below:
1. Connect to your Teamgate account.
2. Navigate to My profile > Integrations > Calendar > click the button "configure settings" and copy the link for your calendar sync.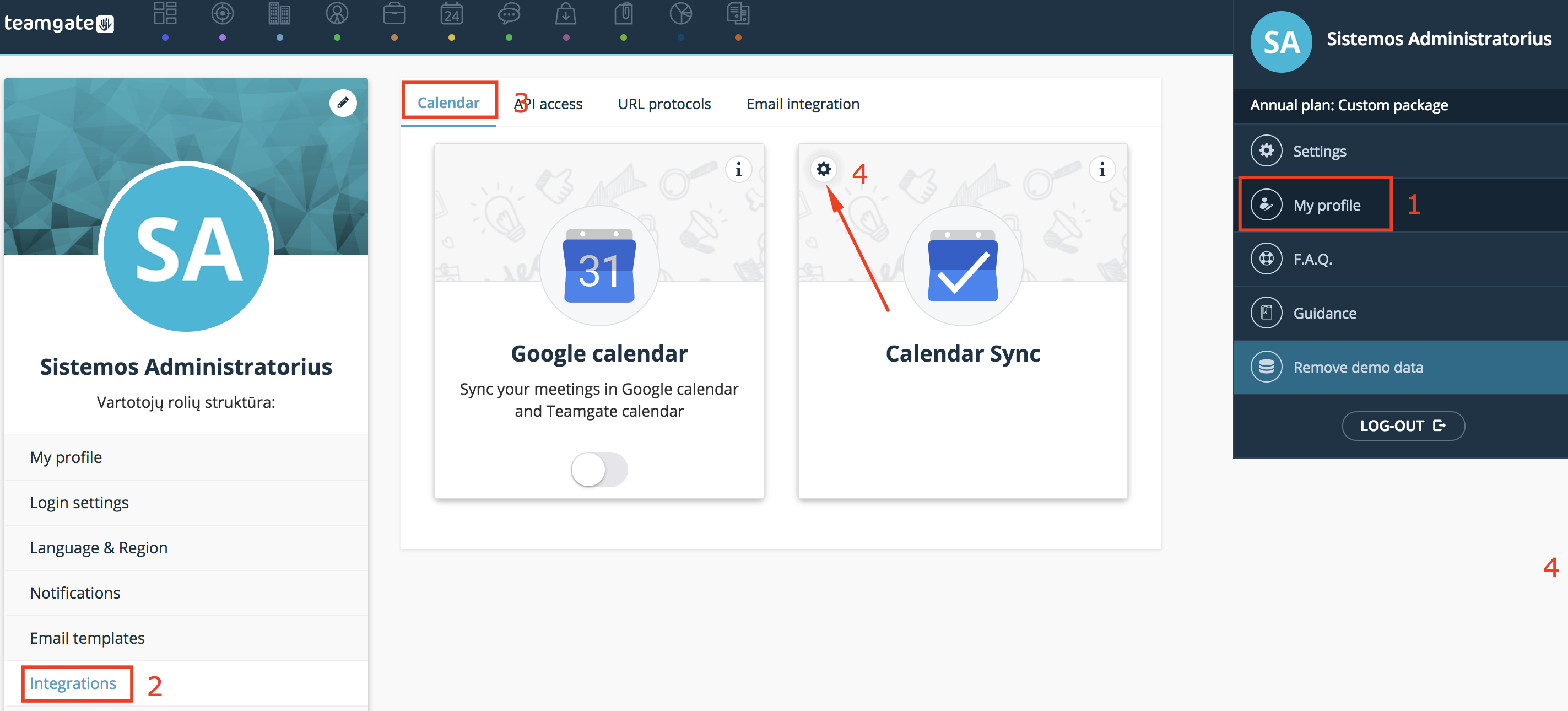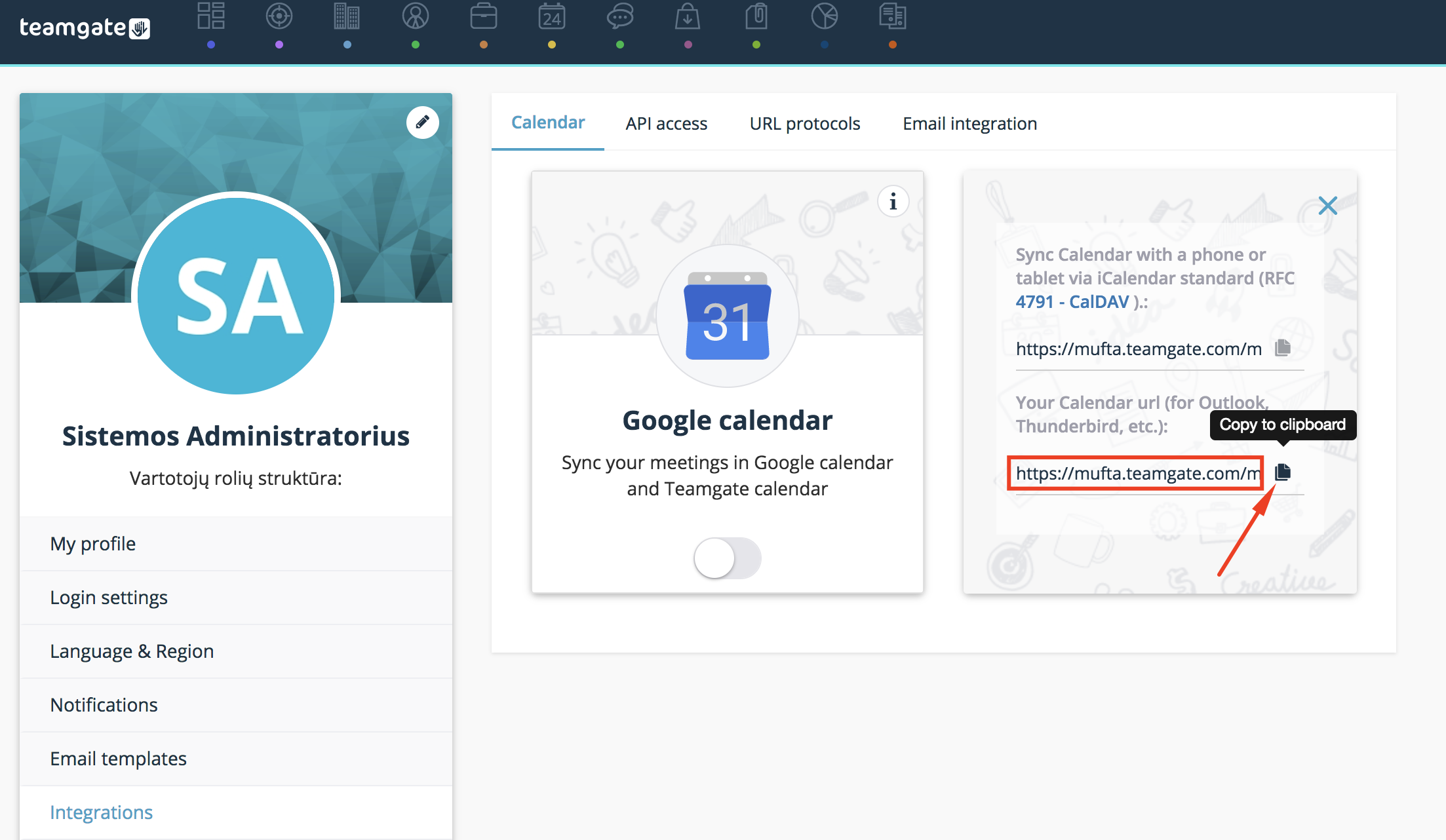 Then, please follow these steps:
1. Open Apple Calendar
2. In the toolbar, click Calendar, then Add Account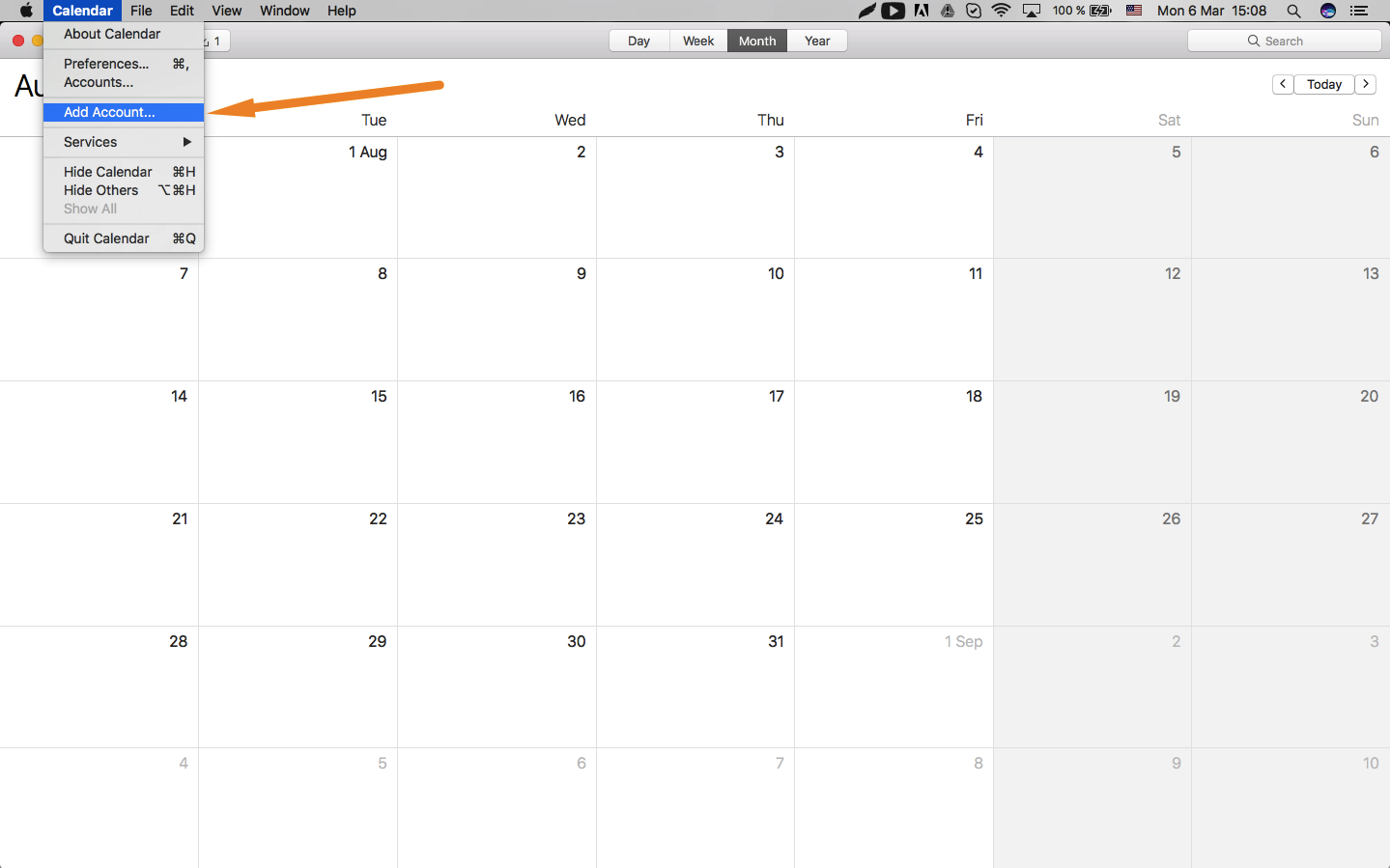 3. Mark "Other CalDAV Account..."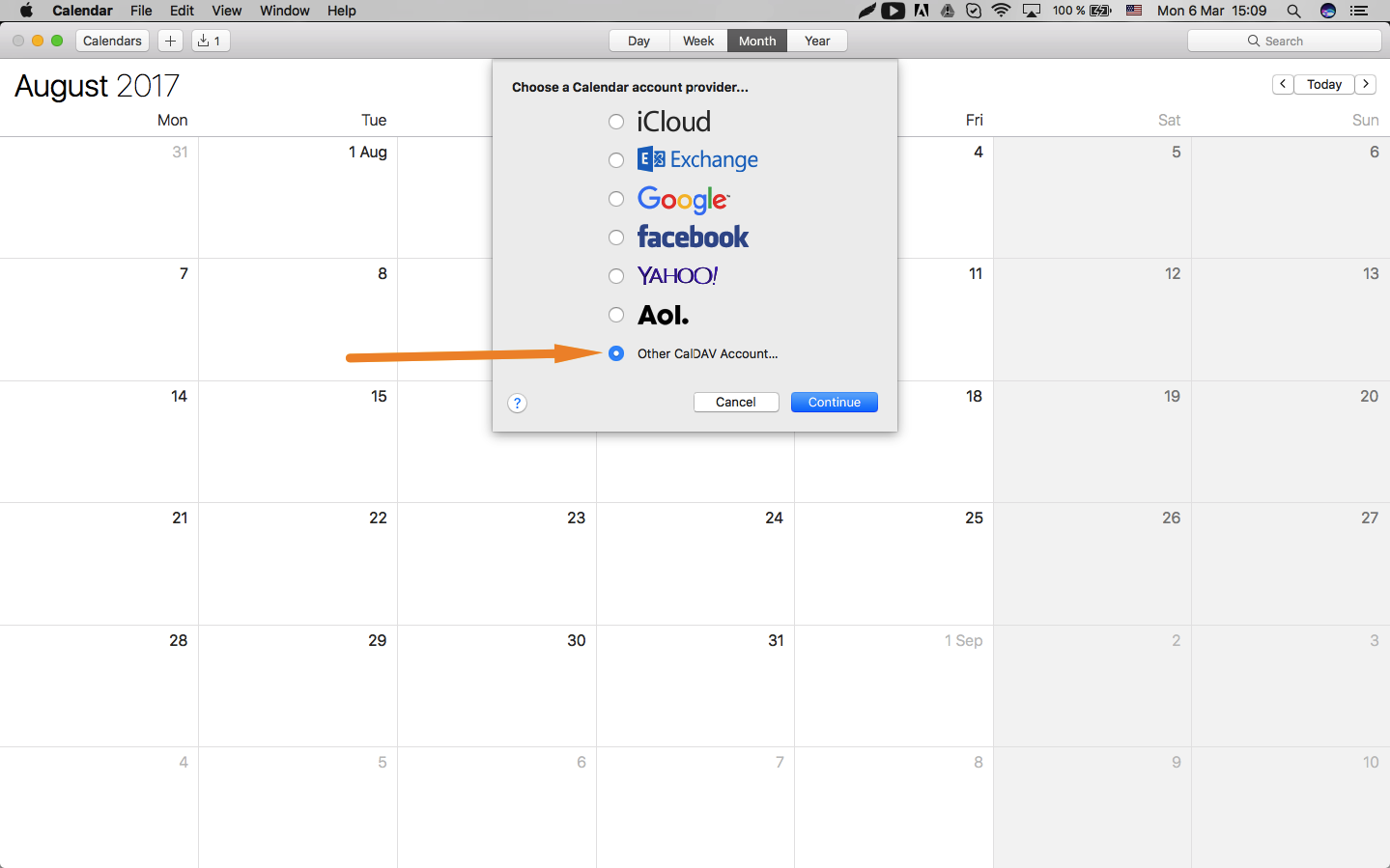 4. Select "Advanced"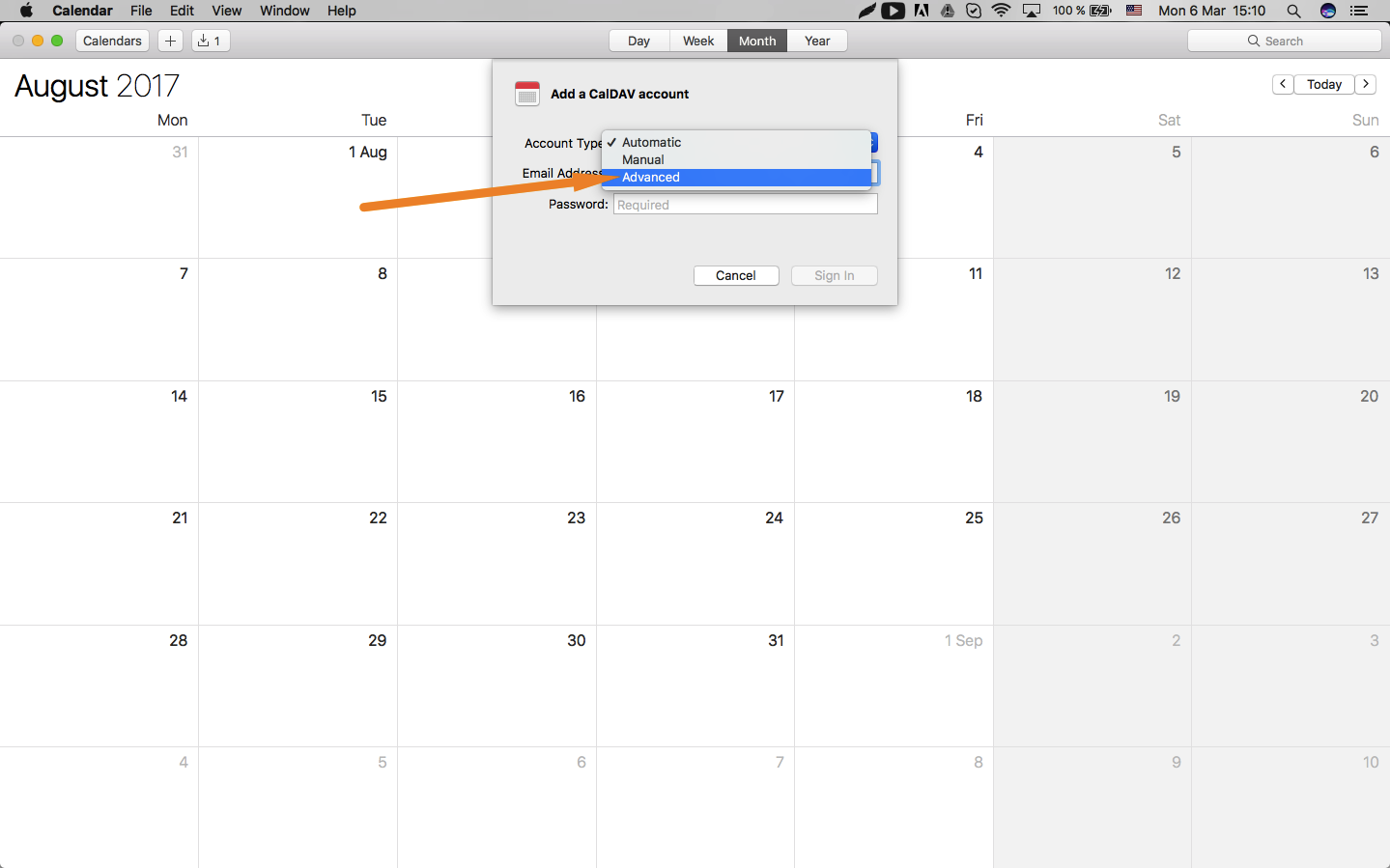 Enter the following information:
Account type: Advanced
User Name: Enter the email address that you use when logging in to your Teamgate account.
Password: Enter the password for the same Teamgate account.
Server Address: https://{your_account_name}.teamgate.com
Server Path: /{your_account_name}/dav/cal/principals/{your_login_name}