Sections:
If you wish to attach all sent and received communications from your customers to Teamgate, and you are using Gmail as your email service provider, follow these easy steps to set up your email account:
1. How to attach emails that I am sending to my customers?
1.1. In order to set the automatic email copies attachment: install the 'Bcc me for Gmail' add-on from Google Chrome Store. 
1.2. In the settings insert the forwarding email address of your Teamgate account. You will find your email forwarding address by following these steps:
My Profile > Integrations > Email integration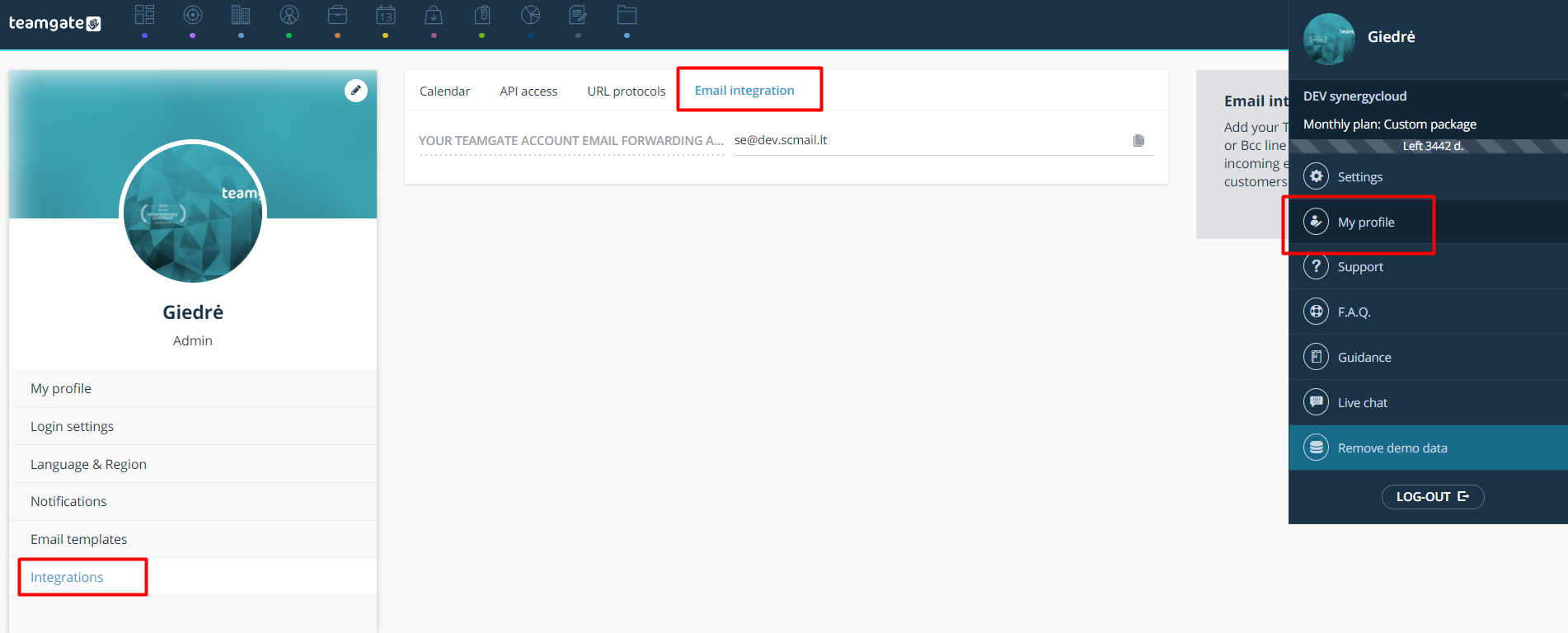 Please see the image below explaining how everything should look:
 1.3 Click 'Save Changes' when finished. 

2. How to attach emails I receive from my customers?
To ensure that emails received from your customers appear in your Teamgate account automatically you should follow these steps: 
2.1. Click this link: https://mail.google.com/mail/u/0/#settings/fwdandpop

2.2. Click on the 'Add a forwarding address' button and insert the email forwarding address of your Teamgate account.
2.3. Gmail will ask for a verification code (for security reasons). The confirmation code will be sent to your mailbox immediately. 
2.4. Copy the received confirmation code.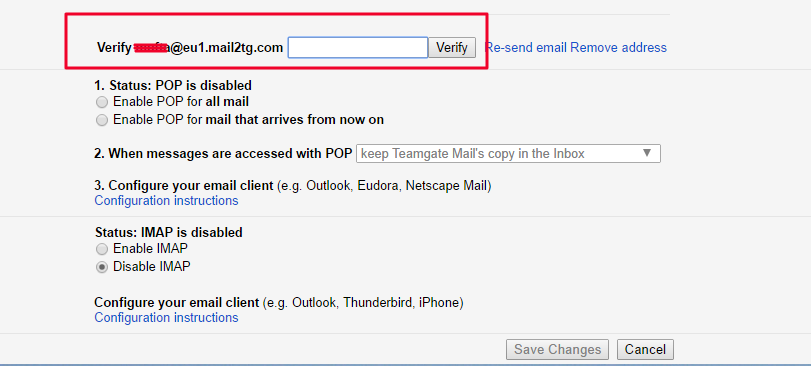 2.5. Click 'Save Changes' when finished. 
3. How does it work?
The system is based on several conditions: 
3.1. When sending an email to a recipient, his/her email address must be located in the Teamgate system (i.e., in a company or people card)

3.2. Your email must be sent/received from/to the email account you are using to log into your Teamgate account. If you are using several email addresses add them to your user profile by following this instruction.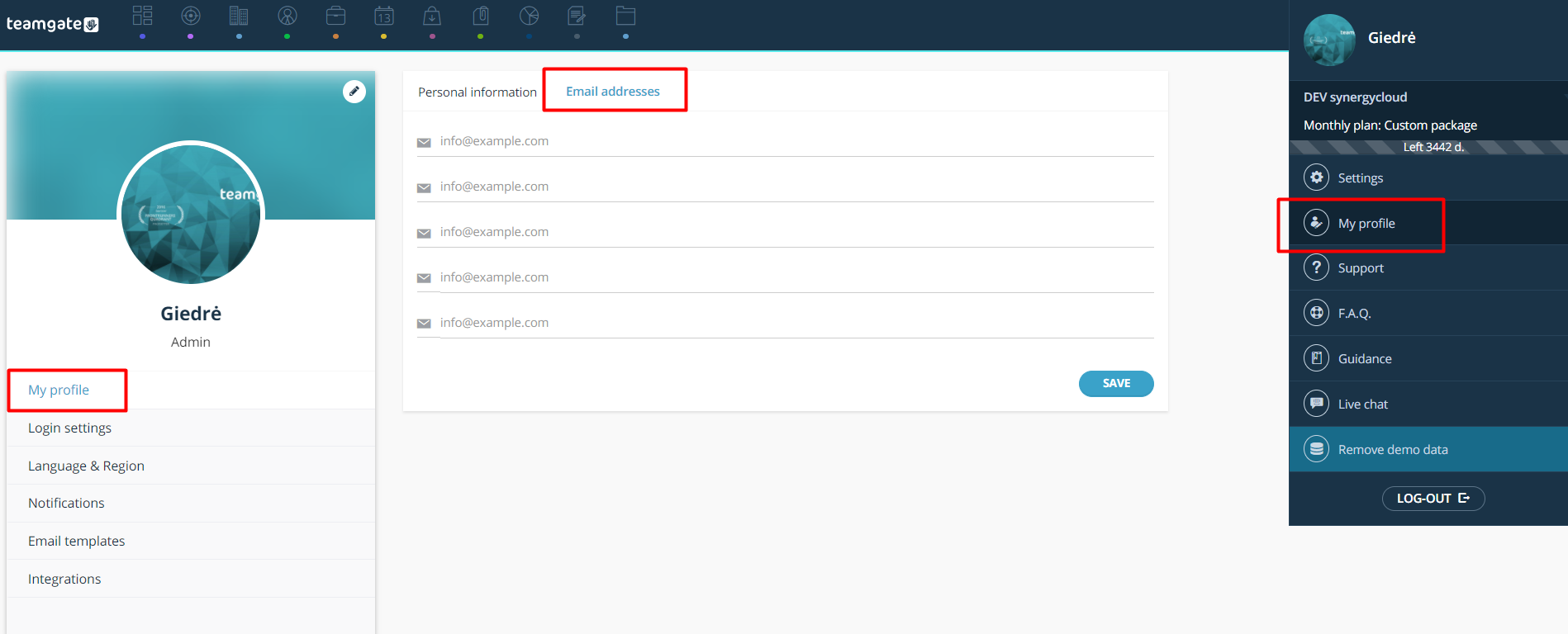 3.3. In your e-mail account's CC line your Teamgate email server's address must be attached.