Note:  Changes made under my profile settings doesn't impact general and other users settings.
Primary section is that first Teamgate module you see each time right after you are logged in to the system. If you are spending the most time with the sales pipeline- choose "Deals" as a primary section. Or maybe you like to start the day by analyzing results? - select "Dashboard" or "Insights" module as a primary section and etc. 
You can simply change it to any of the Teamgate sections by following these steps:
1. Sign in to your Teamgate account;
2. Click on your initials/picture at the top right corner of Teamgate and choose "My Profile".
3. In the "Preferences" section select Primary section from the drop down menu.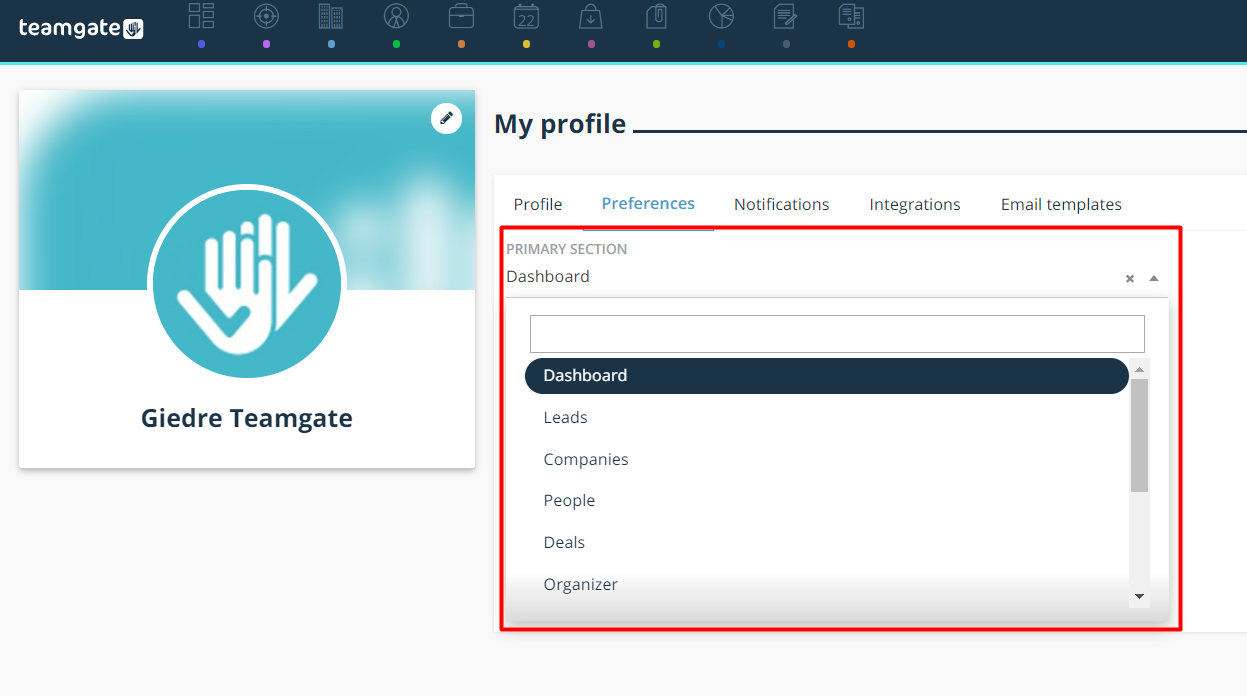 4. Save changes.