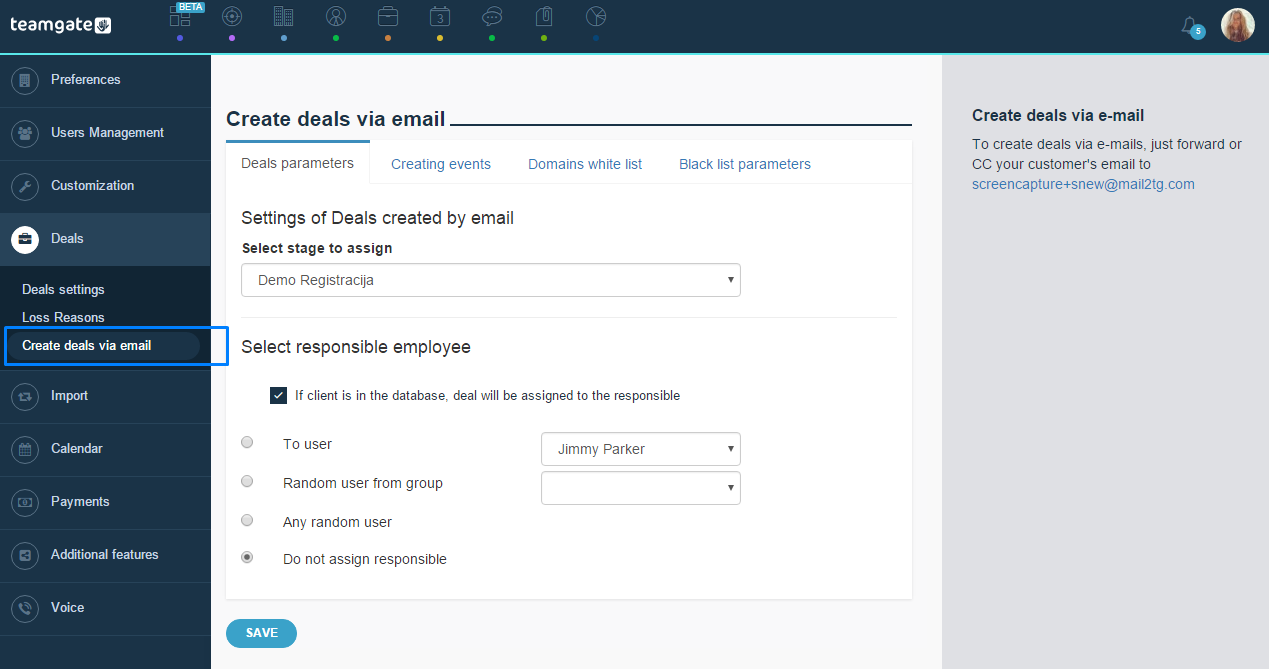 Create deals via e-mail
To create deals via e-mails, just forward or CC your customer's email to your Teamgate (eg. cloud+snew@mail2tg.com).
Your Teamgate e-mail address: [your_account_name@mail2tg.com]
Clients domains whitelist
If you want that your client requests, received from employees that are not yet included in your contact list, automatically form new sales in the system, include client's email domain in domain whitelist.
Black list
To protect against false requests entering the system, please create internal rules, according to which incoming requests will be rejected. Incoming messages can be rejected by e-mail address and/or e-mail subject. When entering values, you can only enter text fragments. This gives an opportunity to reject e-mails not only from a single mailbox but also from the entire domain at once.
Assign events to created sales opportunity
Plan a workflow for your team members with sales opportunities that come and are automatically created from email. For every planned event assign a responsible from the system users. This will help you to instantly react to new sales opportunities.