You can add different types of activities to see them on your calendar or contact card. You can add task types, or some reminders like b-days to follow up.
The basic types of activities are already added, but you can customize them. Follow these steps: 
1. Go to Settings > Calendar > Activity types.
2. Click "Create new" button.

3. Chose an icon and enter activity type name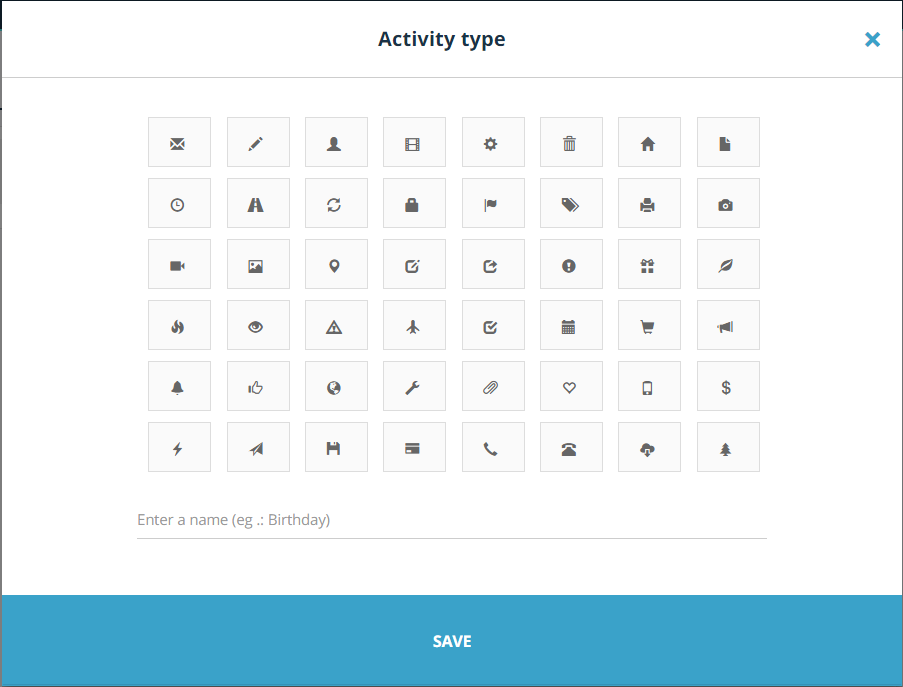 When You have done your customizing process, You will also be able to see the new activity type in the Insights > Sales activities > Activity goals.
Now, just try to plan your new activity at the Organizer/ Leads/ Deals/ Companies or People.