There are a few different ways you can delete people in Teamgate.
First, you'll want to find locate the contact you want to delete by searching or filtering.
Once you've found the company, you can delete them directly from your contacts list, or you can open the contact card and delete them.
Note: Please be careful, your contact will be deleted permanently and this action can't be undone.
 
1. From the contacts list, select the checkbox to the left of the company's name.  Several options will appear on the top of the page. Select the "Delete" button to delete all selected contacts.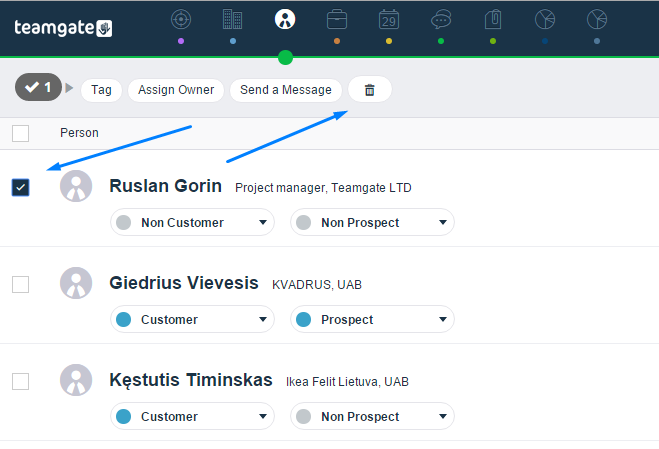 2. To delete a company from the card directly, click the "Delete Company" button.