Lead Source allows you to track where your Leads are coming from. Lead Sources are managed and created in your settings. To edit Lead Sources:
1. Find your account Settings in the top right corner of Teamgate;
2. Click Customization;
3. Click the Lead Source;
4. To add a Lead Source, click the + New source button;
5. To edit an existing Lead Source, click the source you want to change. Also, you can add a description. Once you've made your changes, click Save.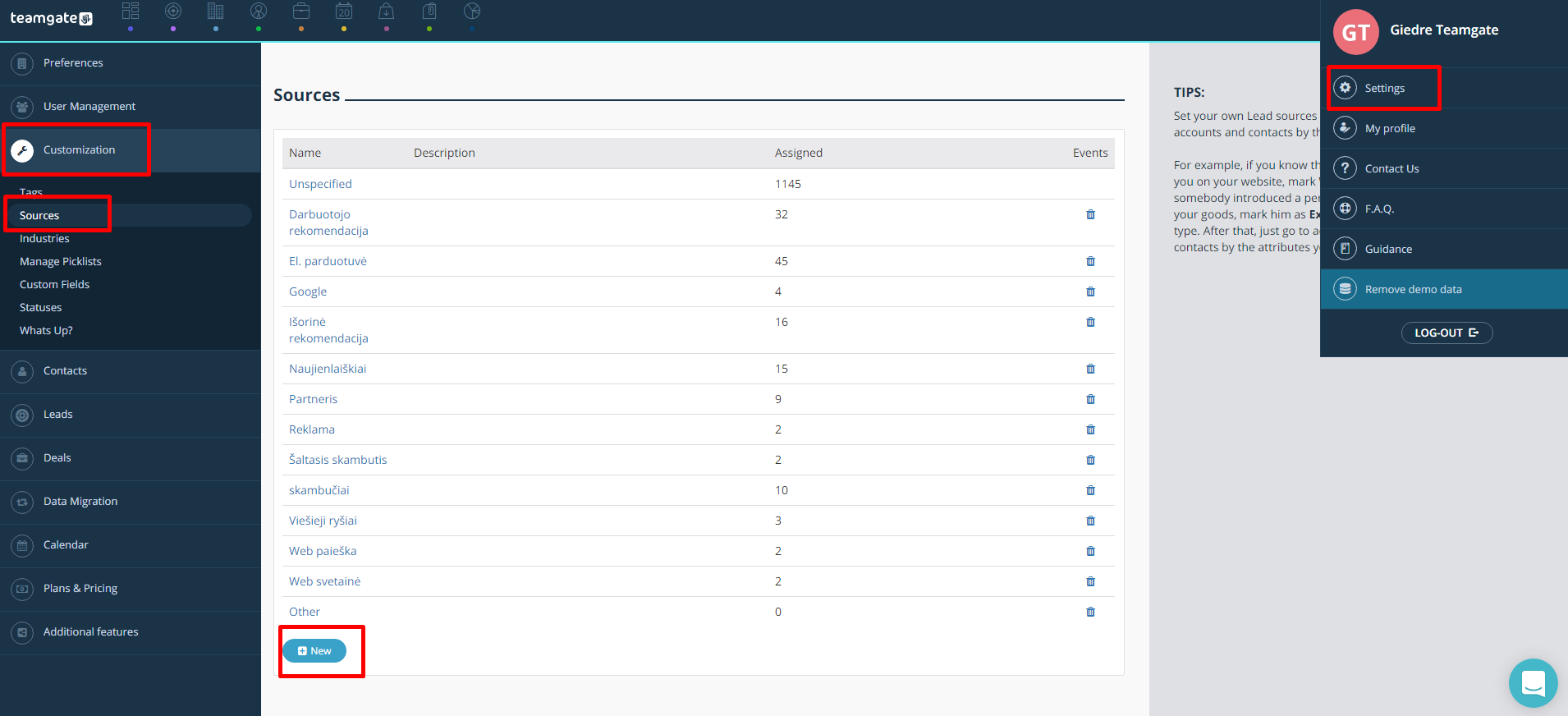 Important: Teamgate will transfer your Lead sources when you convert Lead to Contact.