Teamgate Calendar's main purpose - to display and review of scheduled events. You have the ability to see only meetings or adjust display options to view only calls or reminders. Every user is assigned a color, that marks that user's eventS. By navigating your cursor on user's name you will see only that person's events and tasks. As well as, you can choose to see Agenda or List view.
Note: You can not change user's color.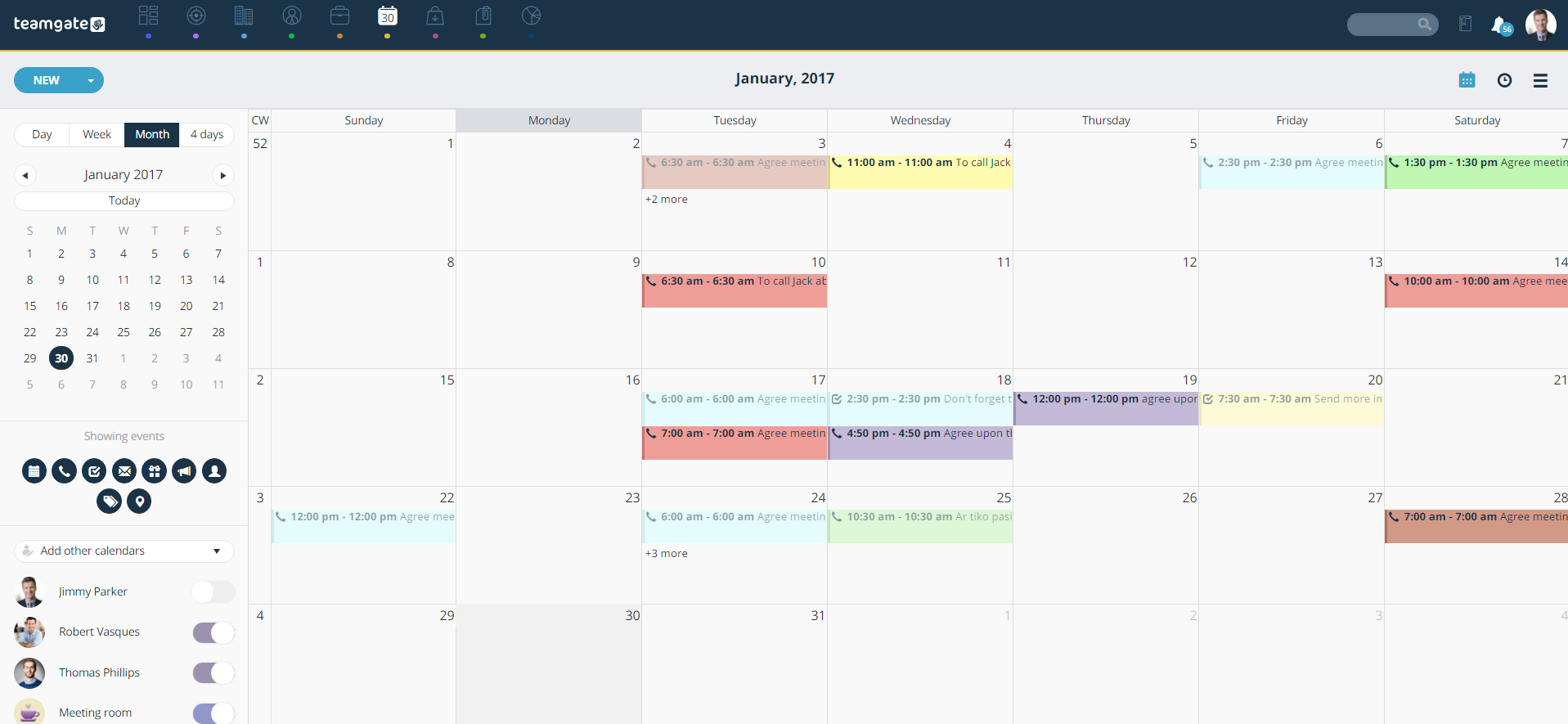 Did you know that if you press on the free space in the calendar, you can instantly create an event?