Note: Product catalog is available for "Enterprise" plan only.
Teamgate allows creating a products or services catalog and adding them to a deal card.
1. How to create a product?
1.1. Open Product module;
1.2. Click New;
1.3. Fill all the necessary fields:
Name- mandatory field;

Code;

Description;

Unit cost- prime cost;

Unit price- selling price;

Add custom fields- you may also create a custom field while creating a product. 

Mark product as active or inactive. If the product will be marked as inactive- you won't be able to add it to the deal.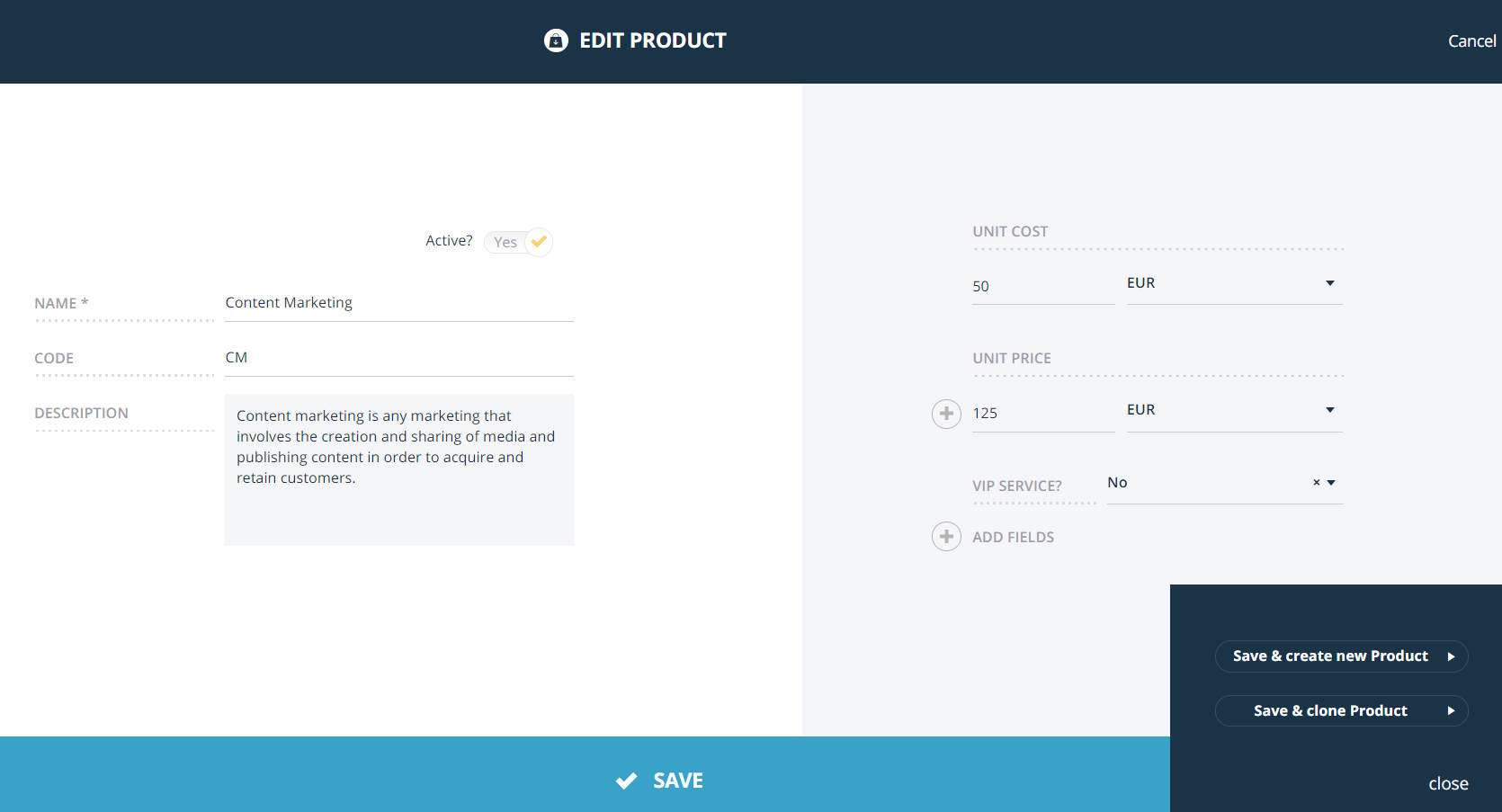 If you want to create more than one product or service- click ... on the bottom right corner and select "Save and create a new product" or "Save and clone product". 
2. How to add the product to the deal card?
2.1. Open deals module;
2.2. Open deal card;
2.3. Click + in the products section;

2.4. Start typing product name or code in the designated field. Search starts showing results after entering 3 symbols;
2.5. You may adjust the selling price by adding a discount or markup, or by changing the selling price;
2.6. If you wish the total value of products to be the deal value- click ... on the bottom right corner and click "Save and set Deal Value".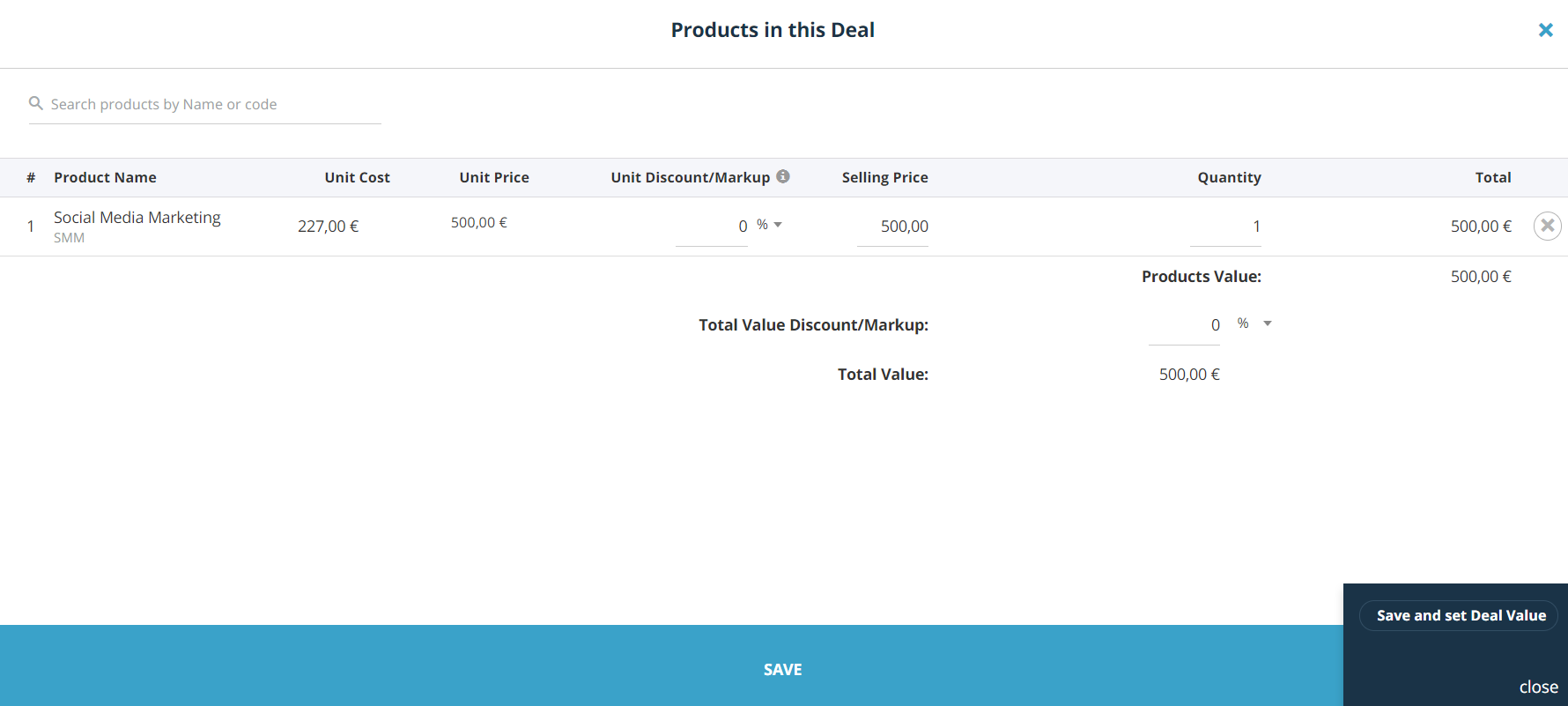 3. How to remove the product from the deal?
3.1. Open deal card;
3.2. Click "Edit" button and click X to remove the product: